Letter E Alphabet Lapbook Resources & Example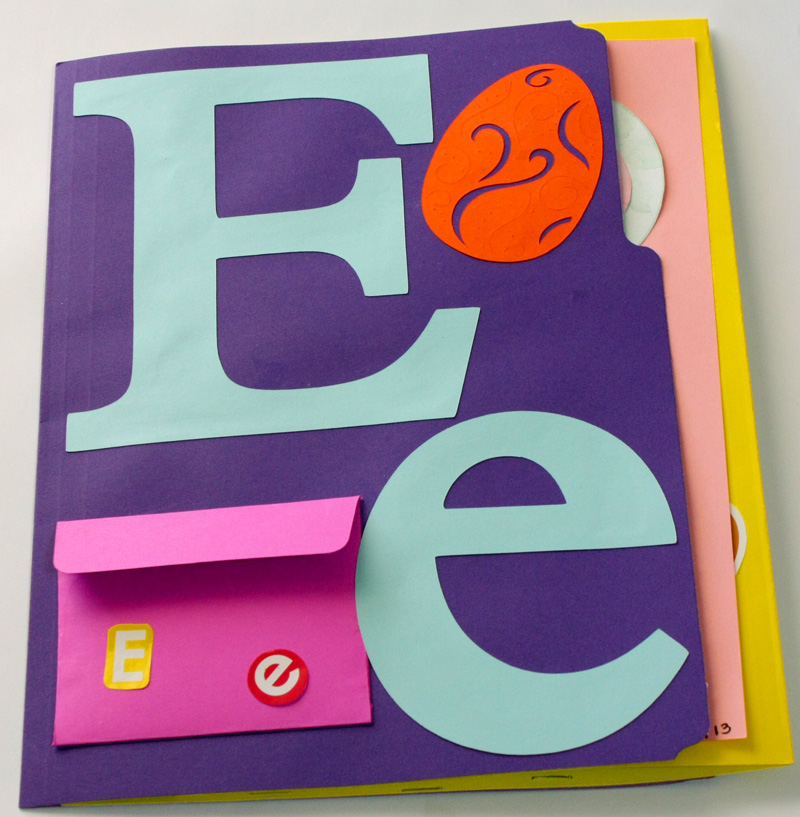 Preschool Alphabet Lapbooks
We are on the Letter E!  M and I have had a lot of fun with these while she is learning her letters.  She is also practicing cutting, pasting, tracing and coloring.  She likes the alphabet and number worksheets from the 30 Minute A Day Learning System Preschool Workbook.  I file these away in the pocket of each lapbook, so they haven't been visible in pictures of previous posts. This time I happened to take a picture that gives you a peek!  Scroll down for more pictures and resources for a Letter E Lapbook.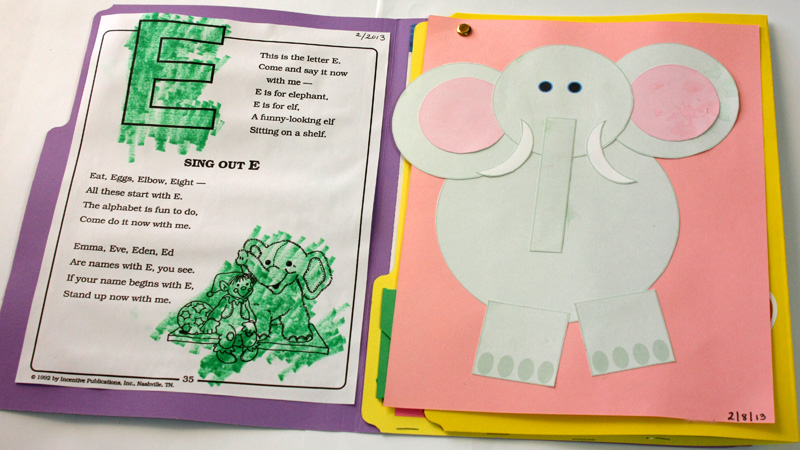 First School was probably the first web site I found when I went looking for preschool printable resources.  First School specializes in preschool worksheets, educational activities, and crafts for little learners.  I've found coloring pages and mini books for letters and animals.  They also have all sorts of craft ideas including printables (like the fun elephant above).  If you have a child or teach children in the age range of two to five, I highly recommend that you check out this site!  And the site is also available in Spanish!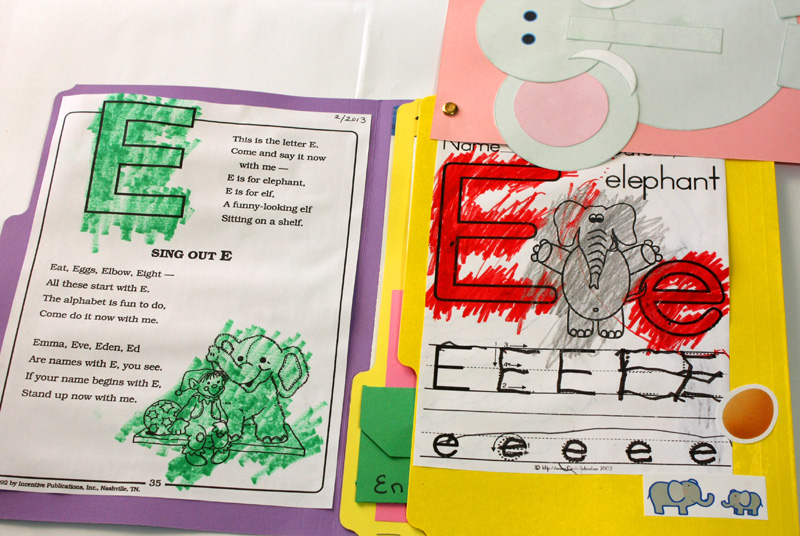 Instructions
Lay one file folder inside the other and staple together as seen in the second image above. This creates a pocket for worksheets and coloring pages. This is how I made our lapbooks; for other methods see this post for instructional YouTube videos.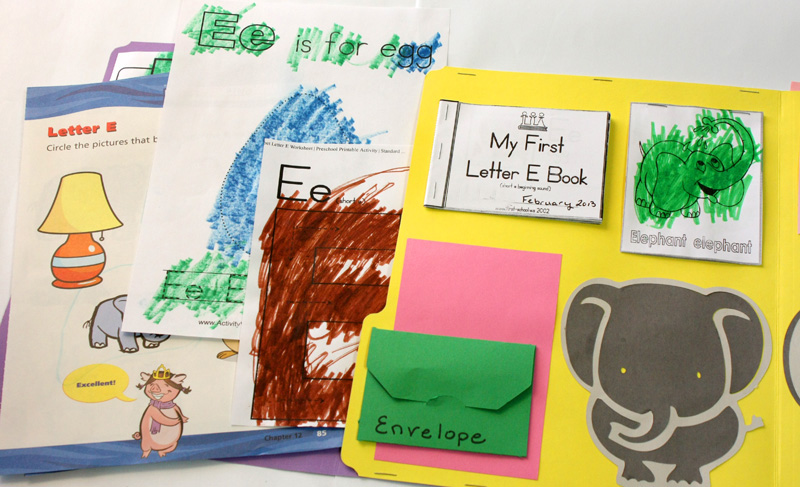 Direct Links For Lapbook Components
Cover Cardstock Letters, Egg and Envelope: Cut with my Cricut Expression machine.  Letters cut using the Plantin Schoolbook Cartridge.
Inside Left: 'Sing Out E' poem/coloring sheet from the book Poems and Rhymes and Things to Do Now That I'm a Toddler, Too.
Inside: Elephant Shapes Craft and Elephant Coloring/Handwriting Worksheet from First School (free). Letter E Worksheet: 30 Minute A Day Learning System Preschool Workbook. E is for Egg coloring/tracing page: Activity Village (free).
Inside Middle: My First Letter E Book and Tracing Sheet from First School (free).  Elephant Mini Book from First School (free).  Cardstock envelope and elephant: cut with my Cricut Expression machine, using the Mini Books Cartridge and ZooBalloo Cricut Cartridge.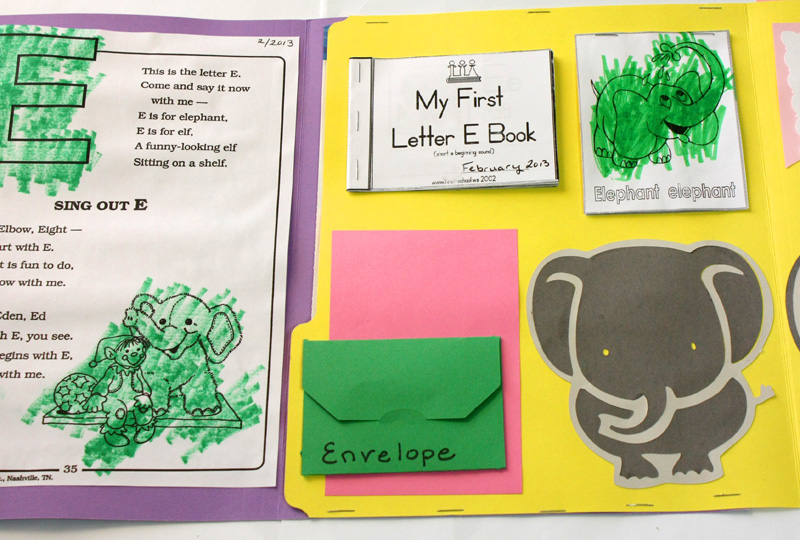 Do you know of more great resources for alphabet lapbooks? Please comment below!
---
Copyright 2013 Kathryn Depew
Related articles