I See Me! Personalized Book Review ~ God Loves You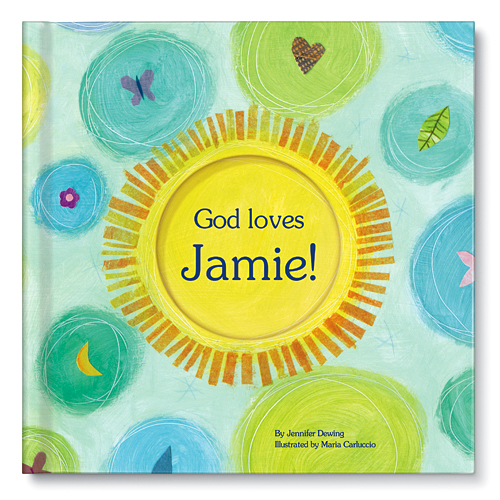 We received the most beautiful personalized book last week from I See Me!
  Written by Jennifer Dewing and illustrated by Maria Carluccio, both the story and artwork are just lovely.  Included throughout the text is my daughter's name – and she loves it!  We were also able to include a personal message on the first page.  I don't know of anything more important than teaching her that God loves her…personally, as an individual, just as she is.  M has just started to recognize her name spelled out, so I predict this book is going to become one of her favorites (it is one of mine, already)!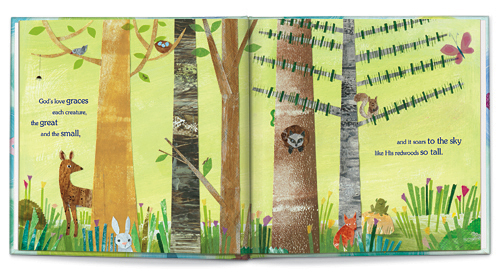 God's love graces each creature,
the great and the small,
and it soars to the sky
like His redwoods so tall.
If you need a reminder that God loves YOU (don't we all), visit the virtual tour of God Loves You
and read this book!  The words and visual imagery really touched me.
I See Me! offers virtual tours of several of their books on their web site, so you can preview the entire story before ordering.  Priced reasonably at $24.95, this high-quality book will make a beautiful, personal gift for the special child in your life.  It is also a perfect shower gift for a new baby!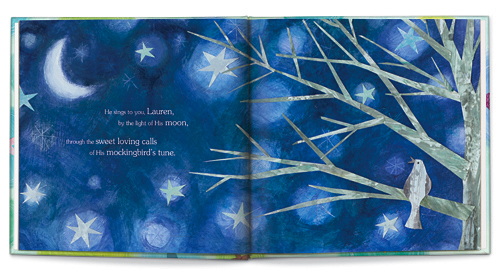 I See Me! currently offers 21 different personalized children's books
, including a pirate story, a fairy tale, and an ABC book.  Visit their site to see their CUTE personalized place mats
(I love the artwork) and coloring books
.  There are also several nice gift sets available, sure to bring a smile to a little kid's face!
You can follow I See Me! on Facebook, Twitter, and Pinterest.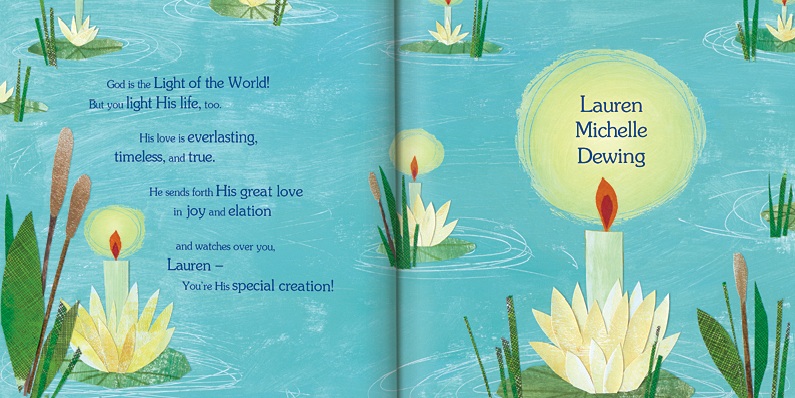 Disclosure: I received a personalized book at no cost from I See Me! to review for this post.  I am an affiliate of I See Me! Personalized Children's Books
and will receive a small commission if the links above are used to make a purchase.  However, I only recommend products and companies that I believe will benefit my readers.  All opinions are my own and my differ from yours.
Related Articles