Letter A Lapbook Resources and Example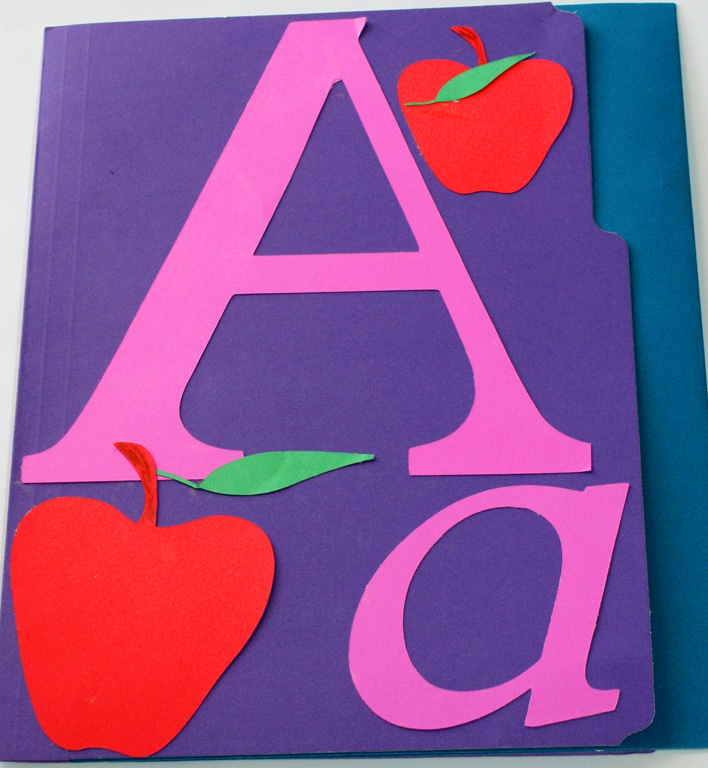 Disclosure: This post contains affiliate links and I will receive a small commission if you make a purchase after clicking on my links.
Preschool Lapbooks
A few days ago I wrote about using lapbooks in our home preschool to work through the letters of the alphabet.  (See this post for an introduction to lapbooking.) This method has proven to be a fun learning experience for my three-year-old, so I plan to complete lapbooks for all 26 letters with her!  We also just completed our first lapbook for a story – The Mitten, by Jan Brett.  I plan to post pictures and a resource list for this one soon!
This post is for our first lapbook for the letter 'A.'  Just a note – I am not presenting this to be copied, really, although you are welcome to.  This one is rather simple (some of our later lapbooks are a little more involved.) I'm sure there are more creative and more organized examples out there in internet-land to emulate.  But, I wanted to share our first attempts in lapbooking to encourage you to just get started.  It doesn't have to be perfect – just make it yours (and your kids')!   Scroll down – there is a list of sources for the components below!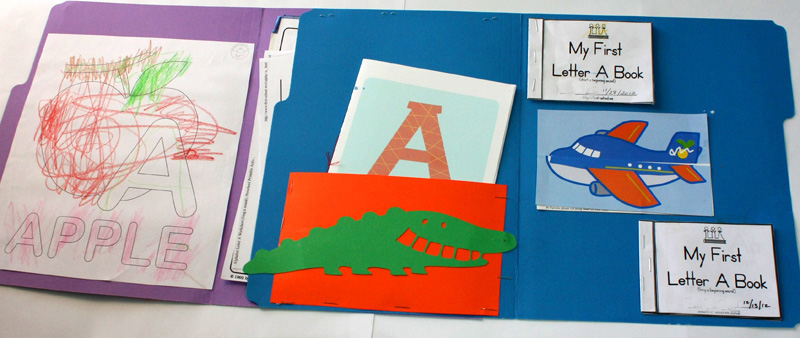 For each lapbook post, I thought it would be helpful to highlight one of the web sites where I find great stuff!  Most are free, but some sites offer low-cost educational resources created by teachers (and the teachers get paid when purchases are made, so I get a warm fuzzy when I support them).
Since we are in preschool, I particularly like the Early Learning section under Activity Village's Educational tab.  They offer kids crafts, coloring pages, educational resources, puzzles, printables, worksheets, sudoku for kids and more. This site will take some time to explore, but it is worth it! One suggestion that may help keep you organized – create a board on Pinterest and pin what you want to quickly find in the future.
Instructions & Direct Links For Lapbook Components
Lay one file folder inside the other and staple together as seen in the second image above.  This creates a pocket for worksheets and coloring pages.  This is how I made our lapbooks; for other methods see this post for instructional YouTube videos.
Cover Large Cardstock Letter & Apples: Cut with my Cricut Expression machine, using the Plantin Schoolbook Cartridge.
Inside Left: Letter A Coloring Page from Mr. Printables.
Inside Middle: Letter A Book from Mr. Printables.  Cricut alligator cut-out from the ZooBalloo Cricut Cartridge.
Inside Right: My First Letter A Books from First-School, Airplane cut and paste activity from Kumon First Steps – Let's Cut Paper!
Worksheets Inside Pocket: Letter A Tracing Page from First-School, 'Sing Out A' poem/coloring sheet from the book Poems and Rhymes and Things to Do Now That I'm a Toddler, Too.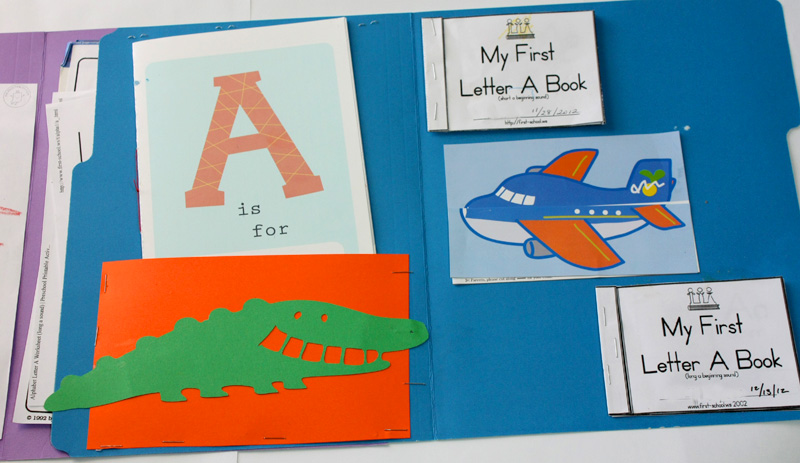 Have you found other great resources for alphabet lapbooks? Please comment below!
---
Copyright 2013 Kathryn Depew
Related Articles
Disclosure: This post contains affiliate links and I will receive a small commission if you make a purchase after clicking on my links.