Letter C – Alphabet Lapbook Resources & Example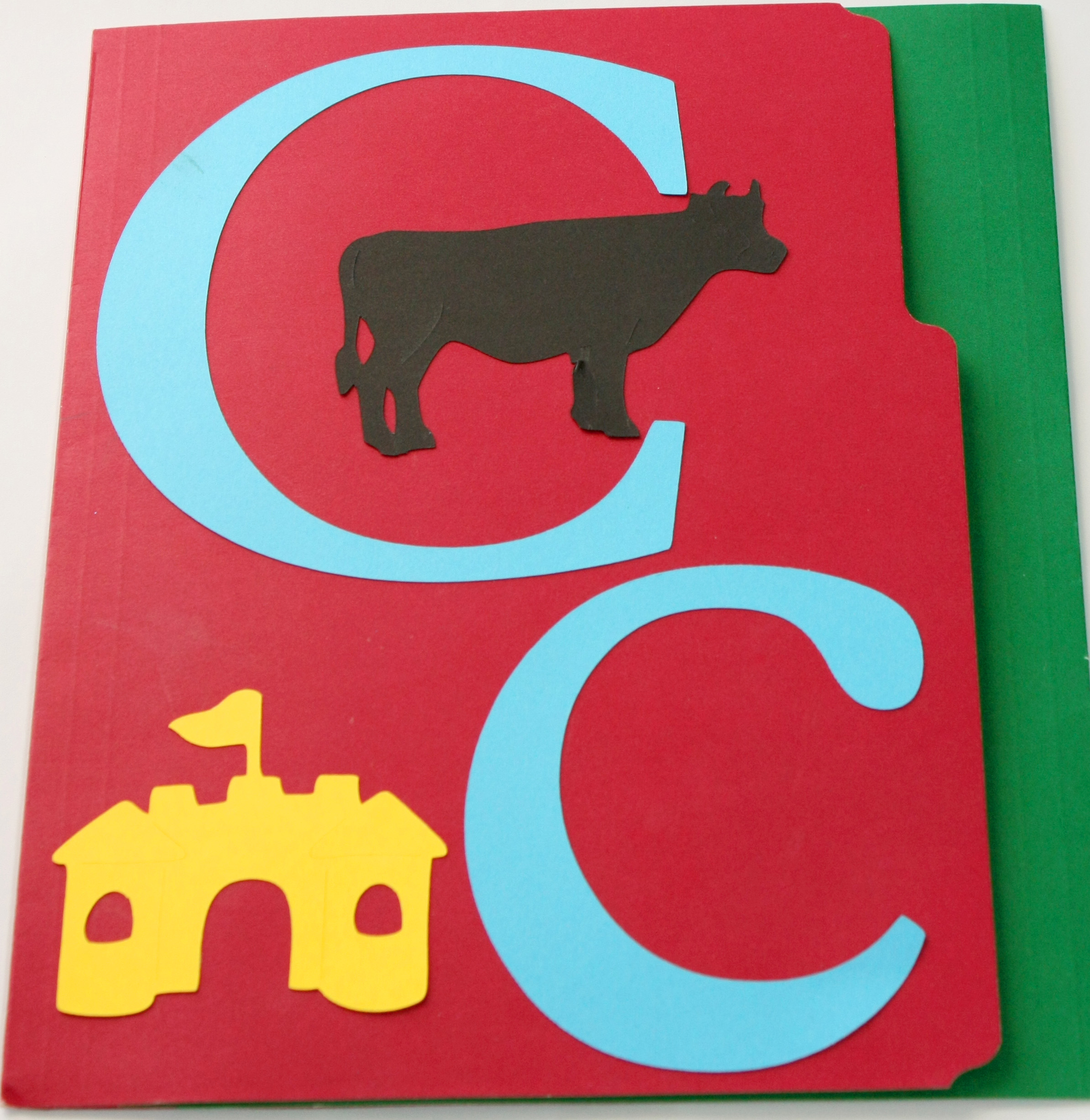 Alphabet Lapbooks For Threes & Preschoolers
This post continues our Alphabet Lapbook Series – we are on the Letter C!  We added a few more components in this lapbook – we are starting to get the hang of it, I think! You will find a list of sources for the components below!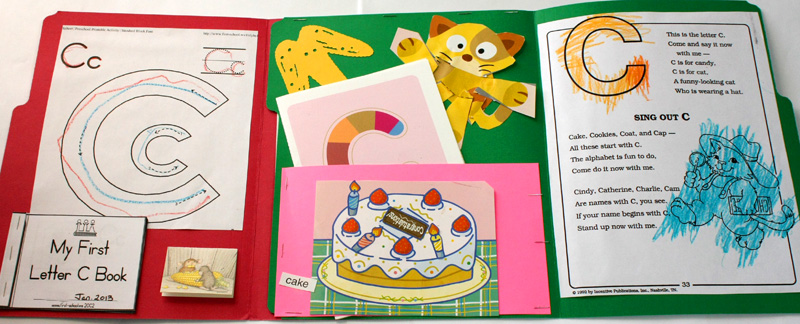 DLKT-Teach.com has many free printable mini-books including all of the letters of the alphabet, the seasons, and more.  Their "Book Breaks" section includes printables, crafts, and other activities related to children's books, fairy tales and nursery rhymes. There is also a large selection of bulletin board ideas, kids crafts, more printables…too much to mention here!  This is another site worth the time to explore.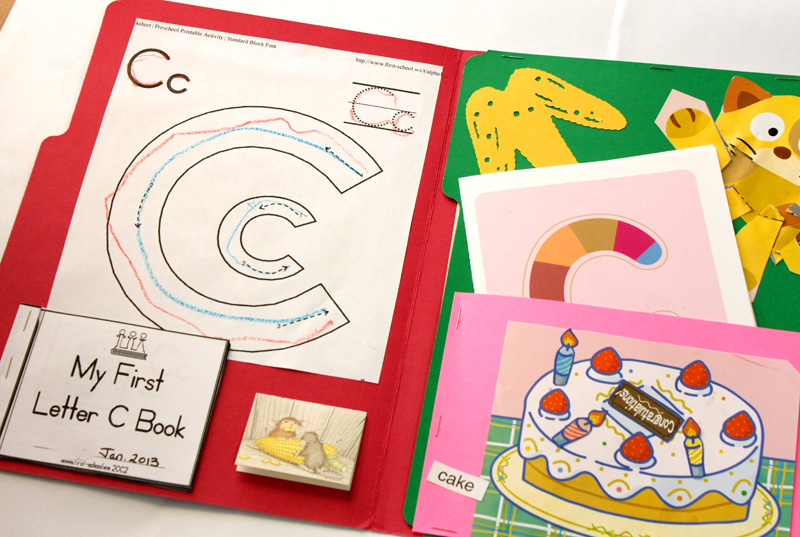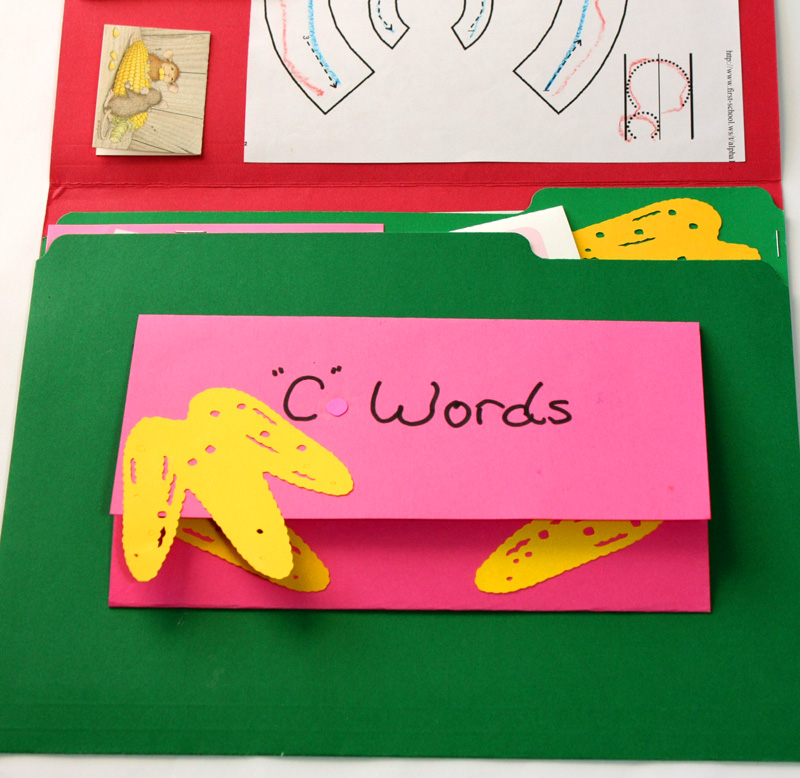 Instructions & Direct Links For Lapbook Components
Lay one file folder inside the other and staple together as seen in the second image above. This creates a pocket for worksheets and coloring pages. This is how I made our lapbooks; for other methods see this post for instructional YouTube videos.
Cover Cardstock Letters: Cut with my Cricut Expression machine, using the Plantin Schoolbook Cartridge.
Inside Left: My First Letter C Book and Tracing Sheet from First-School.
Inside Middle: Letter C Book from Mr. Printables (see image below for an example of one of the inside pages you can print). Cut-and-paste cat and cake: Kumon First Steps – Let's Cut Paper!  Cupcake printables (see below for image):  from the downloadable Pre-Writing Activity Pack on TeachersPayTeachers.com ($4.00).
"C-Words": Cricut cat cut-out from the ZooBalloo Cricut Cartridge, other cut-outs from other Cricut cartridges.
Inside Right: 'Sing Out C' poem/coloring sheet from the book Poems and Rhymes and Things to Do Now That I'm a Toddler, Too.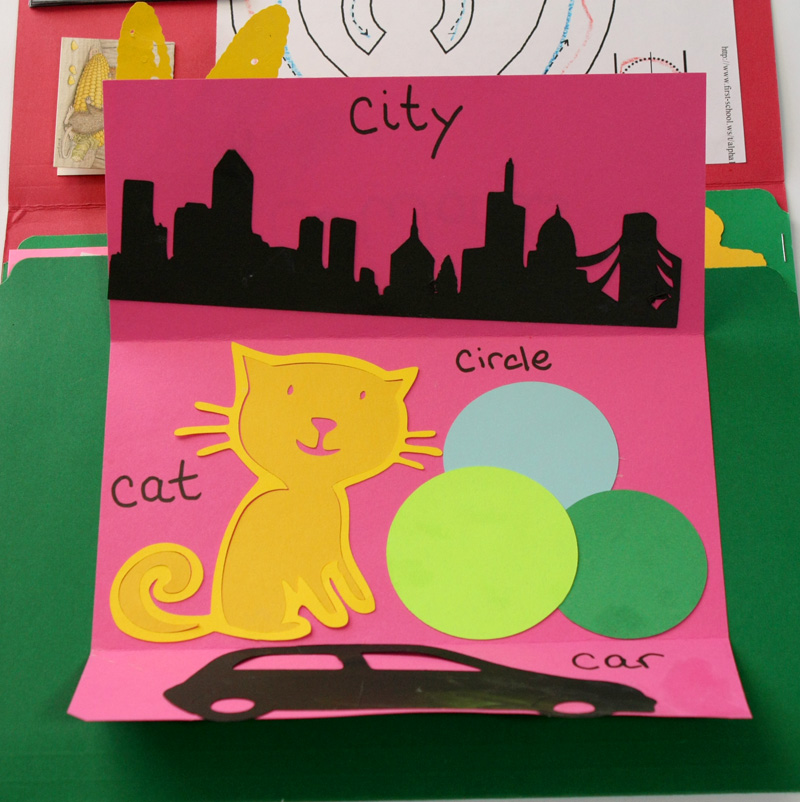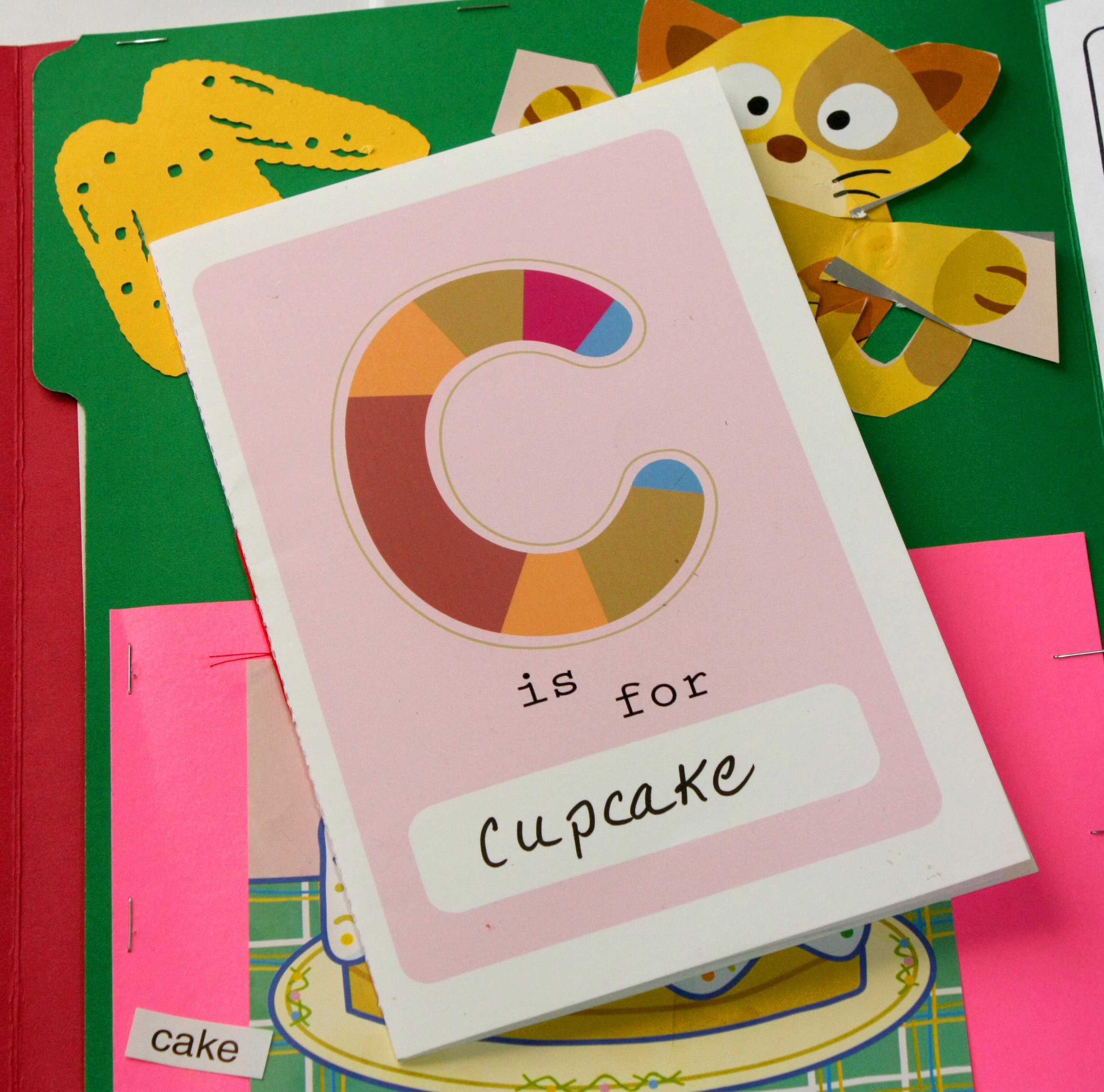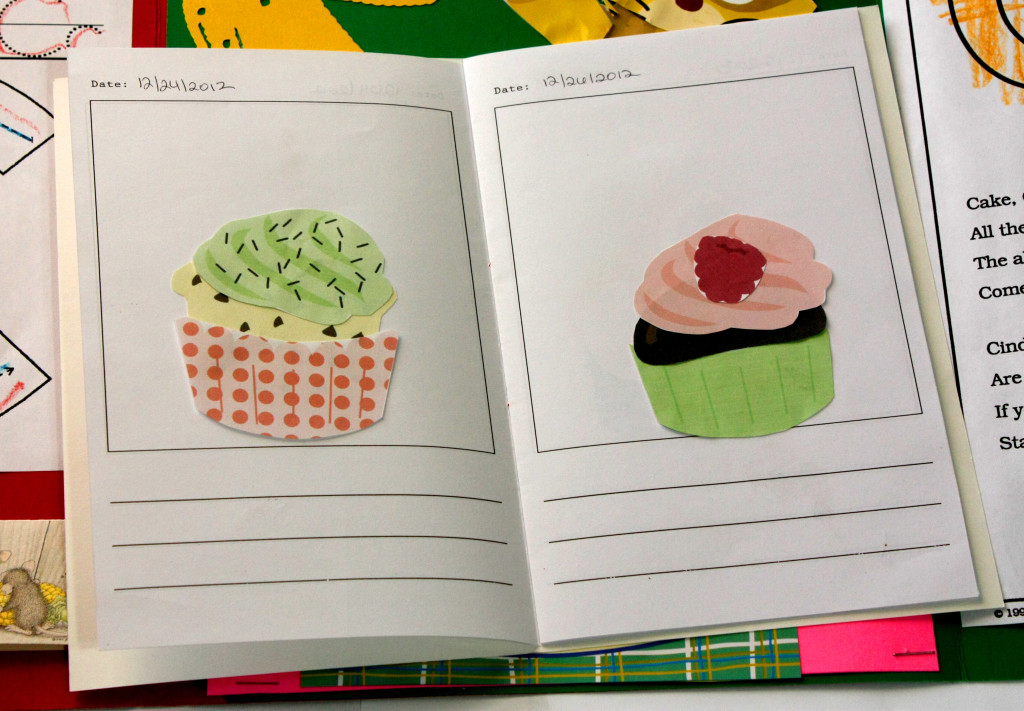 Have you found other great resources for alphabet lapbooks? Please comment below!
---
Copyright 2013 Kathryn Depew
Related articles