Early American History: The U.S. Constitution ~ Week 11 Lesson Plan For Kindergarten and First Grade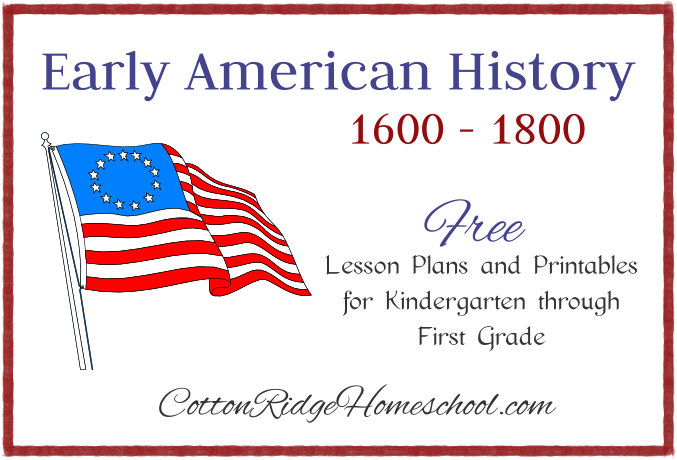 This post is part of the Early American History series. For a suggested class schedule, an overview of the entire course, and links to more lesson plans, please see the introductory post.
In this lesson you will teach your students about the events surrounding U.S. Constitution and the people who were involved in writing the document.

Disclosure: I was not compensated for this post. I am an affiliate of Amazon
, and will receive a small commission if a link on this page is used to make a purchase.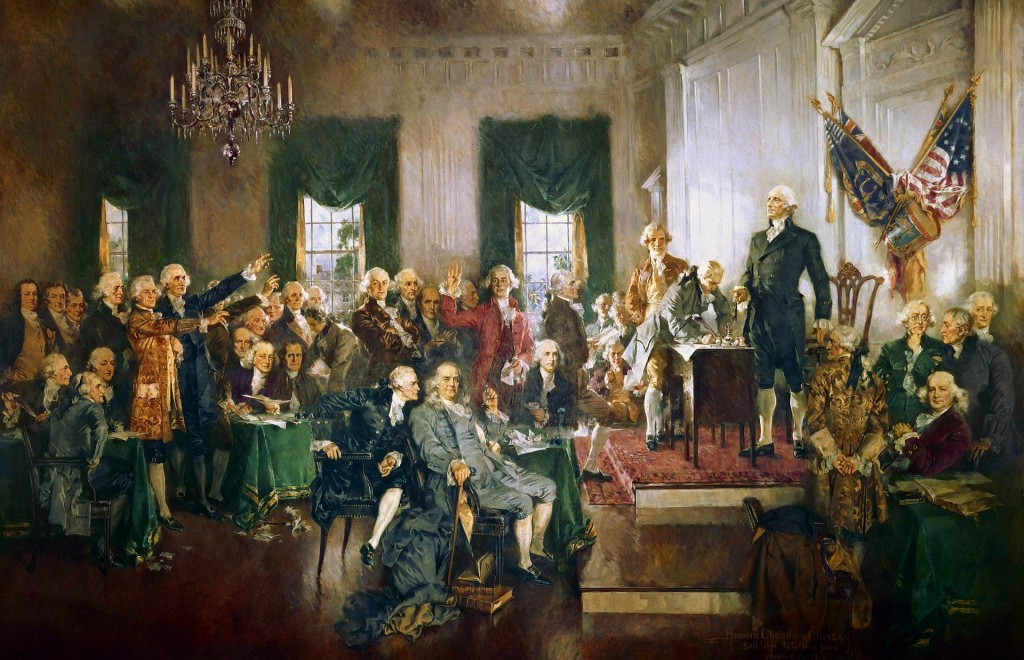 Suggested General Resources
Additional Items Recommended For This Lesson
The U.S. Constitution by Norman Pearl
Patriotic Bingo Game (Free Printable – see below)
Several pennies or buttons for each child (for Bingo game)
Small prizes for Bingo game (optional)
Recipe Ingredients: flour, sugar, butter, ground ginger, ground nutmeg, molasses, cream
Week 11 Lesson Plan
For suggestions on how to conduct each activity below, please see the introductory post.
Year and Subject
1787: The U.S. Constitution
Map Activity
Find Philadelphia, Pennsylvania.
Story
The U.S. Constitution
by Norman Pearl
Timeline Figure
Please click here for Timeline instructions and free printables.
Writing the Constitution
History Journal
Please click here for History Journal assembly instructions and free printables.
Page 20: Flag Maze (The Light and the Glory : Children's Activity Book – page 62)
Page 21: Surrender of Yorktown Coloring Page (The Light and the Glory Children's Activity Book – page 63)
Page 22: Creating the Constitution (The Light and the Glory Children's Activity Book – page 66)
Activity: Patriotic Bingo
Use pennies or buttons as markers.  If you wish, you can assemble a box of small prizes to give out to winners.  I usually let the first child who achieves Bingo pick a prize first, then we keep playing.  As each child achieves Bingo he or she gets to pick out a prize, too.
To print out your copy of Patriotic Bingo, please click on the thumbnail below.  For best results, open in Adobe Reader before printing or saving (otherwise text may appear scrambled).
Terms and Restrictions: These printables are provided at no cost for personal or classroom use. Print as many as you like!  If you would like to include a link on your web site to the free printable, please link to this blog post and not the PDF file. You are welcome to use the button images above in your post. Contact me and let me know you did so, and I'll tweet your post for you!  Please do not sell these documents or upload them to your web site or any other web site.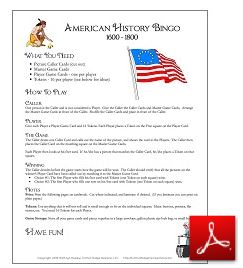 Food: Ginger Cakes (Cookies)
Find the recipe for Ginger Cakes on this page of Colonial Williamsburg web site.
Timesaver Snack Idea: Make gingerbread cake from a box mix.
More Activity and Craft Ideas
Please see my American History Pinterest Board for more craft ideas!
---
Text Copyright 2016 Kathryn Depew
Painting of the Scene at the Signing of the Constitution of the United States by Howard Chandler Christy – The Indian Reporter, Public Domain, https://commons.wikimedia.org/w/index.php?curid=662340.
---
Related Articles