Early American History: The Mayflower ~ Week 2 Lesson Plan for Kindergarten and First Grade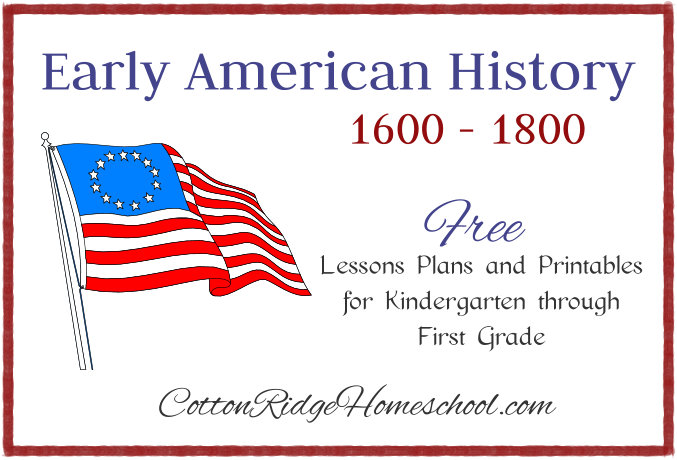 This post is part of the Early American History series.  For a suggested class schedule, an overview of the entire course, and links to more lesson plans, please see the introductory post.
In this lesson you will be teaching your students about the Mayflower voyage and the pilgrims' landing in Plymouth, Massachusetts.
Disclosure: I was not compensated for this post. I am an affiliate of Amazon
, and will receive a small commission if a link on this page is used to make a purchase.
Suggested General Resources
Additional Items Recommended For This Lesson
Three Young Pilgrims by Cheryl Harness
 5 – 10 Bean Bags
 2 – 4 Baskets and/or Buckets
Masking Tape
Meat Snack Sticks or Beef Jerky
Dried Fruit
Hard Cheese in Slices (such as Cheddar)
Crackers
Week 2 Lesson Plan
For suggestions on how to conduct each activity below, please see the introductory post.
Year and Subject
1620: The Mayflower voyage and landing in Plymouth, Massachusetts.
Map Activity
Find Plymouth, England and Plymouth, Massachusetts.
Story
Three Young Pilgrims
by Cheryl Harness
Timeline Figures
Please click here for Timeline instructions and free printables.
Mayflower, Mayflower Compact
History Journal
Please click here for History Journal assembly instructions.
Page 3: Packing For the Journey (The Light and the Glory : Children's Activity Book – page 21)
Page 4: Mayflower Coloring Page (The Light and the Glory Children's Activity Book – page 22)
Activity: Bean Bag Game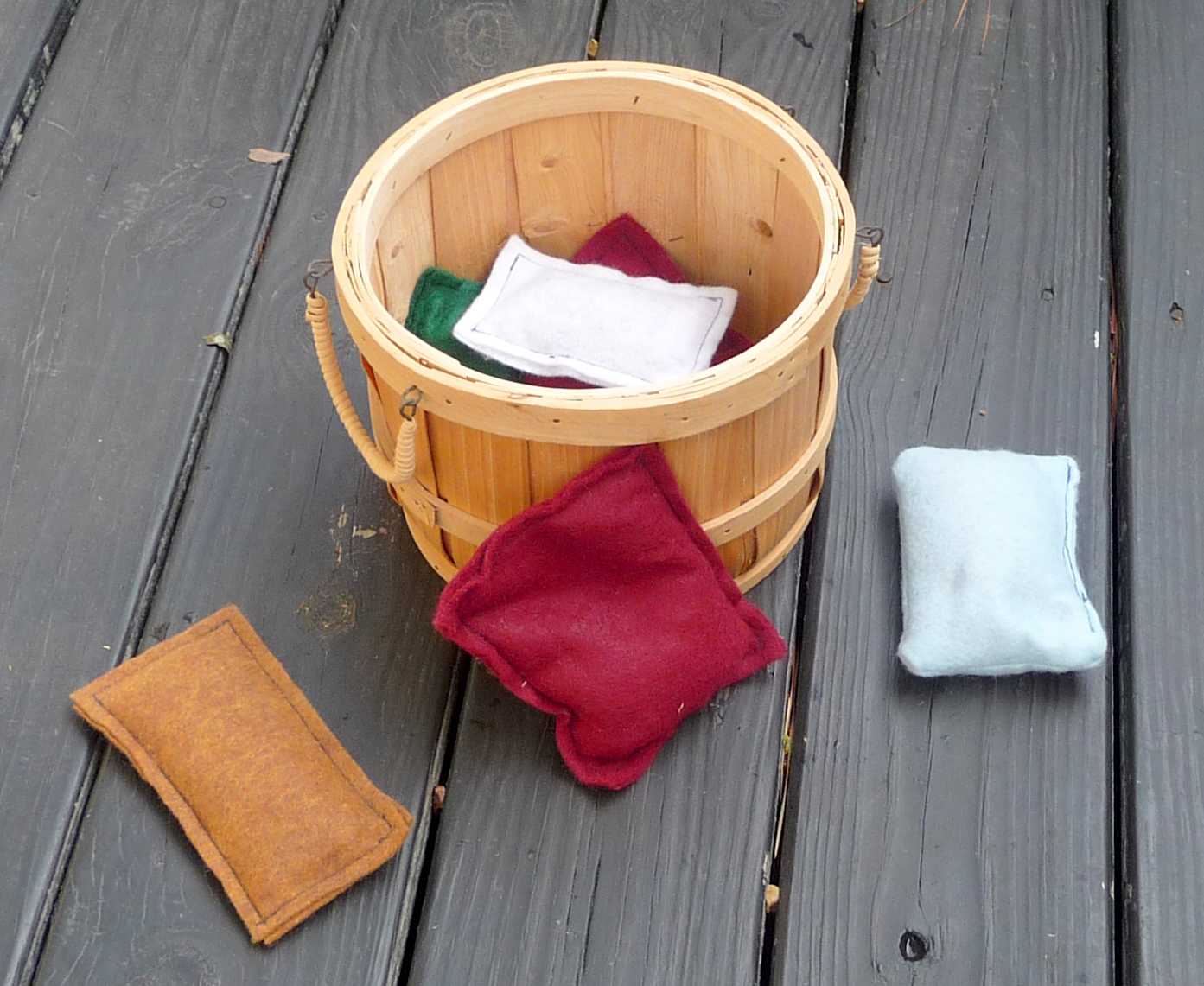 Variations of the bean bag toss game have been around for centuries.  You can easily make your own bean bags by sewing up felt squares around a plastic baggie filled with beans.
Place the baskets or buckets on the floor. Tape a long piece of masking tape on the floor several feet from the baskets or buckets (adjust distance based on age of children in your class).
Give one child several bean bags and have him/her stand behind the taped line. Instruct them to gently toss the bean bags one at a time into the buckets or baskets. Ask them to gather up the bags and give them to the next player.
Set up two stations like this if you have more than 5 children in your class. (Click here for instructions on making bean bags and more game ideas.)
Craft Ideas
Please see my American History Pinterest Board for craft ideas!  I'll be adding images of the crafts we do in class, also.
Food: Dried Meat, Fruit, Cheese, Crackers
The passengers of the Mayflower at mostly dried meat, dried fruit, cheese, and hard biscuits during their voyage. For today's snack, provide meat snack sticks or beef jerky, dried fruit, hard cheese in slices (such as cheddar), and crackers.
***********************************************************
* The publisher of the The Light and the Glory : Children's Activity Book
NO LONGER requires a $10 payment for a license if you plan to reproduce the pages in the book for a classroom (page 2 indicates that they require this payment, however I received a letter from the publisher saying it is no longer required).  You may reproduce the pages for no additional cost if you are making copies for just your family members.
---
Copyright 2015 Kathryn Depew
---
Related Articles