Introduction to Zoology for Early Elementary Students ~ Week 5: Whales and Dolphins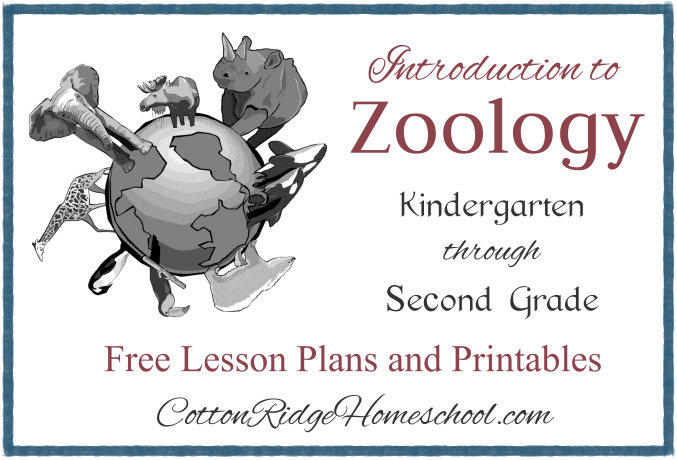 This post is part of the Introduction to Zoology series. For a suggested class schedule, an overview of the entire course, and links to more lesson plans, please see the Introductory Post.
In this lesson you will teach your students about Whales and Dolphins.
Disclosure: I was not compensated for this post. I am an affiliate of Amazon
, and will receive a small commission if a link on this page is used to make a purchase.
Week 5 Lesson Plan
Note: The following schedule is for a 2-hour class. We also allowed time each week for Show-and-Tell, which is not included below.
1. Introduction & Map Activity (Floor: 5 Minutes)
In my lessons I used the Discovery Kids Fabric Activity Map pictured at the right. I split the felt animal pieces into 10 different baggies (we labeled land masses and oceans during the first two lessons) – in some cases I was able to coordinate the animal pieces with the subject of my lessons. Each week I distributed the felt pieces among my students and allowed them to place them on the map, using a picture of the completed map as a guide.
You can offer a similar type of activity using the World Wall Map by Wall Pops, or, use a plain World Map, and cut out pictures of animals to affix to the map with poster putty or double-stick tape.
2. Poetry (Floor: 5 Minutes)
The Llama Who Had No Pajama: Whale (page 57).
3. Animal Encyclopedia (Floor: 5 – 10 Minutes)

Read one – four pages from a children's animal encyclopedia about whales and dolphins (dolphins are a type of whale). Encourage discussion by asking:
"What is the most interesting thing you remember?"
"Do you remember how animals stay warm in the cold?"
"What differences do you notice between large whales and dolphins? What similarities?"
I mostly used DK First Animal Encyclopedia, and occasionally Usborne Children's Encyclopedia of Animals for my lessons.
Use a free Animal Sounds app on your phone or tablet: find the animals you are studying in this lesson and play the sounds for your kids. My students loved this – especially when I let them touch the buttons to play the sounds! If you can't find the sound for the animal you are studying, try finding some that live in the same habitat.
4. Activity Idea 1: Free Play (Table or Floor: 5 – 10 Minutes)
You will need animal figures and/or Reusable Animal Habitat Sticker Sheets.
The kids really enjoyed these reusable sticker sheets – we carefully tore out all the habitat scenes and sticker sheets so several students could play at once (one or two students per habitat).
A suggestion: be sure to allow time for them to take the stickers off the included habitat scenes and replace them on the sticker sheets so they are ready to be played with the next time.
Activity Idea 2: Dolphin 4D Anatomy Model (Table: 15 – 20 Minutes)

You will need:
Pull one to two students away from the free play group to take apart, then put back together, the dolphin anatomy model.  Name the anatomical parts as they handle each one.  The second time around, ask if they remember the name.  This model is a little small and complicated for students of this age to handle by themselves.  However, my students were all very interested in helping take it apart and putting it back together.  They enjoyed letting me know the names of the parts, too, especially if they knew them before I said anything!
5. Zoology Notebook (Table: 10 – 15 Minutes)
Pass out binders and crayons, markers and/or colored pencils. Have your students color the Orca Coloring Page, Dolphin Dot-to-Dot Page (education.com downloads), and/or Dolphin Coloring & Tracing Page (download free printable below). You can assemble the Animal Science Notebooks before the school year begins if you wish: click here for blog post with free printables, instructions, and list of printables.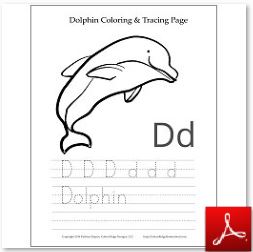 6. Snack (Table: 10 – 15 Minutes)
Dolphin Banana Snack from the KFUNdamentals blog. Be sure to check with your students' parents/caretakers for any food allergies ahead of time.
For more animal-themed snack ideas, please visit my Science For Kids – Snacks Pinterest board.
7. Story (Floor or Table: 5 – 10 Minutes)
Winter's Tail: How One Little Dolphin Learned To Swim Again and/or Putu, Siku, and Kanik (a story about three whales) from National Geographic Kids Animal Stories.
(There are also a few entertaining educational movies about dolphins and whales available.)
8. Craft Project Idea: Ocean In A Jar (Table: 15 – 20 Minutes)
This Ocean In A Jar craft is based on a project from education.com.  Click here for free downloadable instructions.
See my Science For Kids – Life Science Pinterest board for more ideas!
Please feel free to comment below with your recommendations – I appreciate your ideas and suggestions!
---
Copyright 2016 Kathryn Depew
Disclosure: I was not compensated for this post. I am an affiliate of Amazon
, and will receive a small commission if a link on this page is used to make a purchase.
Related articles