Introduction to Zoology for Early Elementary Students ~ Week 1: Classification of Animals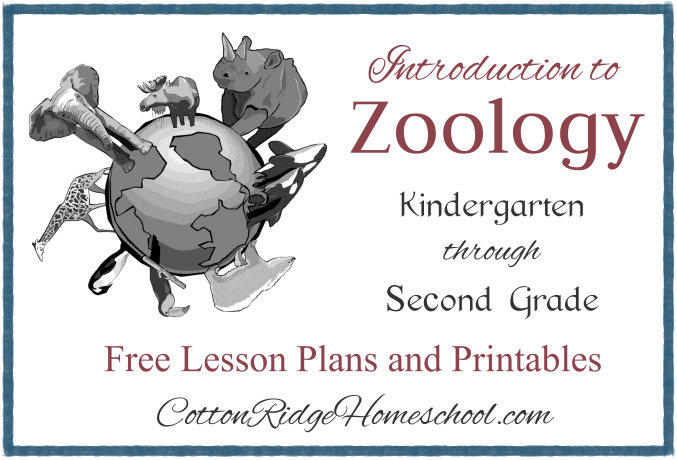 This post is part of the Introduction to Zoology series. For a suggested class schedule, an overview of the entire course, and links to more lesson plans, please see the Introductory Post.
In this lesson you will teach your students about Classifying Animals.
Disclosure: I was not compensated for this post. I am an affiliate of Amazon
, and will receive a small commission if a link on this page is used to make a purchase.
Week 1 Lesson Plan
Note: The following schedule is for a 2-hour class. We also allowed time each week for Show-and-Tell, which is not included below.
1. Introduction & Map Activity (Floor: 5 Minutes)
Label and/or name the continents and large countries today.
In my lessons I used the Discovery Kids Fabric Activity World Map pictured at the right, which comes with removable felt labels and animals. Before the school year started, I put the Land Mass labels (continents, etc.) in one baggie, and the Oceans and River and Equator labels in another baggie. I split the felt animal pieces into 10 different baggies – in some cases I was able to coordinate the animal pieces with the subject of my lessons.
Each week I distributed the felt pieces among my students and allowed them to place them on the map, using a picture of the completed map as a guide.
You can offer a similar type of activity using the World Wall Map by Wall Pops, or, use a plain World Map, and cut out pictures of animals to affix to the map with poster putty or double-stick tape.
2. Poetry (Floor: 5 Minutes)
The Llama Who Had No Pajama: The Llama Who Had No Pajama, page 42.  This is a fun poem to kick off your study of animals!
3. Animal Encyclopedia (Floor: 5 – 10 Minutes)
DK First Animal Encyclopedia and Usborne Children's Encyclopedia of Animals both have pages describing the classification of animals (your animal encyclopedia should, too.)  Read one – four pages and encourage discussion by asking "What is the most interesting thing you remember?"
4. Activity: Classification Sorting Game (Floor or Table: 10 – 15 Minutes)
You will need small animal figures and the Classification Posters found on this blog post.  This post also has the instructions for the game.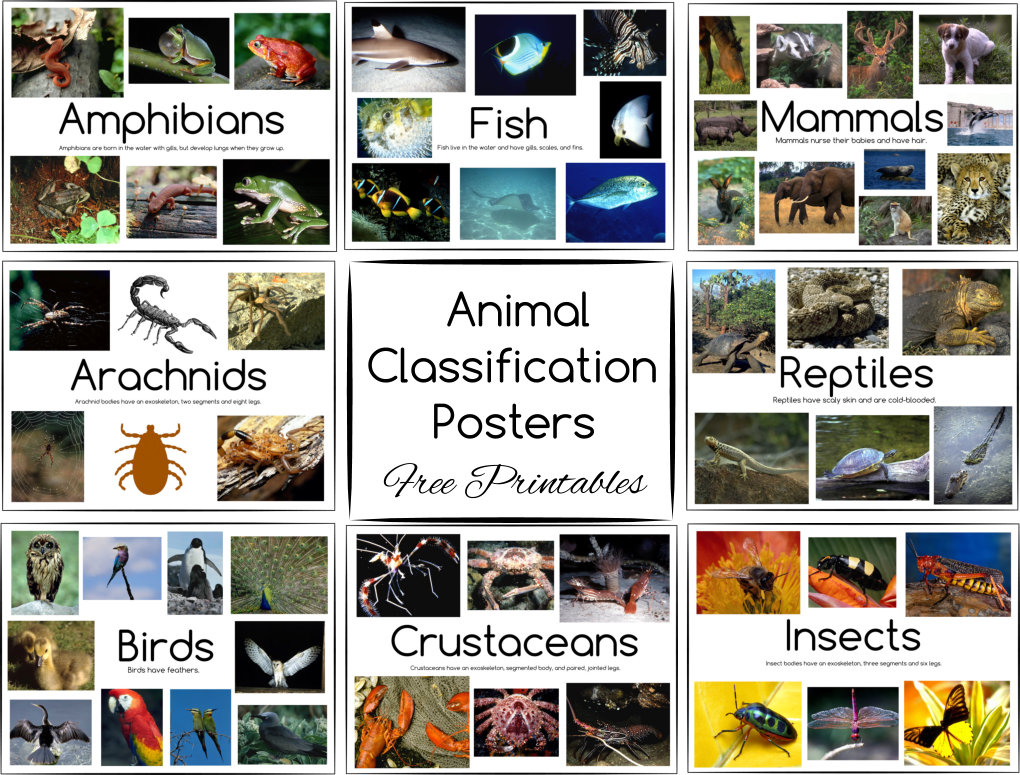 5. Zoology Notebook (Table: 10 – 15 Minutes)
Pass out binders and crayons, markers and/or colored pencils. Help your students complete the Animal Classes worksheet (an education.com download). You can assemble the Animal Science Notebooks before the school year begins if you wish: click here for blog post with free instructions and list of printables.
6. Snack (Table: 10 – 15 Minutes)
Fruit Turtles (Reptiles), Goldfish Crackers (Fish), and Animal Crackers (Mammals). Be sure to check with your students' parents/caretakers for any food allergies ahead of time.
For more animal-themed snack ideas, please visit my Science For Kids – Snacks Pinterest board.
7. Story (Floor or Table: 5 – 10 Minutes)
At This Very Moment by Jim Arnosky
8. Craft Project: Let's Look At Animals Book (Table: 35 – 45 Minutes)
Supplies Needed:
Reproducible pages (pages 12 – 14) "Let's Look At Animals"  from Hands-On Minds-On Science: Animals
Glue, Scissors, Crayons or Colored Pencils
Construction Paper
Saran Wrap (I used this for water instead of construction paper – see first picture below)
Cotton Balls
Flat Toothpicks
Powdered Gelatin (I was going to use colored sand instead, but then decided to have the students color this page)
Popcorn Kernels (I used Cheerios instead)
Small Buttons (I used googly eyes instead)
Scraps of pink or brown felt
Pipe Cleaners
Pink Rubber Bands
Tissue Paper
Hands-On Minds-On Science: Animals (Early Childhood version) is a reproducible activity book that I found at a consignment sale (I've also found it on Amazon.com.)  Although it is an old book, I really liked it's reproducible projects.  For this project, follow the instructions in the book (making your own substitutions as desired).
My students enjoyed making this book and gluing on all the little doo-dads.  It took a little longer than I originally expected, especially for the kids who are detail-oriented!  I made a few substitutions (see supply list above). Here are three sample pages from the book:
If you'd rather use a free online resource, the Animal Classification Lapbook from Homeschool Share looks like fun!  Also, see my Science For Kids – Life Science Pinterest board for more ideas!
Please feel free to comment below with your recommendations – I appreciate your ideas and suggestions!
---
Copyright 2016 Kathryn Depew
Disclosure: I was not compensated for this post. I am an affiliate of Amazon
, and will receive a small commission if a link on this page is used to make a purchase.
Related articles