Polar Bears, Penguins, and Snowmen! Winter Seasonal Activities for Preschool and Kindergarten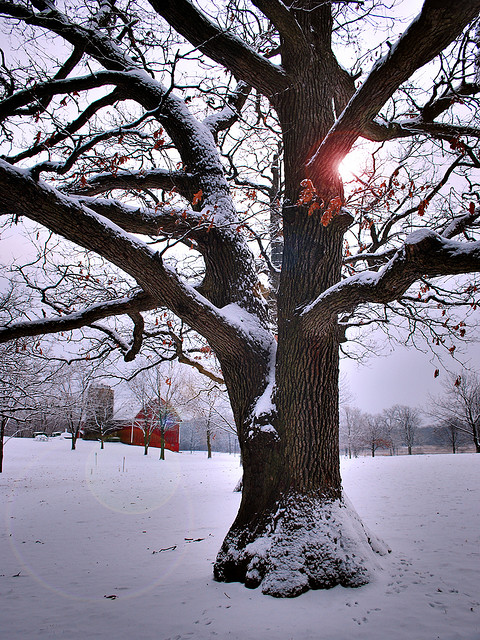 Although I'm not much of a cold-weather person, winter crafts are fun: love those polar bears, penguins, and snowmen!  Here are lots of ideas to keep you and the kids from going crazy from cabin fever over these last two weeks (or so) of winter.
Disclosure: Most of the links on this page are to free resources.  Some of the links are affiliate links to Amazon.com, and I will receive a small commission if they are used to make a purchase.

For an introduction and to see how this post fits in my complete list of preschool and kindergarten lesson plans, please see my post: Preschool Curriculum Ideas For Homeschool – Lesson Plans For The Year.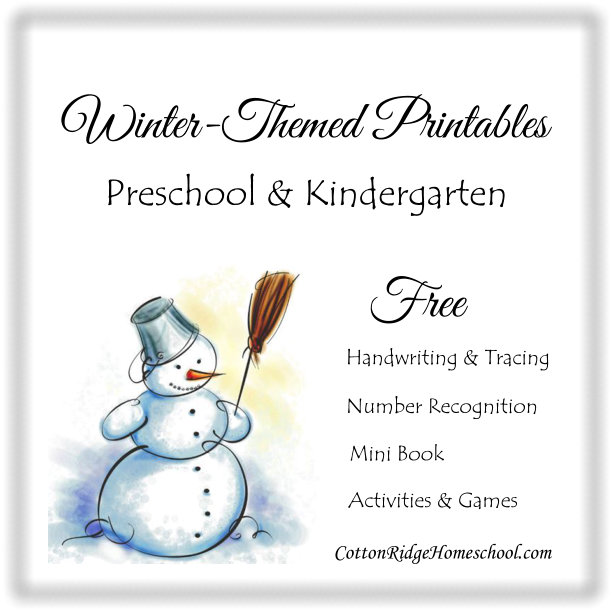 Winter-Themed Printable Educational Activities
Winter-themed printables for preschool and kindergarten from Cotton Ridge Homeschool. I created these printables based on my daughter's favorite "seatwork" activities.  Includes Tracing and Handwriting, Number Recognition, a Mini Book, Activities, and Games.  Click here for the download links!
Make A Winter-Themed Lapbook

If you like the book The Mitten
by Jan Brett, you may also enjoy my post: The Mitten by Jan Brett – Preschool Lapbook Resources.  We made our lapbook about a year ago, but my daughter still likes to play with it once in awhile!
You'll find links to fun printables, mini-books to color, a matching game, a listening game, and more.  All the printables are free – you just need scissors, glue, a file folder, a computer printer, and a few other basic supplies.  Click here to see the post!
More resources from around the web:
Arts & Crafts
Reading & Writing Exercises
Recommended Reading
---
Copyright 2014 Kathryn Depew. Snowy Scene Image from Flickr.com, used under the Creative Commons license. Credit: James Jordan. Other images Copyright 2014 Kathryn Depew.
Related Articles