Early American History: Jamestown and Pocohontas ~ Week 1 Lesson Plan for Kindergarten and First Grade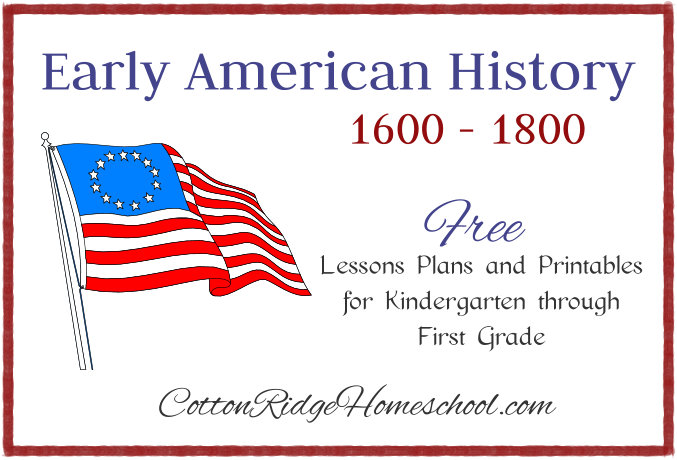 This post is part of the Early American History series.  For a suggested class schedule, an overview of the entire course, and links to more lesson plans, please see the introductory post.
In this lesson you will be teaching your students about the founding of Jamestown in 1607, Pocohontas, and her tribe, the Wampanoag.  I looked for a historically accurate book about Pocohontas and Jamestown that is appropriate for 4 to 7 year-olds. I wanted a book that was respectful to both, accurate, but not gruesome (as the period was often violent).
Disclosure: I was not compensated for this post. I am an affiliate of Amazon
, and will receive a small commission if a link on this page is used to make a purchase.
The book listed in the Recommended Resources was my final choice, but as I noted below, I will have to edit it for length.  (There are many book choices about Pocahontas on Amazon
if this one doesn't work for you – check the reviews from members who have read the book you are interested in. (Just please don't choose the books based on the Disney version of her life; the movie had several departures from historical facts.)
Suggested General Resources
Additional Items Recommended For This Lesson
Nasaump Recipe Ingredients
Cornmeal
Strawberries, raspberries, blueberries and/or all three
Crushed walnuts, hazelnuts, sunflower seeds and/or all three
Water
Maple syrup or sugar to taste (optional)
Week 1 Lesson Plan
For suggestions on how to conduct each activity below, please see the introductory post.
Year and Subject
1607: Jamestown Settlement is founded by John Smith. Pocahontas meets and helps the new settlers.
Map Activity
Find London, England and Jamestown, Virginia and have children to put dot stickers on these cities.
Story
Pocahontas: Girl of Jamestown
by Kate Jassem
Note: Due to time constraints I have to skip parts of this book.  Depending on the length of your class time, you may find you have to, also.  I recommend reading it ahead of time and deciding which parts you will read to the kids.
Timeline
Please click here for Timeline instructions and free printables.
Color Flag Cover Page and glue in Pocahontas Figure.
History Journal
Please click here for History Journal assembly instructions.
Journal Cover: Flag Cover Page (download free printable below)
Page 1: Coloring page of the Jamestown Settlement (The Light and the Glory : Children's Activity Book – page 17)
Page 2: Pocahontas Coloring Page from raisingourkids.com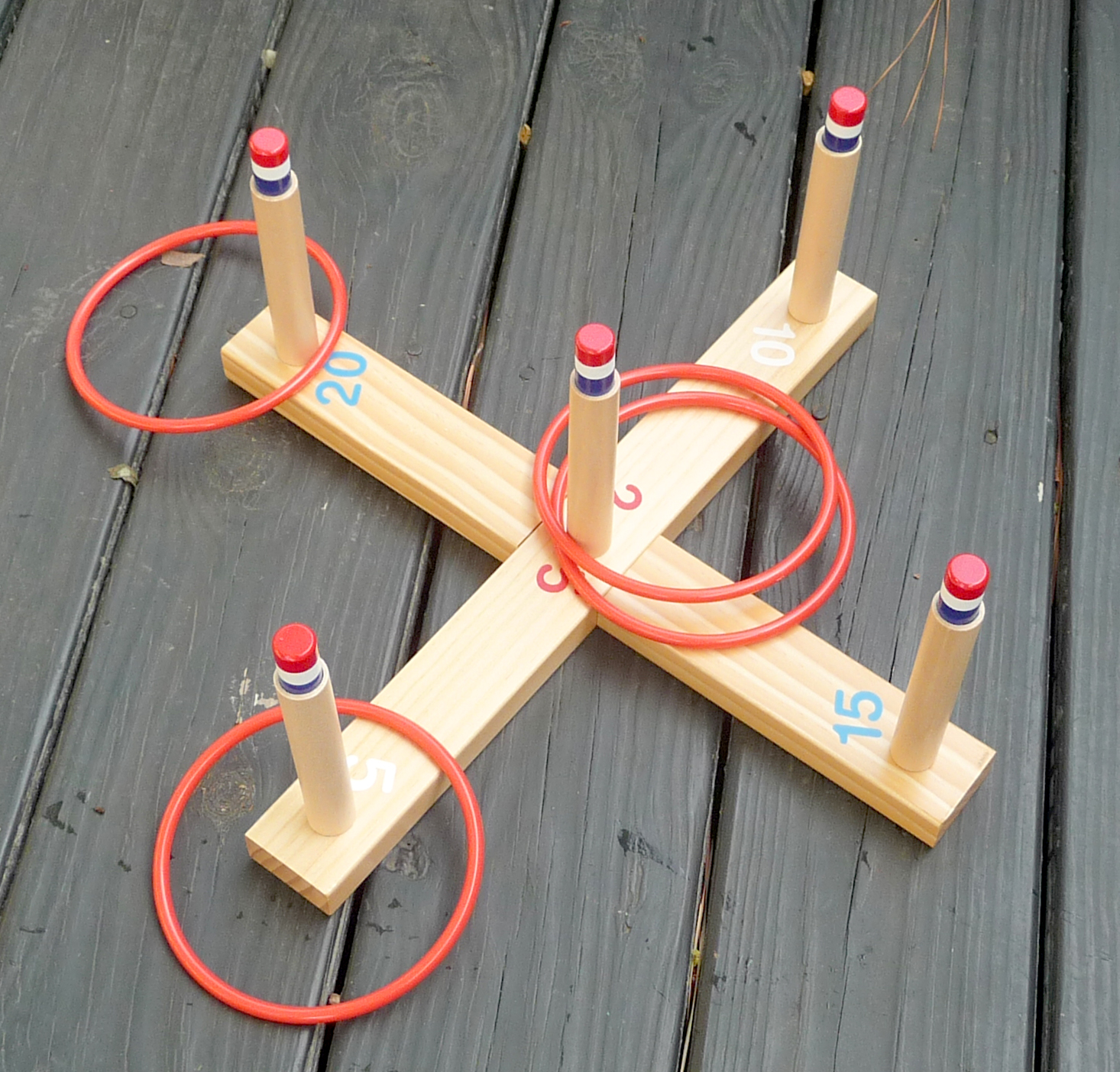 Activity: Quoits Game
Purchase a quoits or ring toss game
, or make your own. Read Colonial Days, page 42 for the background and the rules of this historical game. For more information about Quoits, you can also see the page on Wikipedia.
Food: Nasaump
Nasaump is a traditional Wampanoag dish that is porridge of cornmeal, fruit, and nuts. If it is practical, allow your children to help you make the dish.  You can find the Nasaump recipe on plimoth.org.
Timesaver Snack Idea: If you don't think your kids will eat the porridge, you can serve apples with maple syrup.  My kids didn't like the porridge, but the apples and syrup were a hit!
Craft Ideas
My teaching partner made American Indian outfits for the kids in our class.  Just a very simple tunic with a belt decorated with colored noodles – the kids loved them!
Please see my American History Pinterest Board for more craft ideas.
Printables
Terms of Use: These printables are provided at no cost for personal or classroom use. Print as many as you like! If you are linking to this blog post for a round-up type post on your blog, you are welcome to use the button image above in your post.
Restrictions: Please do not sell these documents or upload it to your web site or any other web site. If you would like to link to these printables, please link to the blog post and not the PDF files.
Click on a thumbnail below to open, download and print the PDF documents. For best printing results, open in Adobe Reader before printing.
* The publisher of the The Light and the Glory : Children's Activity Book
NO LONGER requires a $10 payment for a license if you plan to reproduce the pages in the book for a classroom (page 2 indicates that they require this payment, however I received a letter from the publisher saying it is no longer required).  You may reproduce the pages for no additional cost if you are making copies for just your family members.
---
Copyright 2015 Kathryn Depew
Related Articles