The Kid Who Changed The World ~ Book Review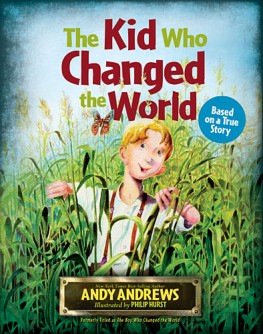 Review
Reading to my child has been important to me since I brought her home from the hospital – fun books, ABC and 123 books, animal books…you name it.  Now that she is growing and understanding more every day, I'm looking for meaningful and interesting books that challenge her, but are age-appropriate so that she stays engaged!
Disclosure: I was not compensated for this post, but was given a free book to review.  I only recommend products and companies that I will be of benefit to my readers.
The Kid Who Changed the World certainly meets this objective.  Written by New York Times bestselling author Andy Andrews, the book weaves together the true stories of several children who made good choices, cared about others, and as a result, helped change the world!   The stories are told in an engaging way, and the end of the book wraps them up nicely.  The beautiful illustrations by Philip Hurst kept my preschooler's attention and add depth to the stories.  She wanted to start the book again as soon as I read the last page!
One of my deepest desires is for M to learn how special she is, and believe that God has created her to do something special.  The Kid Who Changed the World communicates these ideas through brief narratives from the lives of Norman Borlaug, Vice President Henry Wallace, George Washington Carver, and Susan Carver.  The author shows how these children grew up to change the world, and then encourages readers to believe that God made them to be important and to affect the world around them in positive ways – that everything they do can have an impact.
 I really liked how the author used real people in real situations!  As a Social Studies assignment, older children could read further about one or all of the true-life characters in the books.  The reader is given enough information about each one to ignite curiosity to find out more!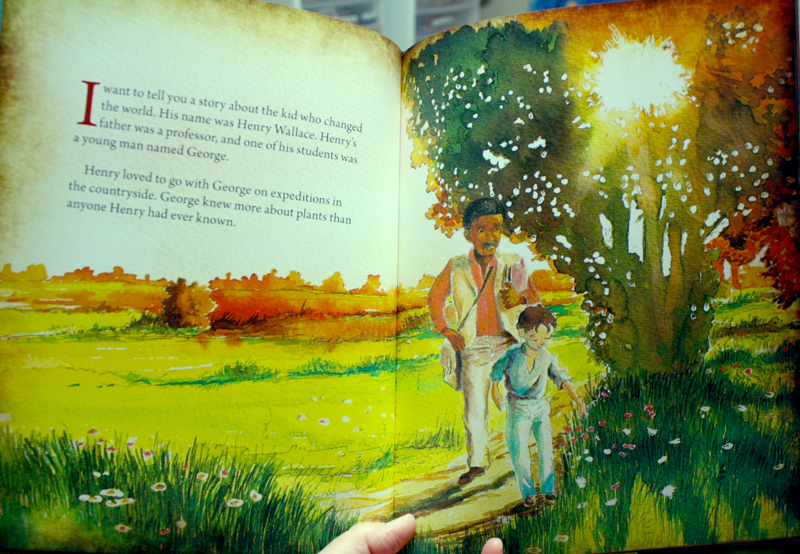 Purchase & Coupon Code
I highly recommend The Kid Who Changed the World.  It is a quality hardcover book with full-color illustrations on every page, and includes a dust jacket.  It would make an excellent gift for a child 4 – 8 years old.  This updated, revised version is priced at $14.99 and can be purchased at this link.  They are offering 20% off all kids products with code TOMMY on ThomasNelson.com (ends at 11:59pm CST on Friday, May 9, 2014).
Giveaway
Tommy Nelson publishers has graciously offered one of my readers a free copy of the book The Kid Who Changed the World! The giveaway is open to U.S. residents and will run through midnight on Sunday, May 18, 2014. Must be at least 18 years old to enter. The winner will be contacted via email and will have two days to claim the prize. If unclaimed, a new winner will be drawn. The winners' entries will be verified. Please enter the contest using the Rafflecopter form below. All entries are optional. Thank you for visiting Cotton Ridge Homeschool!
---
Text Copyright 2014 Kathryn Depew

Shop online with me, your Mary Kay Independent Beauty Consultant! Free shipping and free samples.