Fun & Educational in Alabama: Huntsville Botanical Garden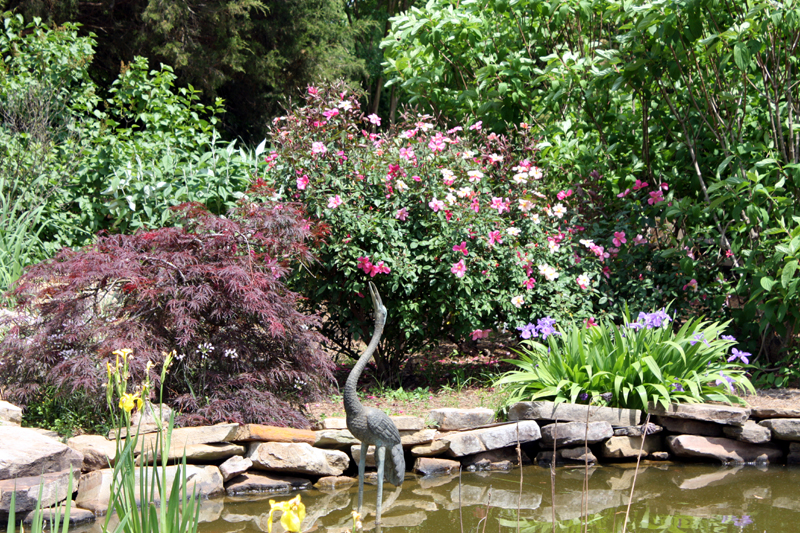 Children's Programs at The Garden

The Huntsville Botanical Garden is a lovely place for a relaxing stroll and a fun destination for the Garden's many special events and seasonal festivals.  Children's programs are offered throughout the year, including several specifically designed for homeschooled students.
Current Homeschool Programs for Kindergarden through 8th grade cost $8 – $10 per student and include:
Cycles of Life: Biology in the Garden
Nature Inspired:Writing and literature in the Garden
Plotting A Bulb Garden: Math in the Garden
There are a variety of other classes and activities offered at the garden for children and teenagers, including family classes, camps for children, and birthday parties.  Check the current calendar for upcoming events!
The Children's Garden is a large, two-acre open area with several creative activities – I saw lots of kids of different ages, all having fun!  There are water play areas throughout, a Storybook Garden and more.  It is a wonderful place to teach little ones to appreciate God's creation.  The Butterfly House opens at the beginning of May, and is one of my favorite features of the garden.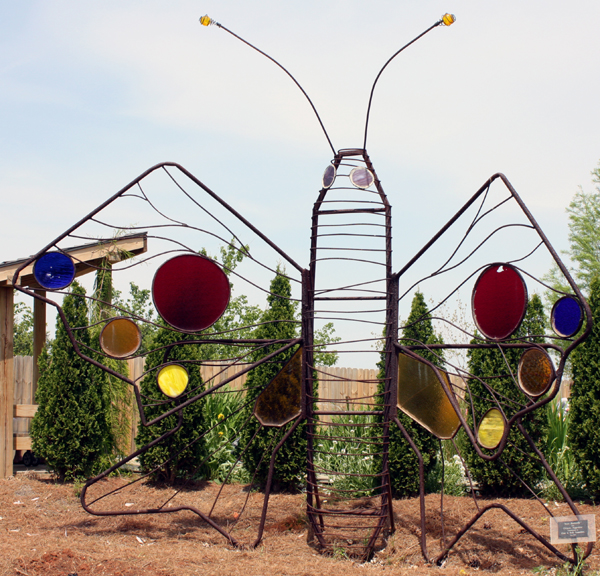 This butterfly sculpture is just one of the unusual art pieces in the Children's Garden.
---
A Child's Garden: 60 Ideas to Make Any Garden Come Alive for Children
House Of Marbles Children's Garden Tool Set
Growums Childrens Garden Kit, Herb
---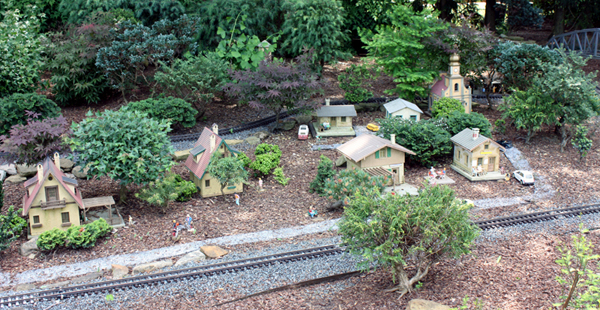 Garden Railway in G-Scale
Ever since my friend Lynn McEntire told me about her new venture into living miniature gardening, I've been fascinated by the idea. I was delighted to find a living miniature garden in my own city at the Huntsville Botanical Garden! The Garden Railway is located on the right as you enter, and although I've stopped before to watch the train, I've never really noticed the scale plants and trees planted around the rails and village scene. It was fun to see the Railway with a new appreciation!
---
How to Build Realistic Model Railroad Scenery, Third Edition
Railroad Model Craftsman Magazine
Playing with Trains: A Passion Beyond Scale
---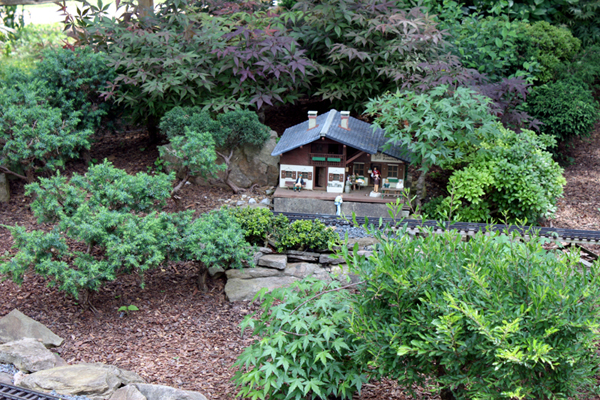 ---
Copyright 2012 Kathryn Depew
Related articles