Read Me A Bible Story 365 ~ Children's Book Review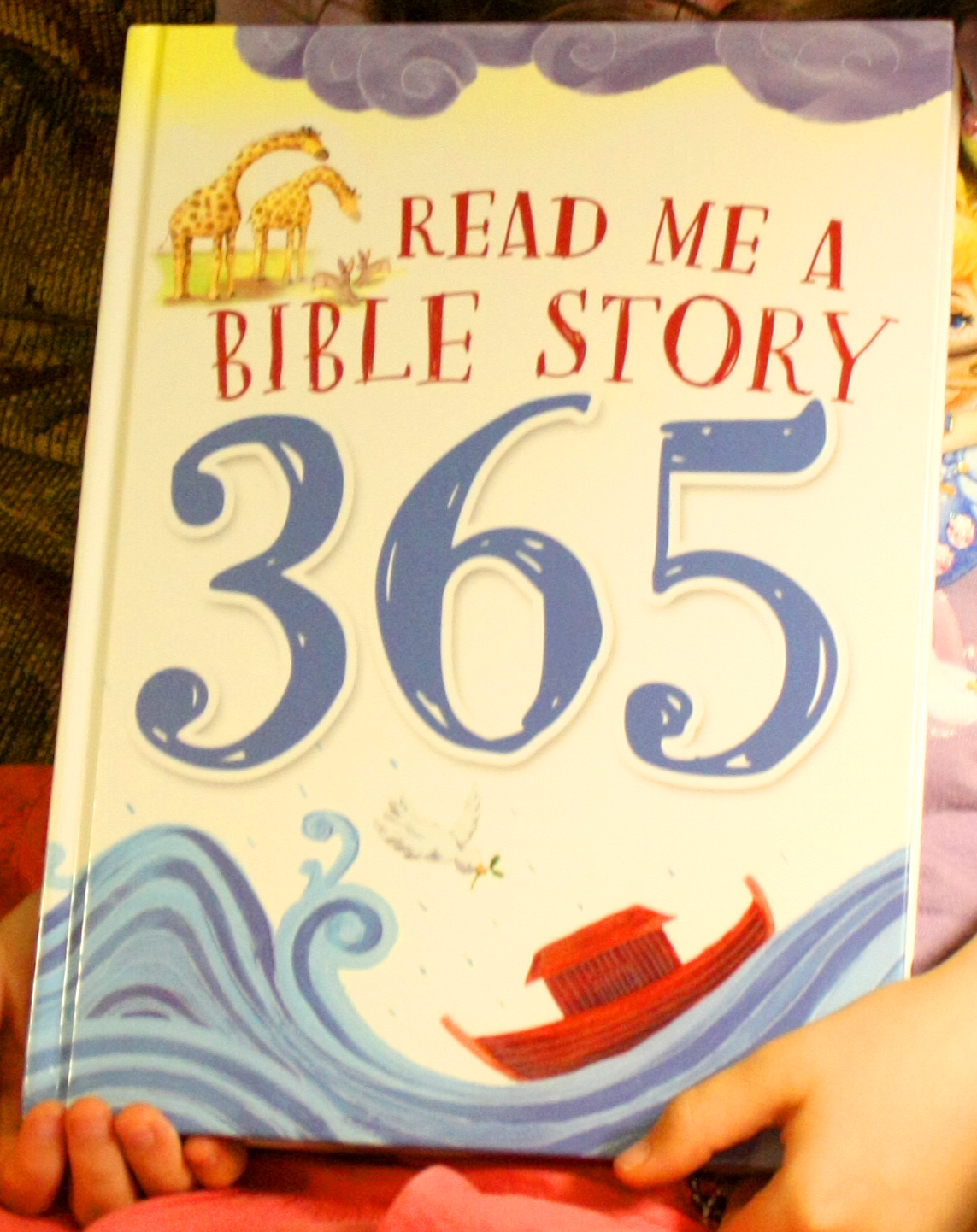 Disclosure: I was not compensated for this post, but was given a free book to review. I am an affiliate of Amazon
, and will receive a small commission if a link on this page is used to make a purchase.
If you are interested in helping your kids develop a habit of reading the Bible every day (or almost every day), consider a book like this one.  Like the Read and Share 5-Minute Bible Storybook I reviewed last month, Read Me a Bible Story 365
contains brief Bible stories that will take you and your child on a journey from the creation through Paul's missionary trips.
This Bible storybook has 365 stories and the added feature of dated entries – a great way to teach your preschooler or kindergartner the calendar!  And don't worry if you fall behind: the stories are so brief it will be easy to catch up in an evening or two.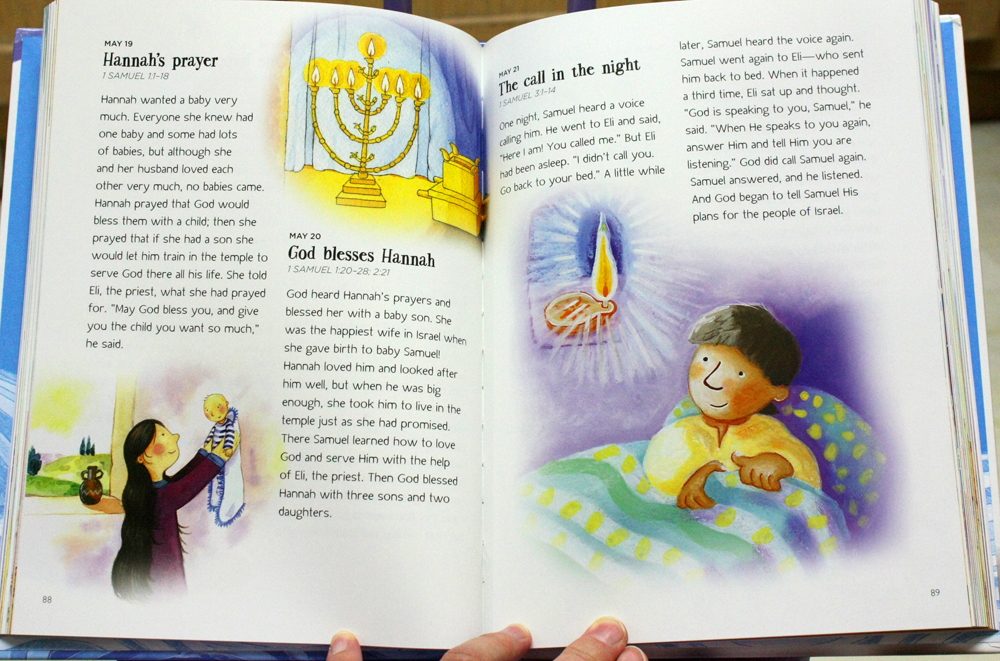 The scripture reference for each entry are included, so if your child asks questions (mine usually does), you can open your Bible and read more about the story.   There are wonderful illustrations throughout the book from several different artists.  They also give an added opportunity for discussion: "Do you know the name of the instrument David is playing?" "Why do you think Jonah is so unhappy sitting under that vine?"  "How do you think those guys dug that hole in the roof?"  I love to hear kids answer questions like these – often my daughter is better at thinking things through than I am.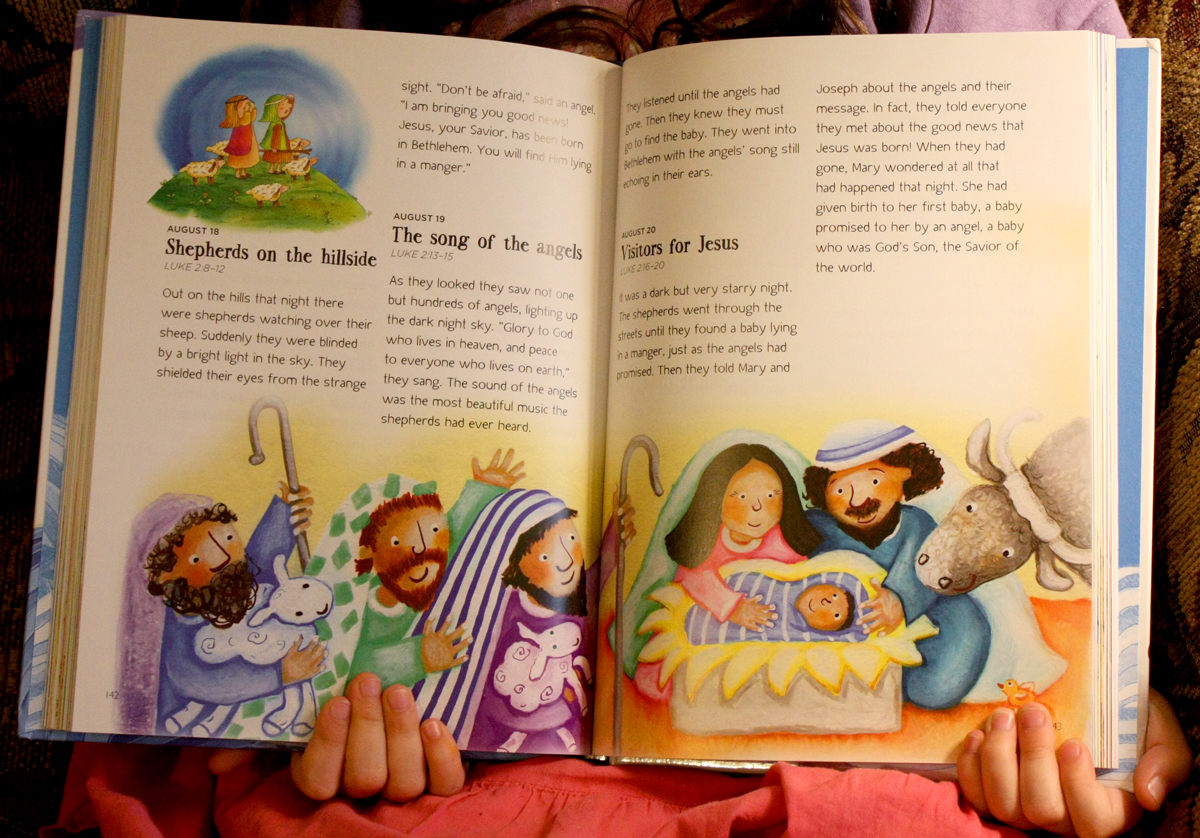 Read Me A Bible Story 365 is a very nice gift-quality book, and is recommended for children 4 to 8 years old.  It is available to order at this link
, and is currently priced at $10.95.  (The list price is $14.99.)  This would make a great Christmas present – if you start thinking about the holidays this far in advance – you can then start reading on January 1!
To preview this book online, please scroll down below the giveaway form.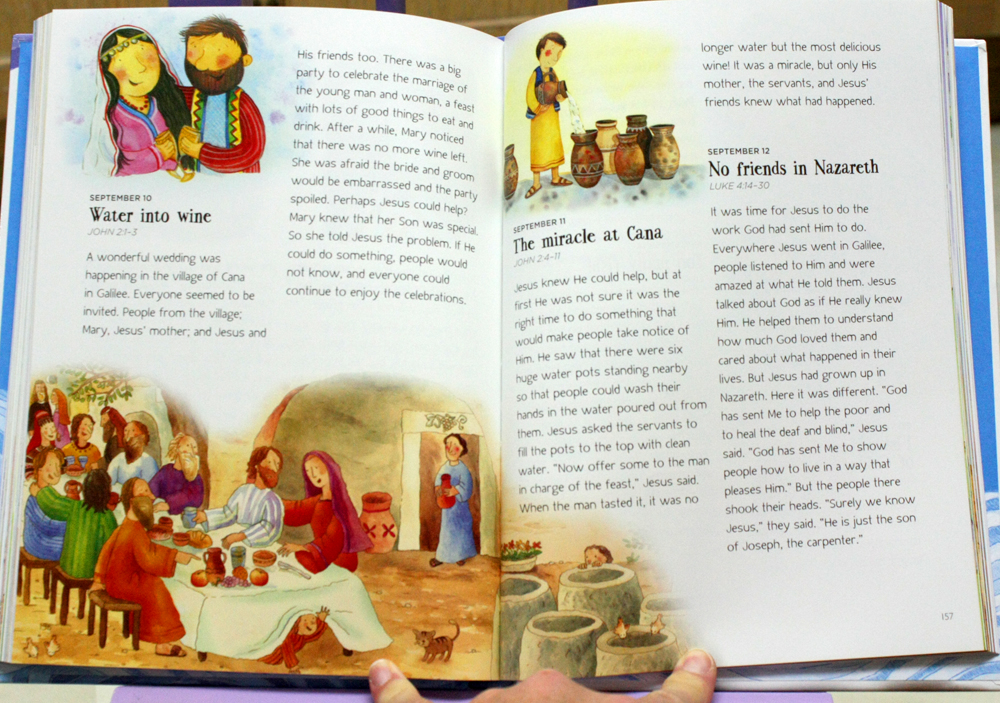 Giveaway
Tommy Nelson publishers has generously offered one of my readers a copy of Read Me a Bible Story 365
!
The giveaway is open to U.S. residents and will run through midnight on Tuesday, September 15, 2015. Must be at least 18 years old to enter. The winner will be contacted via email and will have two days to claim the prize. If unclaimed, a new winner will be drawn. The winners' entries will be verified. Please enter the contest using the Rafflecopter form below. All entries are optional.
Thank you for visiting Cotton Ridge Homeschool!
---
Read Me a Bible Story 365 by ThomasNelson
Copyright 2015 Kathryn Depew (except publisher's image).
Disclosure: I was not compensated for this post, but was given a free book to review. I am an affiliate of Amazon
, and will receive a small commission if a link on this page is used to make a purchase.