Science With Children: Sprouting Beans and Growing Bean Plants
Sprouting bean plants requires only a few inexpensive items, some of which you may already have around your house.  Below you will find images and the steps to follow to sprout your own beans.  You can use these as talking points with your kids as you perform each step.  Have fun!
Disclosure: I am an affiliate of Amazon
, and will receive a small commission if a link on this blog is used to make a purchase.
This is another fun science activity inspired by The Usborne Book of Science Activities
, Volume 2.
For Each Scientist You Will Need
Glass Jar
Paper Towel
3 to 4 Kidney Beans
Water
Soil (about 1 to 1-1/2 cups)
3 Small Peat Pots
Bowl or Tray for Peat Pots
If you want to plant outside, you will also need a place to plant and plant support stakes
.
 What To Do
1. Dampen paper towel and place in glass jar so that the towel is close against the inside walls of the jar.
2. Insert 3 to 4 kidney beans (spaced 2 or 3 inches apart) between the glass and the paper towels. This will allow you to view the bean as it sprouts.
3. Place near a window.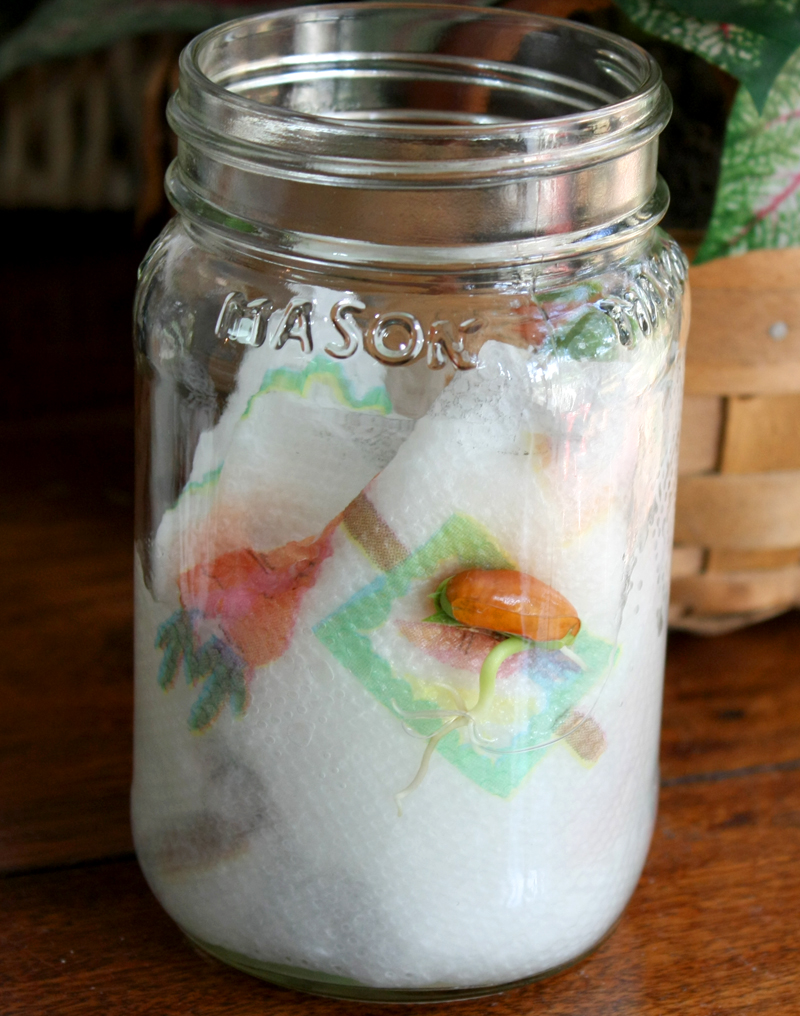 4. Check on the progress of your beans each day.  After a few days you should see some sprouts.
5. After one week or so, some of the beans should have sprouted nicely.  This one is ready to plant.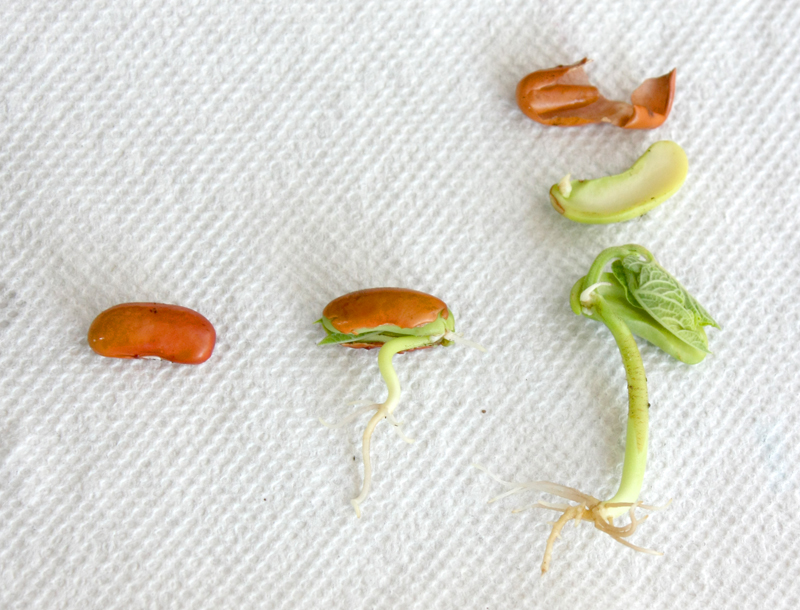 6. After several days I laid out three beans in different stages of sprouting to show my daughter.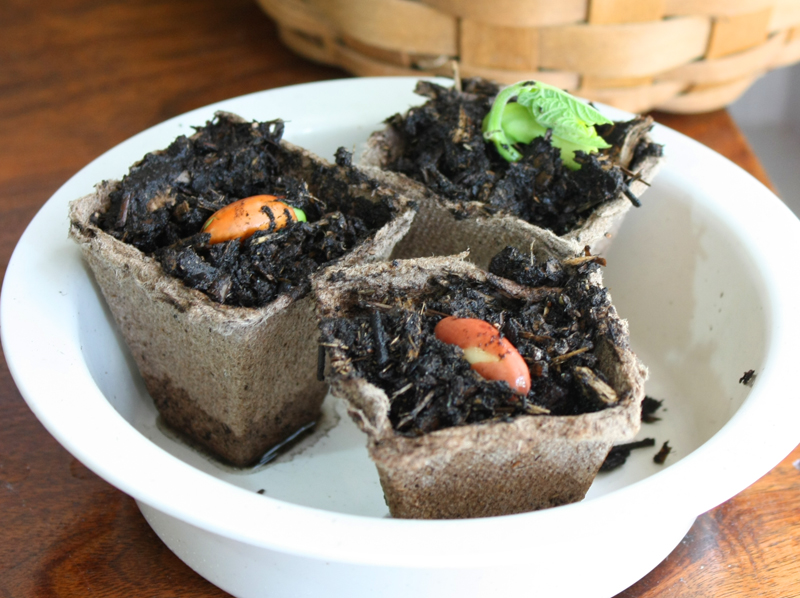 7. Plant the sprouted beans root down in small peat pots.  Water every day or so to keep soil moist but not soggy.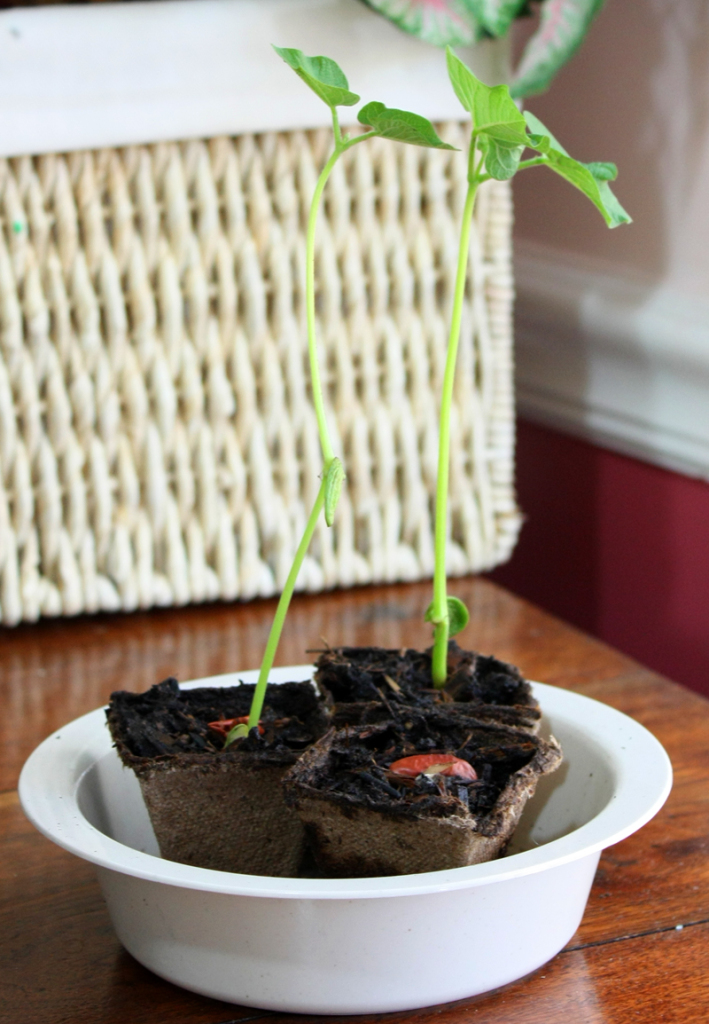 8. Your bean plants should grow quickly – check every day for growth.  One of ours did not grow at all – it had not sprouted much when I planted it.  You may want to try this also, and point out the difference to your kids.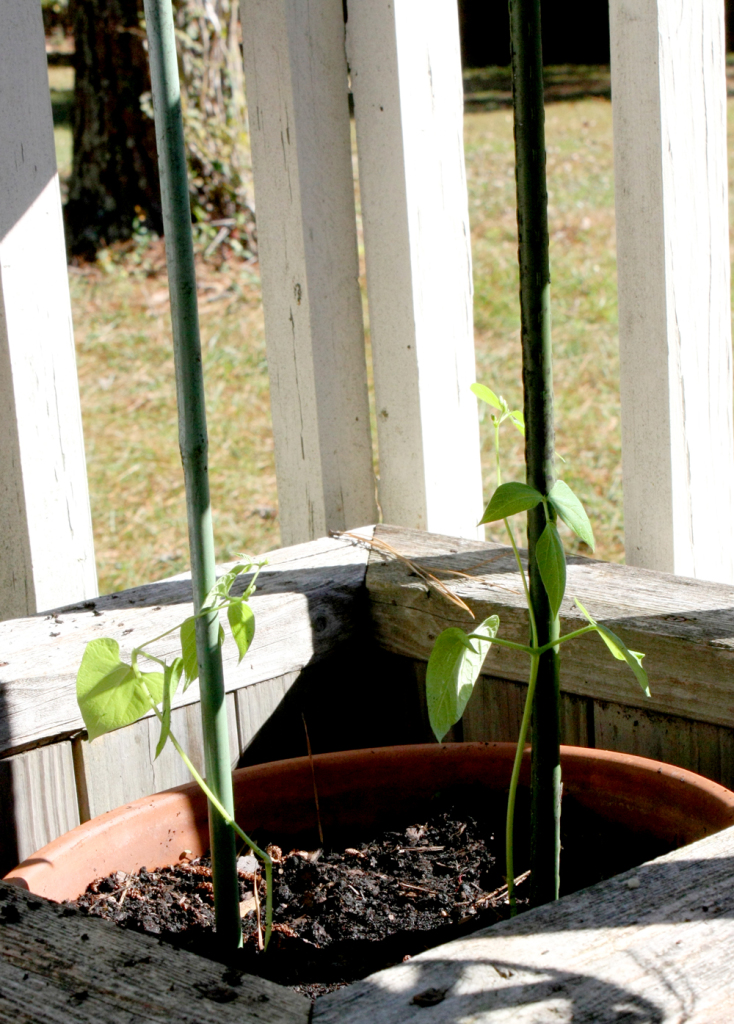 9. You may want to try and transplant your beans outside.  I had great hopes to grow actual beans on my deck, but unfortunately I forgot they were there and didn't water them!
I enjoyed this experiment because it is a get-your-hands-dirty introduction to plant biology.  My daughter had fun with each step along the way.  I like to do "instant gratification" science experiments, where you see immediate cause and effect.  But I also think activities that require attention over a longer time period are valuable to develop patience and diligence.  (Wish I remembered to water our plants!)
---
Copyright 2014 Kathryn Depew
Related articles