Fun & Educational in Chattanooga, TN: Creative Discovery Children's Museum
Over the past several years I've visited the Creative Discovery Museum several times with my nieces and daughter, and when the weather turns warmer we plan to go again!  Only 1-1/2 hours or so from Huntsville, Chattanooga
is one of our favorite day trip destinations.  It makes a great weekend trip too – hotel rates are reasonable, and there are lots of things to do in the area.  We love walking along the renovated riverfront (be sure to find the nice playground) and across the bridge to the park and carousel.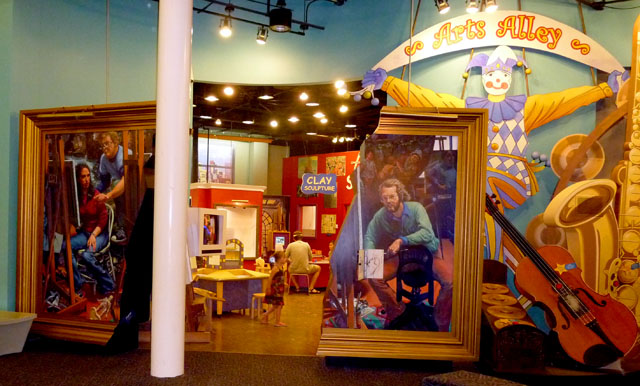 The Creative Discovery Museum is a wonderful hands-on children's museum.  There are exhibits and activities for kids of all ages, and adults will enjoy it, too!  Allow at least two hours for your visit.  One of my older nieces needed more time than we had – she would have been happy there for three or four hours!  You will want to consider your children's interest and attention spans when you plan your time.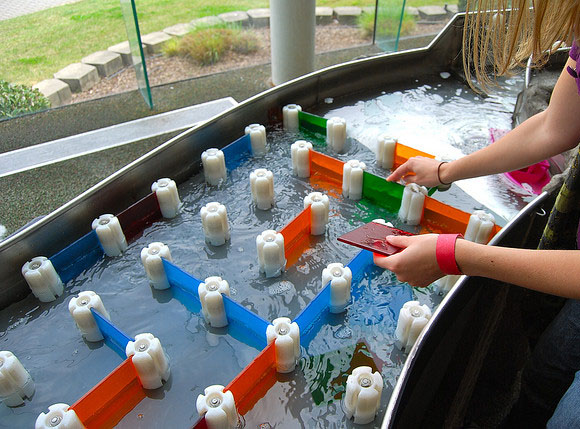 The first exhibit after entering the museum is one of my daughter's favorites: River Play!  It is a large water-play area which all ages will enjoy.  There are more simple toys for the younger ones, and more complicated flow experiments for older kids.  Don't forget the waterproof aprons hanging on the wall – we didn't notice them the first time we went, and clothes got soaked!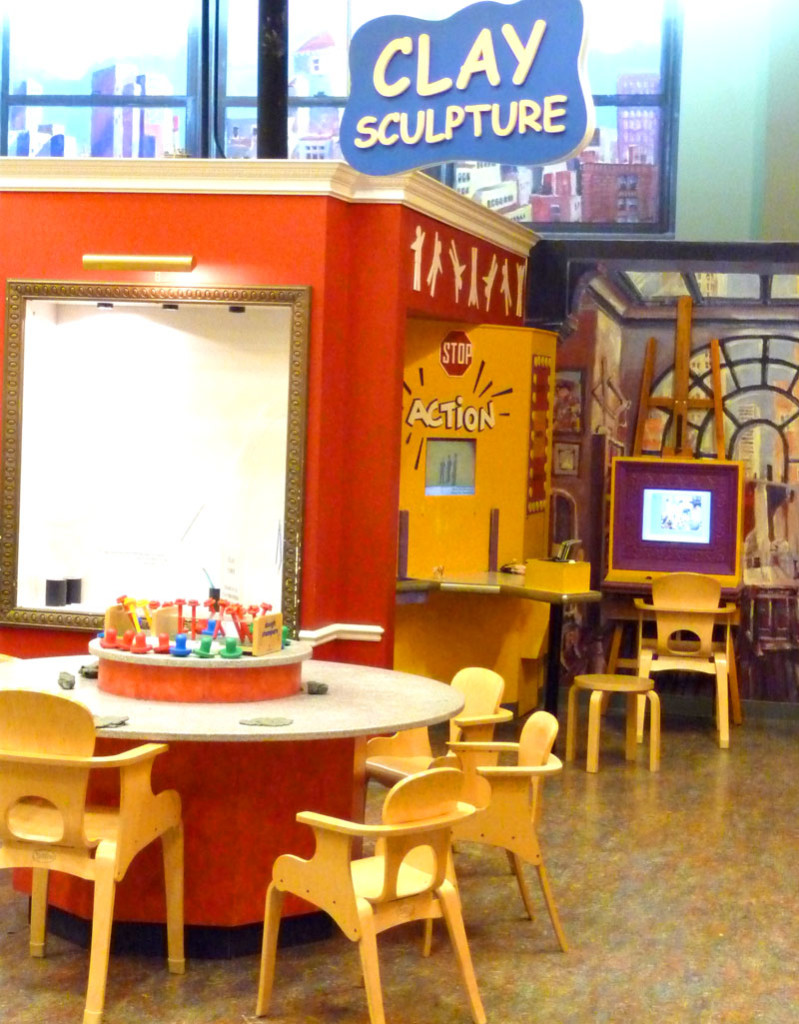 Toddlers and preschoolers up to four years will also enjoy the Little Yellow House, which includes a child-sized kitchen, garage (complete with car), and more.  Another favorite is the Excavation Station, where kids of all ages can be archeologists and dig in the sand for dinosaur bones!  The wonderful Rooftop Fun Factory provides creative and inventive playtime (and great views of the city), weather permitting.
One of the features I really enjoyed about the museum is the extent of each of the exhibits, and the careful planning that went into each one.  There is a large arts and crafts area with many different mediums represented: clay, sculpture, painting, rubbings, and more.
The music and theatre area is extensive, also, featuring many different instruments, sound booth, and a small stage with sound effects and costumes.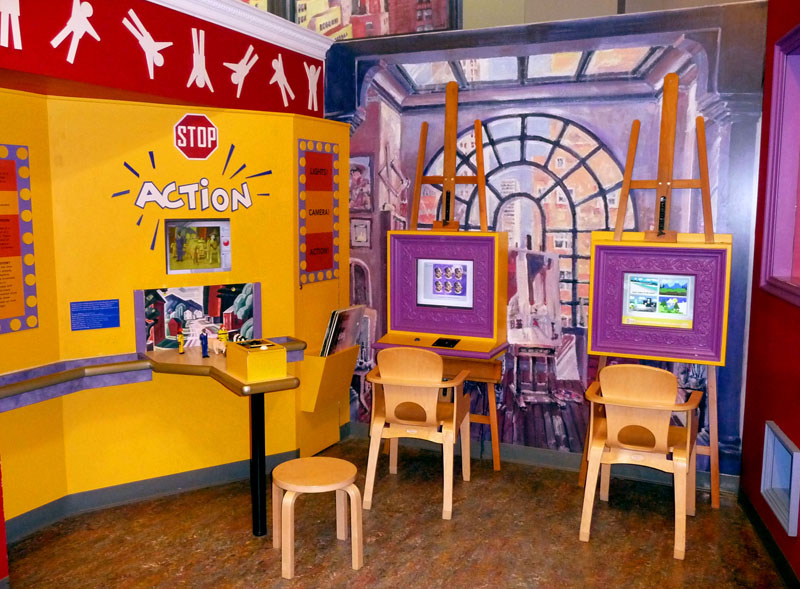 I visited once with my Mom and one of my nieces, and they spent a lot of time playing "Nurse" and "Patient" at the Corner Clinic. Mom loved it – she had been a registered nurse for years.  A few years later, I enjoyed watching my then 2-year-old filling out appointment cards and weighing her Daddy on the clinic scale.
There are too many exhibits to write about here, but you can visit the museum's Permanent Exhibits page where you will find links to all the different areas and activities (including those mentioned in this post) so you can explore more on your own.  The Creative Discovery Museum has a full calendar of events, special exhibits, weekly activities, camps, and more.
Click here for information on current ticket pricing and to purchase tickets online.  If you live near Chattanooga, you may want to become a memberfor unlimited year-long access.  I hope you enjoy your trip!  You are welcome to comment below with your family's experience!
---
Text and Images (except for River Play image) Copyright 2014 Kathryn Depew. River Play image by Mr. Imperial on flickr.com used under the Creative Commons license.
Disclosure: I was not compensated for this post, and I am not affiliated with the Creative Discovery Museum.  I am an affiliate of Amazon.com
, and will receive a small commission if the Amazon.com links on this page are used to make a purchase.
Related Articles