Fun & Educational In Greenville, South Carolina: Children's Museum of the Upstate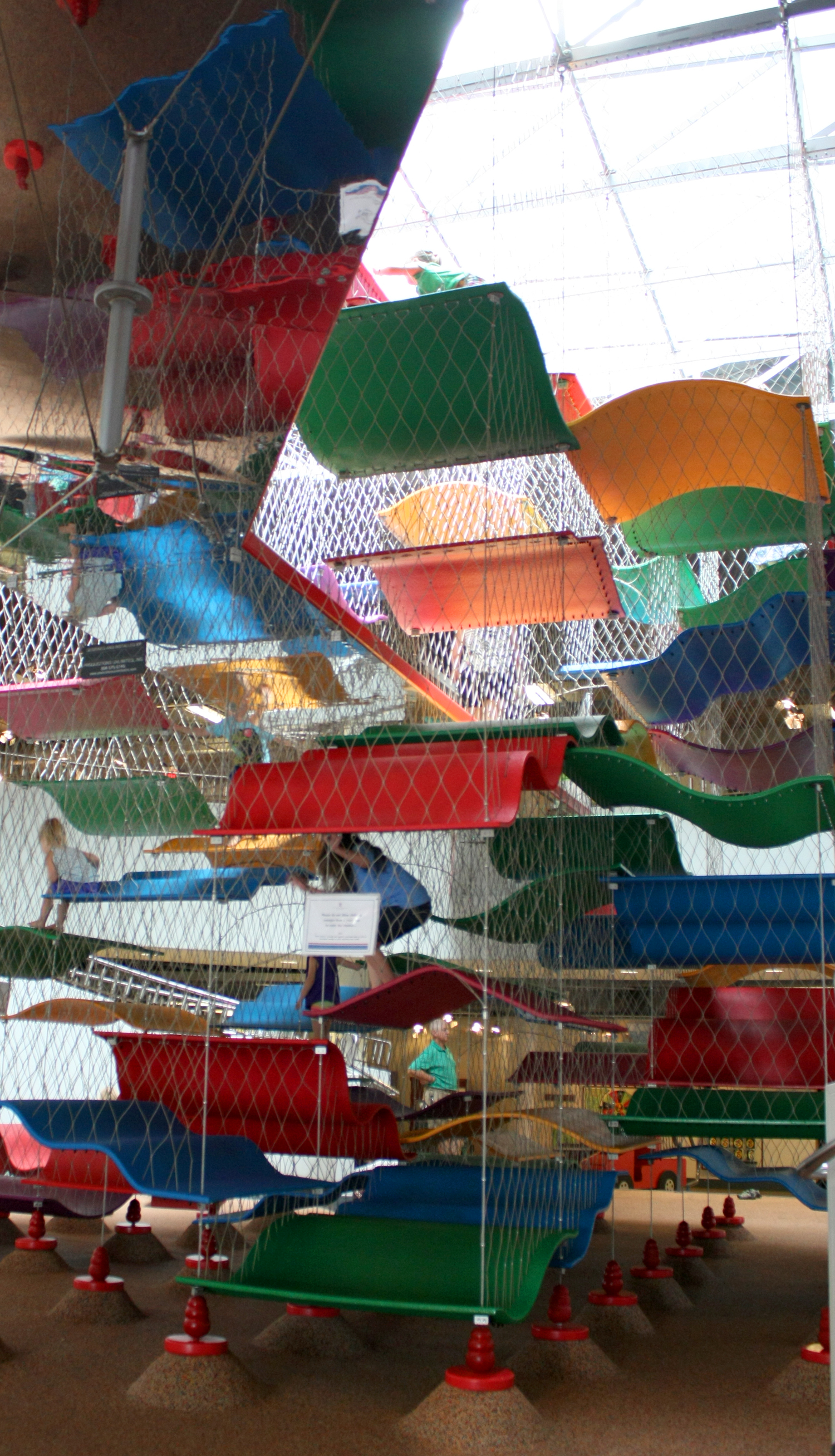 Worth The Trip!
Recently we had the opportunity to visit the Children's Museum of the Upstate in downtown Greenville, South Carolina.  The museum has an impressive collection of hands-on activities which should keep children of all ages engaged!
There is a nice variety of exhibits in the fields of science, engineering, and art.  There are also some that are just for play!
If you are in or near Greenville, I recommend carving out two or three hours to enjoy this museum.  My daughter loved it.  Below are pictures of just a few of the exhibits – to see more of what they offer, please visit the exhibits page of their web site.
For current museum hours, admission prices, directions, and parking information, start here.  School field trips and group pricing is also available!
Disclosure: I was not compensated for this post.
For Kids Ages 5 and Up
The Climber above greets you when you enter the museum. My daughter saw this first and jumped right in – it was hard to drag her away from it to go see the rest of the museum! I haven't seen a climbing structure quite like this one before.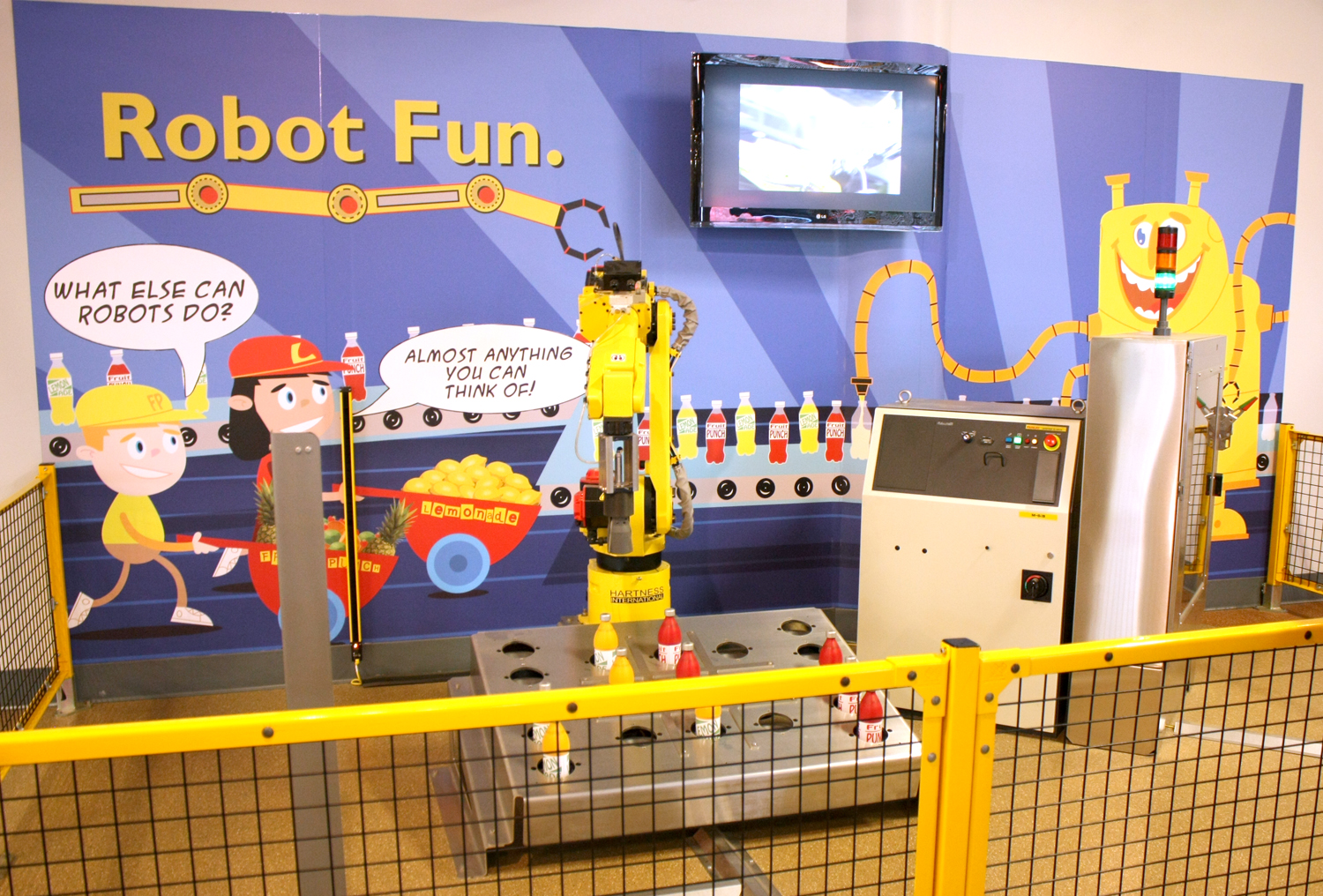 Children can operate a real robot to accomplish a task! Located near the Construction Zone.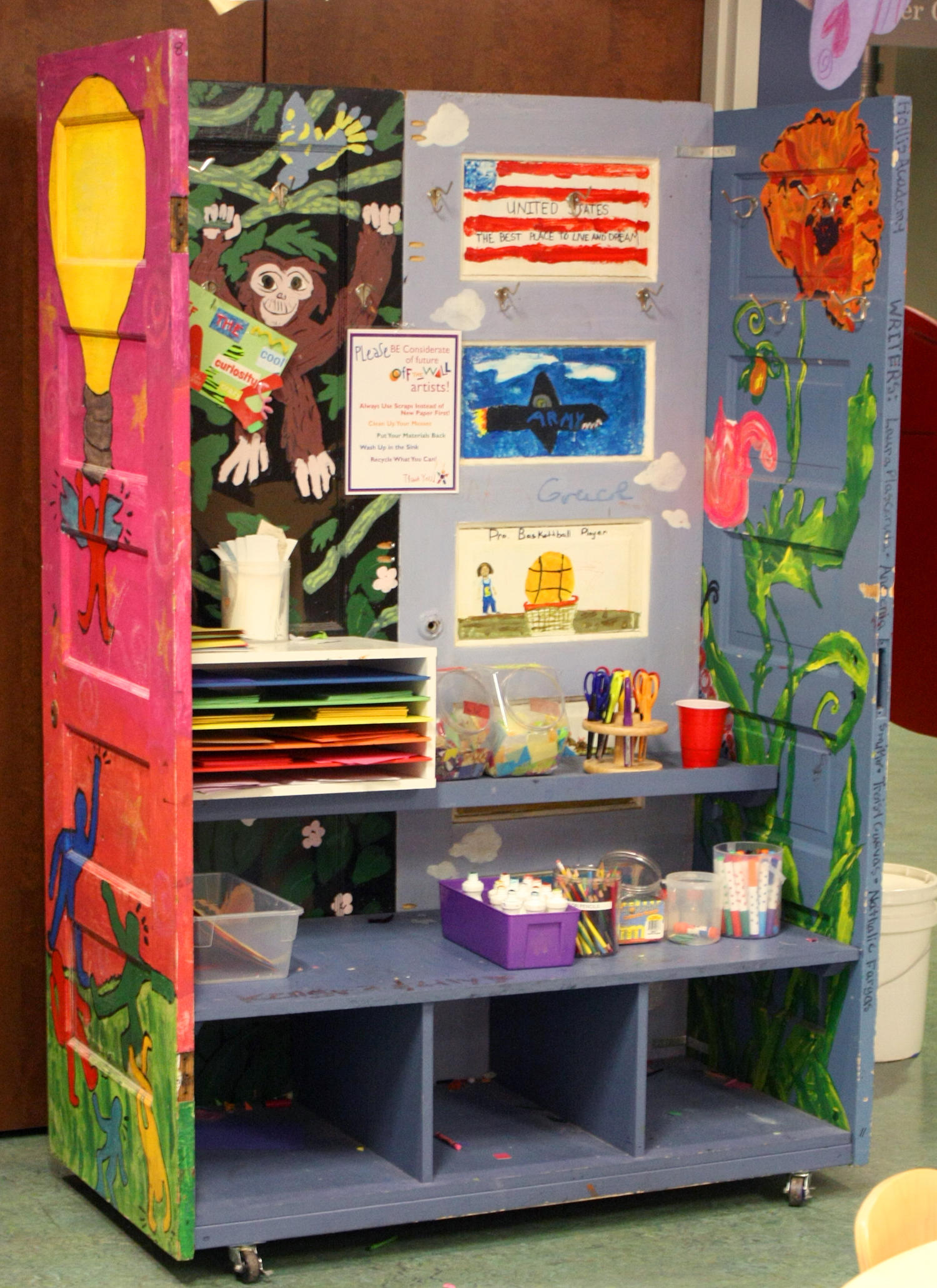 The museum has a wonderful Off The Wall art area – loved this idea of recycling old doors into a rolling art cart!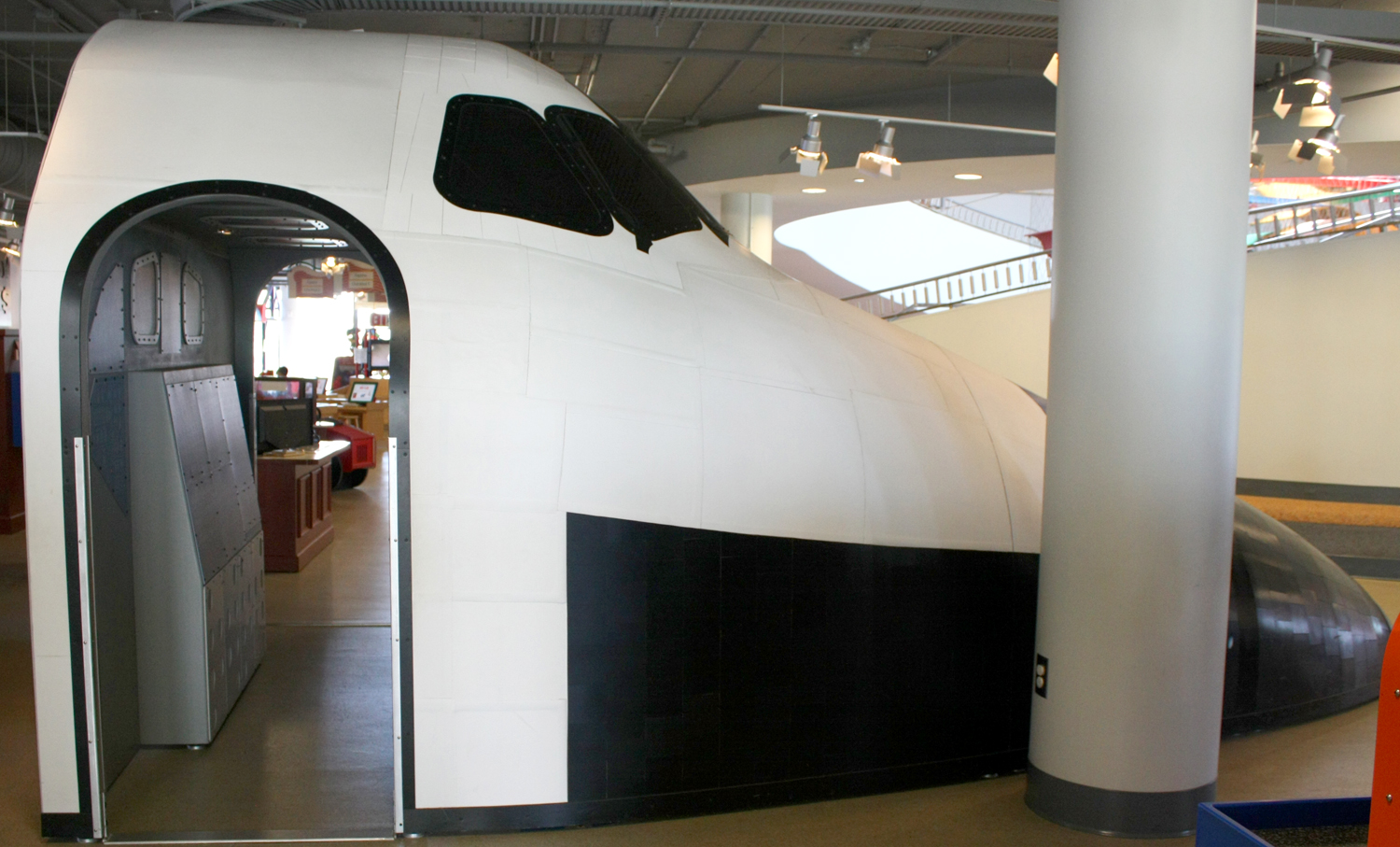 One of several activities in the Start Your Engines Exhibit area.  Learn and explore the science of speed including aerodynamics, friction, down force and Bernoulli's Principle.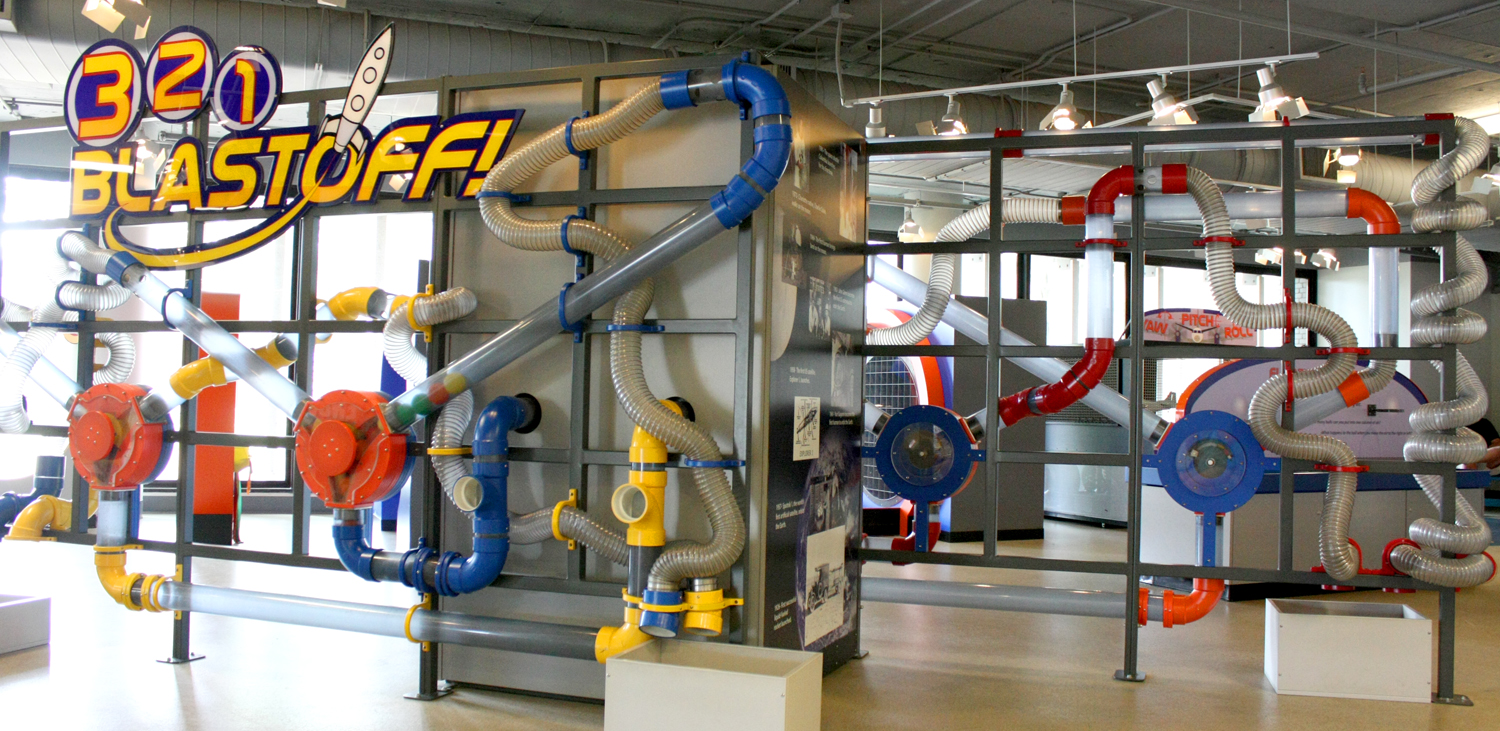 Another fun activity in the Start Your Engines exhibit area.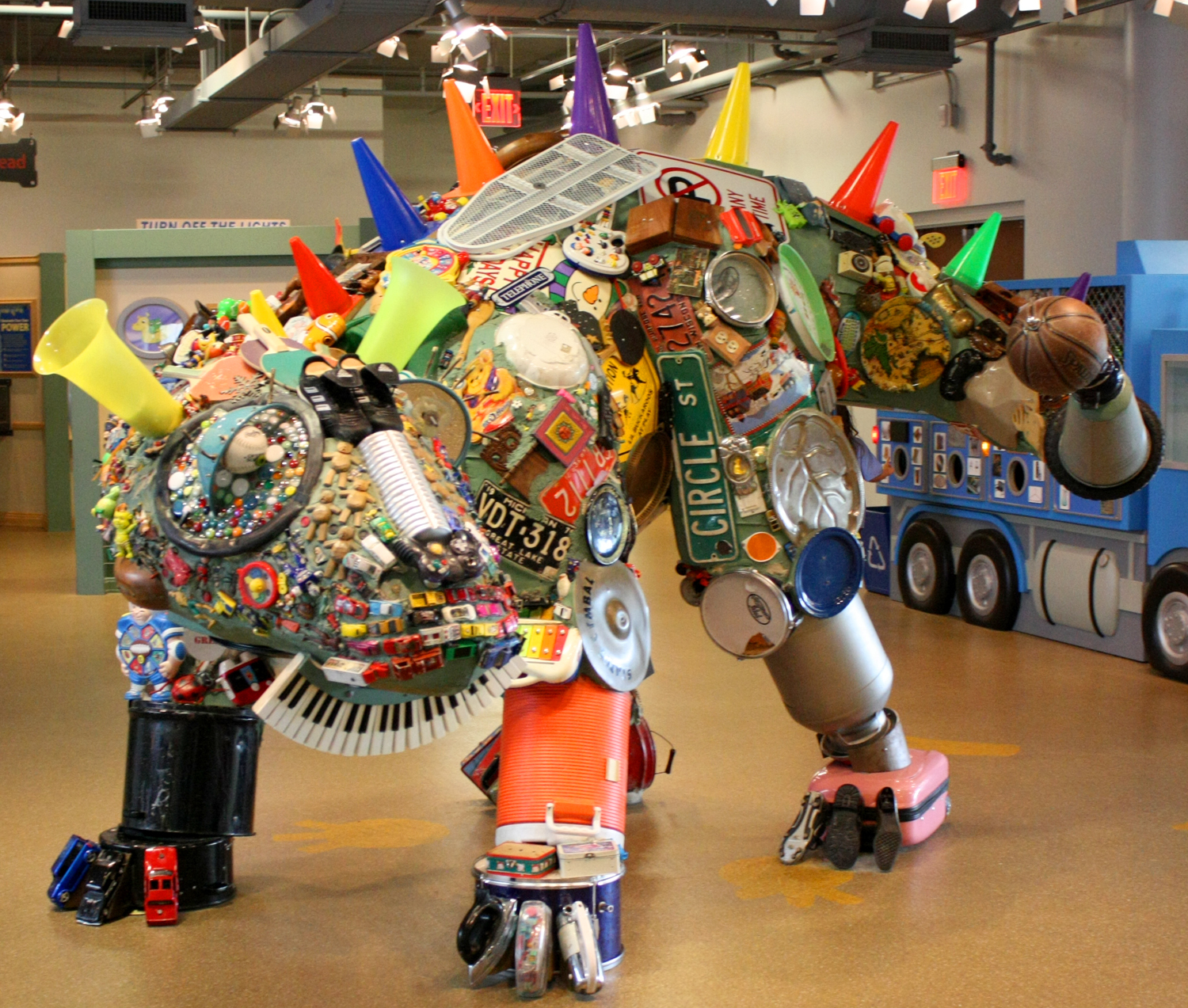 Talkin' Trash in the environmental conservation exhibit.
For Toddlers and Preschoolers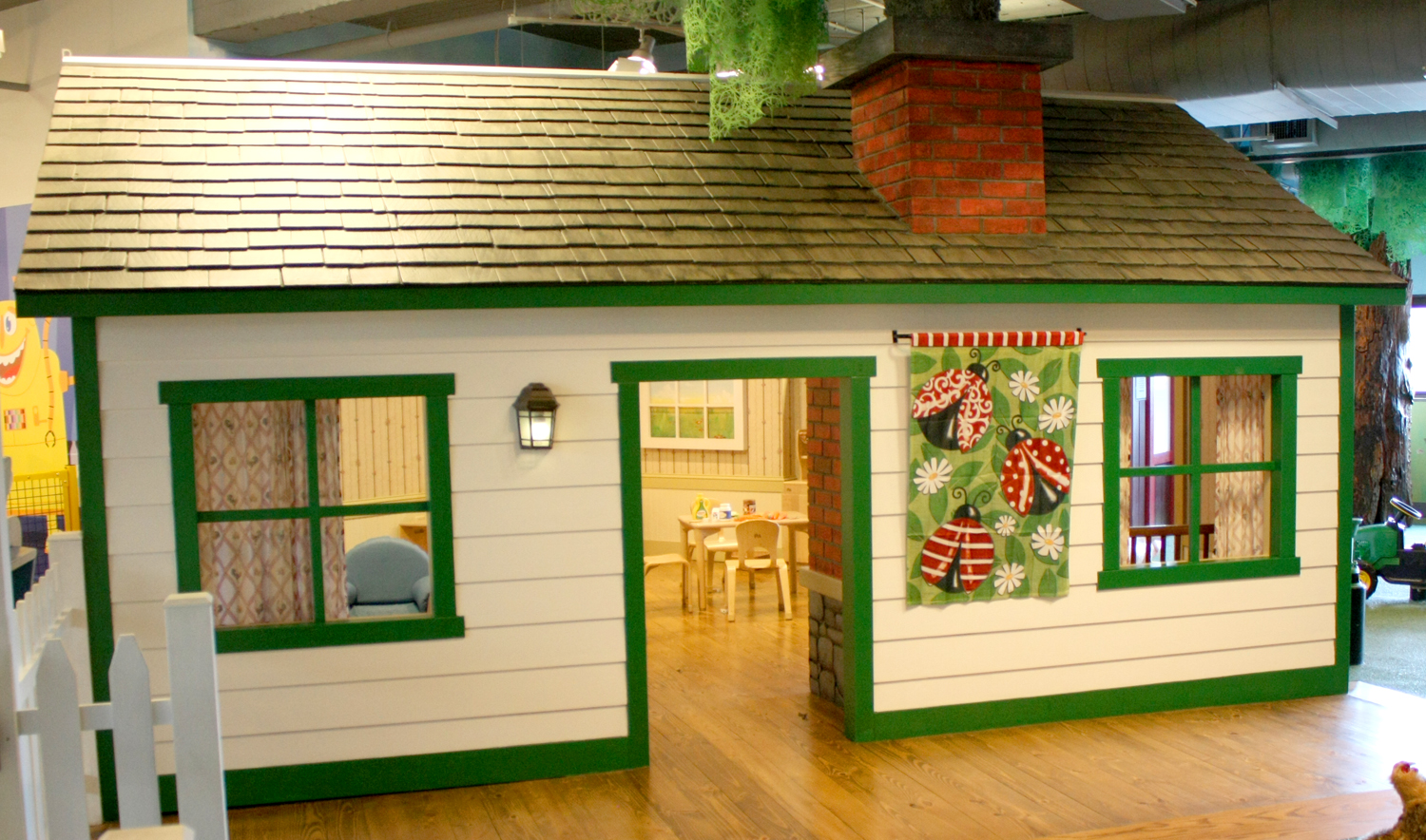 The farmhouse in Grandma Betty's Farm play area designed for little ones ages 0 to 5.  I love scaled-down houses for kids!  I want one in my back yard.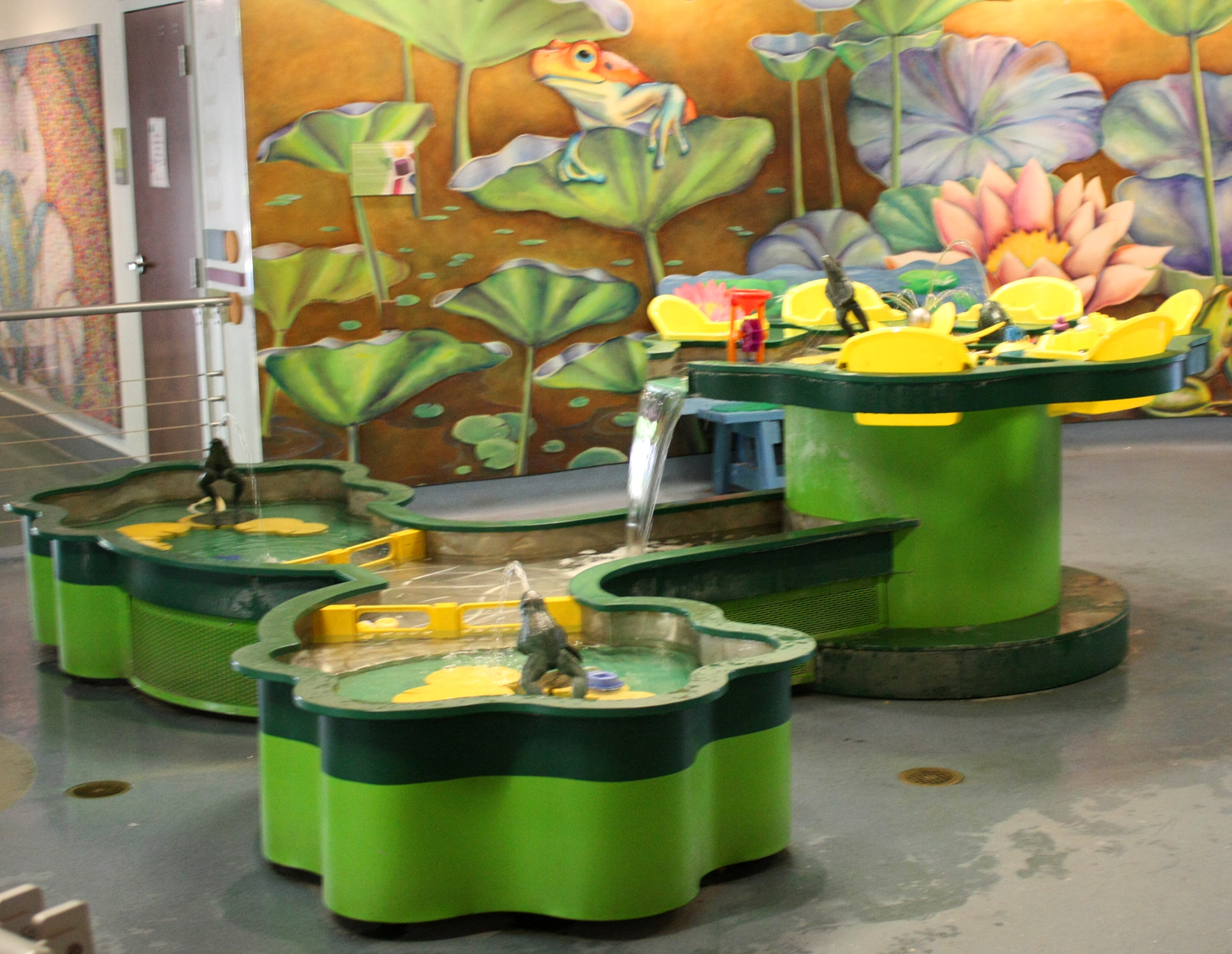 Tiger Lily Pond – a water play area for toddlers.
Outdoor Play
The outdoor play area is fenced in, and a museum representative is on watch at all times.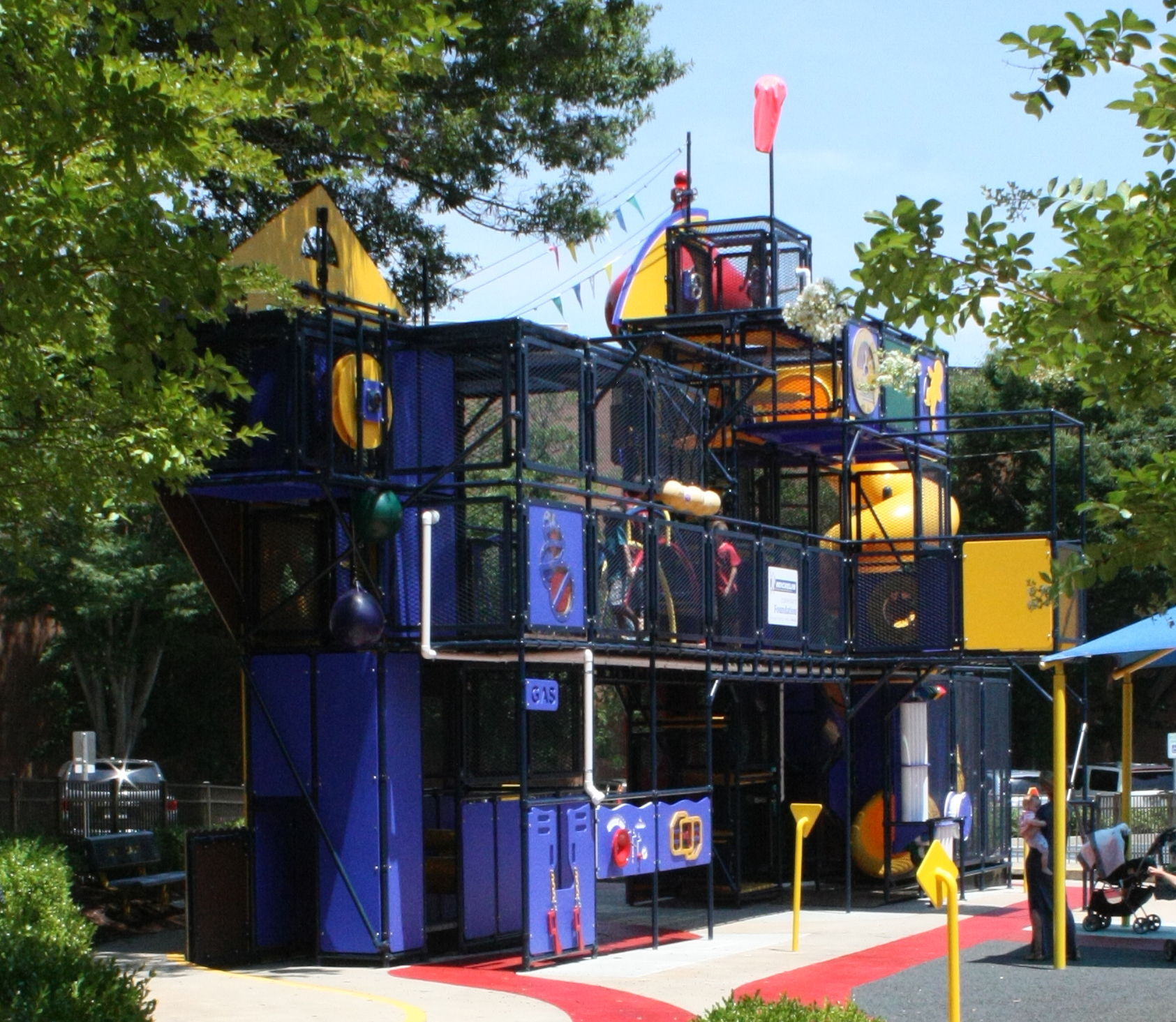 Bib's World – an outdoor play structure.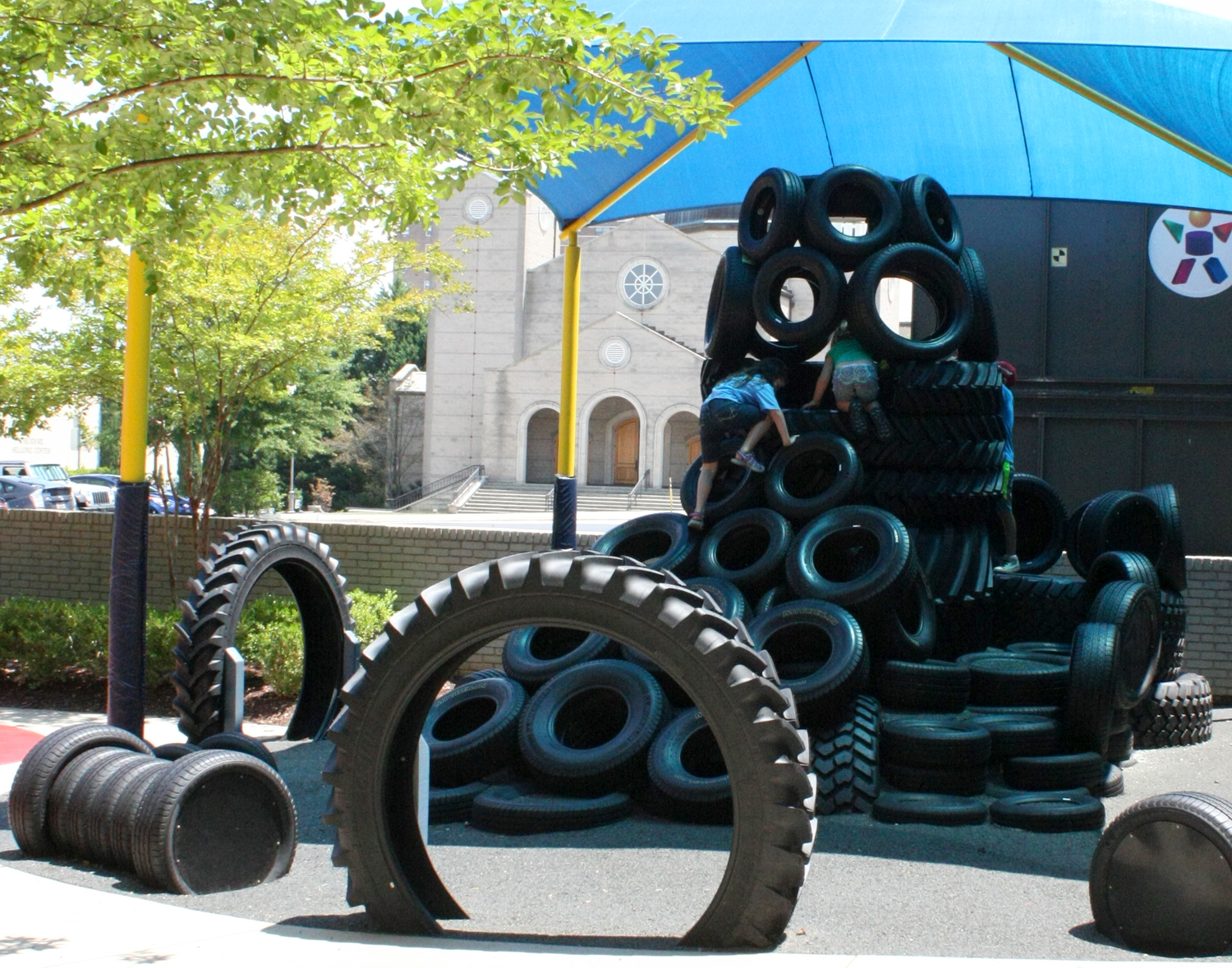 Climb a mountain of tires in the outdoor Bib's World.
---
Text and Images Copyright 2016 Kathryn Depew
Disclosure: I was not compensated for this post.