Six Reasons to Go To Dollywood, Plus Tips to Help You Get the Most Out of Your Visit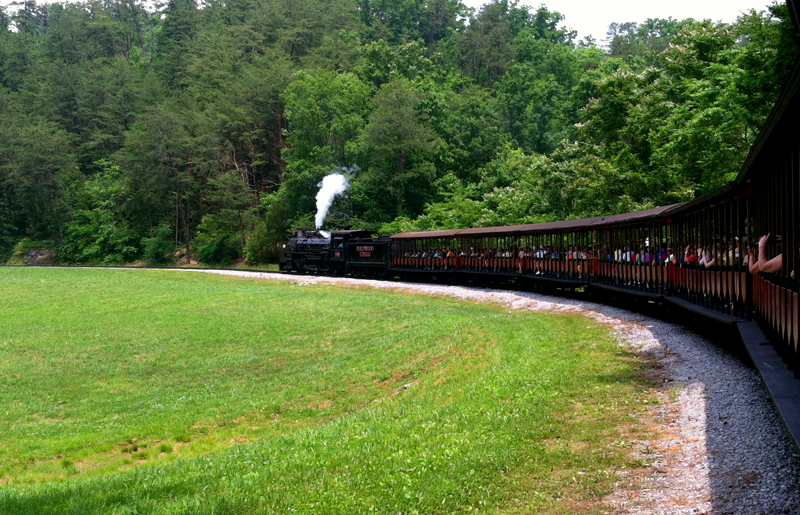 Family-Friendly Fun
Amusement park experiences can vary depending on the park and how old you are: fun for the kids, but not Mommy and Daddy, who have to chase them around!  Or, fun for the whole family – unless you need a stroller or wheelchair. My family has visited Dollywood in Pigeon Forge, Tennessee several times over the last 5 or 6 years, and we've had lots of fun every time.  What impresses me most about this park is the care they take in making sure every guest is made to feel welcome, no matter what their age or ability.
I was raised in California and then moved to Northern Virginia while I was in high school.  Honestly, I really didn't know what to expect from a theme park named Dollywood.  Take it from this transplant to the South: it's worth the visit!  Here are six reasons to consider a vacation to Dollywood this year. (Note: this post relates to the main theme park only – I haven't been to Splash Country yet.)
Disclosure: I was not compensated for this post, nor am I affiliated with Dollywood. I am an affiliate of Amazon
, and will receive a small commission if the Amazon links on this page are used to make a purchase.
1. Family-Friendly Atmosphere. There are plenty of restrooms with baby-changing stations and nursing rooms, and you can request free water from beverage vendors.  Each Dollywood employee I've had contact with has been friendly and helpful.  No alcohol is served or allowed in the park, and smoking is allowed only in designated areas.  Proper dress is also required (see the FAQ page for more details).  It's a beautiful setting, and I felt very safe.
2. Lots of Shade and Places to Rest.  Throughout the park there are numerous benches, picnic tables, and indoor and outdoor covered theaters.  Around every corner there is a place to rest your feet (and maybe eat some ice cream…).  The park was built in the mountains, so there are lots of trees.  Every once in a while you'll walk through some large fans misting cool water through the air!  The shops are also all air-conditioned.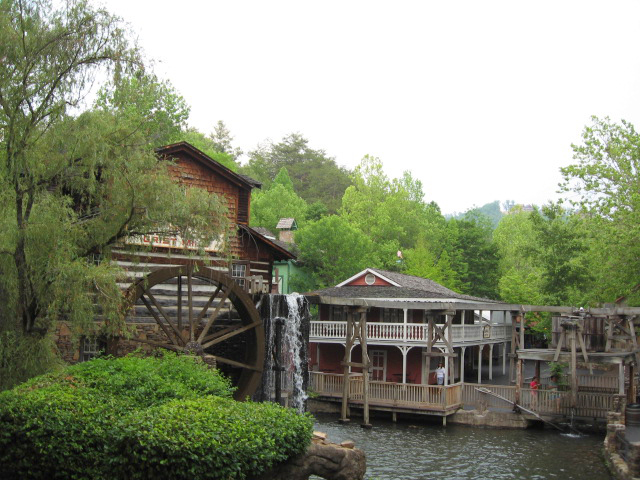 3. Rides and Attractions for Young Children.  Although my daughter isn't tall enough for many of the rides, we still found plenty of fun things to do together as a family.  There are several rides specifically for preschoolers and kindergarteners in the County Fair area – even a mini roller coaster!  She could also go on all of the water rides.  (Although I wouldn't recommend Daredevil Falls for little kids, even if they are tall enough.  I had my leg and arm around her and it still scared me to death!)  There are two spots – in Owens Farm and Firechaser Fun Yard – where there are water jets shooting out the ground and soft things to climb on.  We spent a considerable amount of time (in the shade) watching M run through the water and play with other kids.  We only saw two shows this year – bluegrass music
on the Back Porch Theatre and Wings of America (see my post).  She enjoyed the music, and loved the birds. We also rode the Rockin' Roadway and the Dollywood Express (see video below).
4. Rides and Attractions For Older Kids and Adults.  There are several roller coasters at Dollywood that I have ridden in years past.  They measure up to the ones I've ridden at other, larger theme parks (in other words, just as scary).  River Rampage, Mountain Slidewinder, and the other water rides were also lots of fun (except maybe Daredevil Falls – see #3 above).  Depending on the interests of your children, they may or may not like the musical shows, but they should enjoy Wings of America.  It's fast-paced and features live birds of prey. (Read my post.)
5. Rides and Attractions For Grandparents and the Disabled.  One of the members of our family has difficulty walking long distances, so we rented an ECV (Electric Conveyance Vehicle) when we arrived at Dollywood.  When we rode the Dollywood Express, the kind conductors took us through the Handicapped entrance, and he was able to ride the ECV right up to the train station platform.  He parked it, then walked a few steps to his seat.  I witnessed another wheelchair-bound guest ride the Rockin' Roadway.  Her friend was able to help her out of the little car into her chair, which they were able to pull up right next to the car.  The theaters have easy access for wheelchairs, and you can park strollers and ECVs right outside of many other attractions.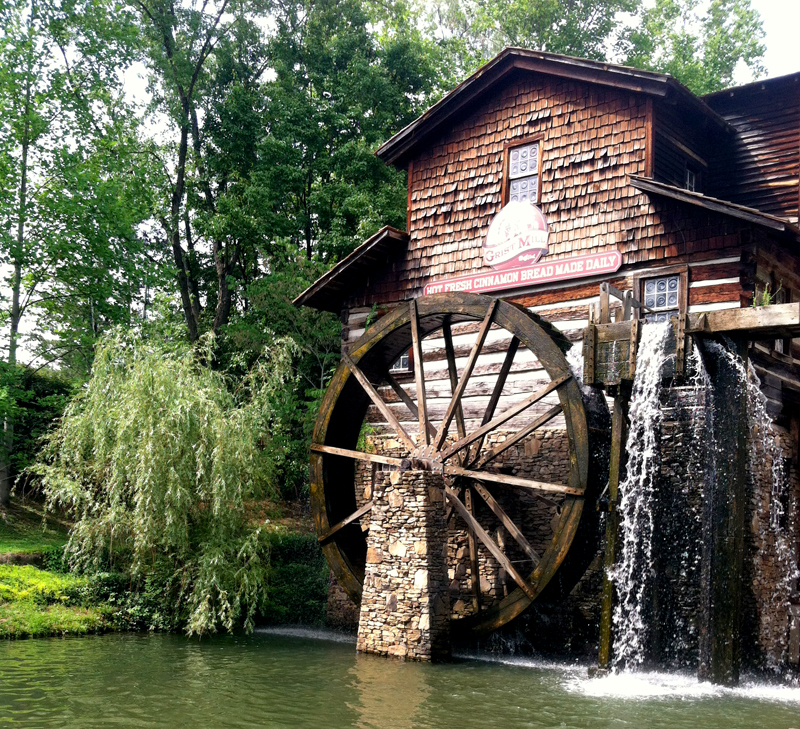 6. History and Tennessee Culture.  Dollywood has done a wonderful job of preserving the culture and history of the Smoky Mountains
.  You can see a replica of Dolly's childhood home, an old one-room schoolhouse complete with furnishings, a grist mill, and more.  Many of the shops carry handcrafted goods.  If you or your kids are at all interested in history or country music, be sure to visit Dolly Parton's museum, Chasing Rainbows. Beautifully done, it exhibits practically everything in her life from her childhood through the present.  There are several historical exhibits with accompanying voice recordings by Dolly talking about her early life working the fields and other time periods of her life.  There is a 1950s-era radio office, tributes to early musical partners, cases full of awards, and many of her fabulous outfits.
We visited during the annual "BBQ and Bluegrass" festival – the musical talent was amazing, and so was the BBQ pork and chicken (it was so good, we bought it twice).  There are other festivals during the year that celebrate local traditions and talent – see the web site for this year's dates.
Tips To Make Your Dollywood Visit Even Better
1. Eat the Cinnamon Bread.  Made fresh daily at the Grist Mill, it costs $5.99 per loaf.  It is worth the calories, carbs, fat grams, or whatever you are counting.  Trust me.  The icing (offered for 75 cents per 2 oz cup) is very good but not necessary.  I overheard one mother say that she was going to make french toast with it the next day.  Oh. My. Goodness.
2. Consider Buying the Insulated Souvenir Cup. The cup costs $14.99 for one cup, and $5.00 for each additional cup bought at the same time.  You get 99-cent refills whenever you like, and they will refill it with water for free.  It does a good job keeping beverages cold, but it does leak if tipped over.  There is no rule against sharing a cup among family members.  Fountain drinks are $3.99 each, so if you plan on buying several during your visit(s), the souvenir cup is worth it, if you don't mind carrying it around.
3. Consider Season Passes and/or Gold Passes. If you are planning to visit more than once per season (late March through early January), consider buying a Season Pass.  A Season Pass costs less than two full-price tickets to the park.  If you aren't sure when you purchase your tickets, just buy a regular ticket.  You can upgrade to a Season Pass on the day you visit, anytime before the park closes.  Also consider a Gold Pass for one of your family members.  A Gold Pass will get you free parking plus 20% off purchases in the park (except for the Souvenir Cup and refills).  Only one of your party needs a Gold Pass for the free parking (normally $10 per day).  The difference between a Season Pass and a Gold Pass is approximately $40 this year.  We visited the park 3 times during our vacation, so we saved $30 in parking.  We also saved approximately $30 in discounts: we rented an ECV, bought a few gifts/souvenirs, ate lunch three times, and bought ice cream and cinnamon bread.  We plan on going back again this fall, but even if we don't, we've gotten our money's worth already!
4. Determine Your Need For a Stroller, Wheelchair, or ECV Rental.  As with any theme park, there is lots of walking and waiting in lines at Dollywood.  Since it was built in the mountains, there are also several hills.  A stroller is a must if you have a child aged three and under.  You can bring your own if you don't mind loading it on the tram for the trip from the parking lot to the front gate (they are very accommodating, so don't be afraid to bring your own).  We hadn't packed a stroller for our trip last year, so we rented one.  I almost wish we did this year – I had to carry M several times because her little legs got tired.   The stroller can be parked outside many attractions if necessary, and it's great to have a place to put all your stuff.  I've already mentioned the ECV we rented – one of our party couldn't have come to the park if not for this option.  Be aware that there is some walking necessary between your car and the tram, and between the tram and the ticket windows.  Once you get inside the park, there is a short walk between the entrance and the Rental Building.  EVC rentals are $36.00 per day (you can get 20% off this price with a Gold Pass), and wheelchairs and strollers cost less.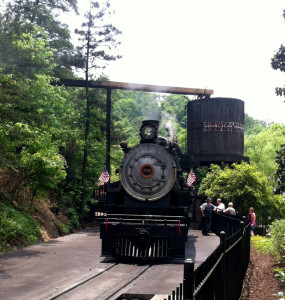 5. See If You Qualify For a Special Offer.  Dollywood offers several Special Offers, including a Military Discount.  Discounted tickets are also available for Groups.
6. Check Out Guest Services Before You Go.  Hint: you can even board your dog!  Visit the Dollywood Guest Services page.
I hope you and your family have a great time!  Have a good tip or fun fact about Dollywood?  Please let me know in a comment below!
---
Disclosure: I was not compensated for this post, nor am I affiliated with Dollywood or the American Eagle Foundation. I am an affiliate of Amazon
, and will receive a small commission if the Amazon links on this page are used to make a purchase.
Text, images and video Copyright 2014 Kathryn Depew.
---
Related Articles