Verse of the Week ~ Psalm 56:11 (Free Printable)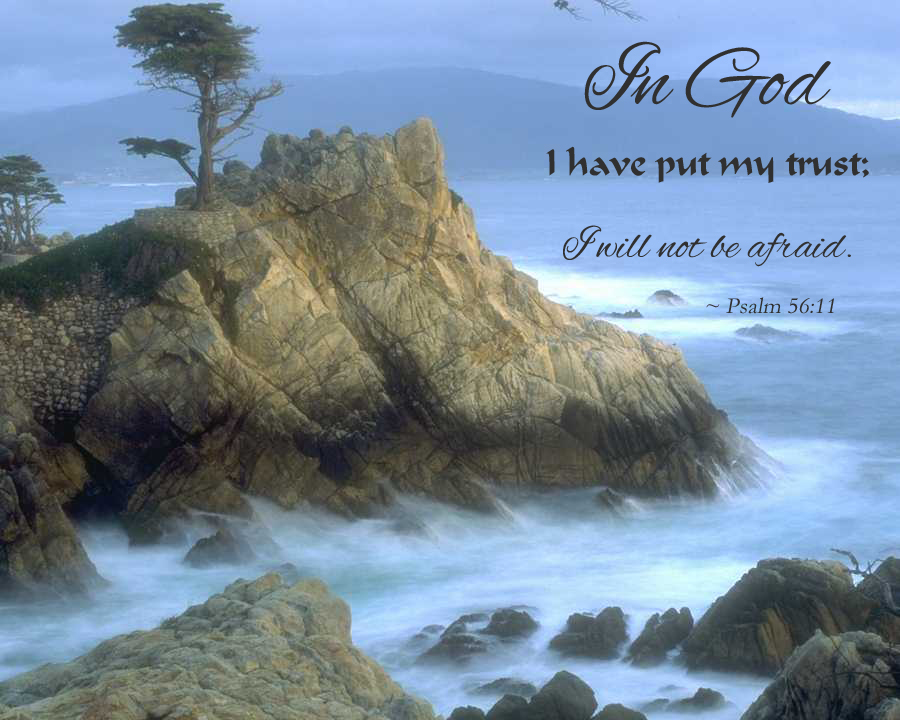 In God I have put my trust; I will not be afraid. What can man do to me?
– Psalm 56:11 (NKJV)
This week's scripture verse printable can be downloaded and saved by right-clicking on the image above and choosing "Save Image As" from the menu.  To print, click on the image above and use your browser's File menu to print. Enjoy!
---
Copyright 2014 Kathryn Depew.  Image from Art Explosion Graphics Software
used by permission.
Related Articles