The getSMART iPad App ~ Realizing Your Full Potential In School and Beyond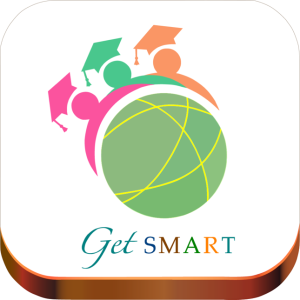 This post was sponsored by The Motivators, Inc.
Created For Students
I am pleased to introduce my readers to an exciting new iPad app that can help motivate and encourage students. GetSMART assists students in creating Specific, Measurable, Achievable, Relevant, and Timely (SMART) goals. Educator Wyne Ince has created this special tool from the principles in his book The Student's Advantage: Your Guide to Getting the Most Out of School and Creating a Fabulous Future!  
---
People with goals succeed because they know where they're going.
– Earl Nightingale
---
Geared toward kids ages 11 through 19, this tool was created to teach students how to reach their full potential using:
A refreshing approach to motivation,
Straight talk about working hard towards success, and
A unique method for researching degrees and careers.
The getSMART app aims to help students not only be organized and cultivate better study habits, but also to give them a more mature and realistic perspective on the value of education.  One of the objectives of the developer is to explain why a good education is so important, so kids can stay motivated from day to day.  Another important purpose is to address the illusion of "not being smart enough" that discourages students.
---
You will learn effective study tips, how education can help you reach your dreams, types of degrees to pursue, various career choices, and much more.
-The Motivators, Inc.
---
About The Developer
Wyne Ince holds a bachelor's degree in computer science from CUNY, and a master's in telecommunication and information management from Polytechnic Institute of New York University (NYU).  Ince overcame his own struggles and obstacles to complete his education and achieve his successes.  His deep interest in educating children led him to write the book The Student's Advantage, create The Student's Advantage
motivational DVD, and develop the getSMART educational app.  He founded the The iUseMyBrain2 Project, an initiative of TheMotivators, Inc., a company which develops educational tools to coach and motivate students.
---
What you get by achieving your goals is not as important as what you become by achieving your goals.
– Henry David Thoreau
---
How To Purchase
The getSMART iPad app is available for download in the iTunes app store. If you do not have an iPad, you can download a web-based version for only $6.00 (current price with discount code.)
Help your student get organized and motivated today! For more information on the GetSmart app or web-based program please visit the getsmarttoday.com. To find out more about and order The Student's Advantage book or DVD please go to themotivators.net.
Disclosure: This post was sponsored by The Motivators, Inc.  I only recommend products and services that I believe will be of benefit to my readers.