The Benefits of Work Experience
As homeschoolers, one of the goals we have is to prepare our children to support themselves the "real world." Following are thoughts from guest author Aaron Hopkins regarding this topic.
A degree is a great asset to have, but it is not the only one you will need to score yourself a job. Work experience provides many benefits such as equipping you with skills that simply cannot be taught in the class room. The skills you learn from work experience placements may be the thing that make you stand out from the other candidates applying for the same role. In this article we will talk you through the many ways that work experience can benefit you and your career.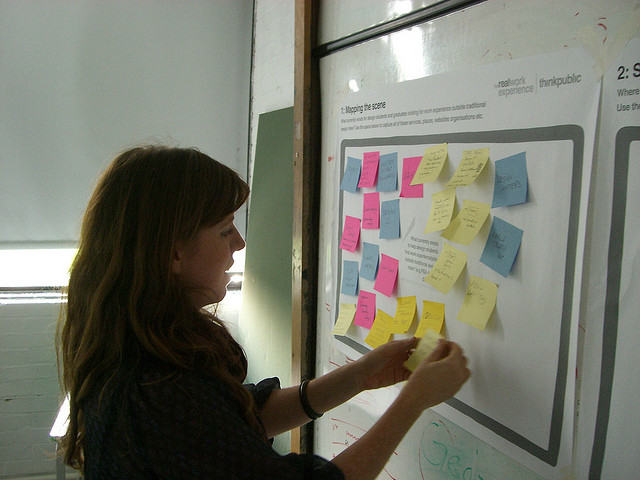 Work experience may be a key requirement of a particular role. For example if you wanted to become a teacher, you will probably need to carry out a teaching assistant placement.
Sought after skills
There are many different skills that employers look for when they are trying to find the right candidate for a job role. Team work, communication and deadline management are three of the most sought after skills along with phone and email etiquette. These are all skills that you can learn from undergoing a work experience placement.
Make yourself stand out from other candidates
Work experience can help you to differentiate yourself from others. This is particularly important when it comes to competing for a job with other candidates who have equally as good qualifications and personal attributes as you. Investing your time in a work experience placement shows employers your willingness to learn and work. It tells them that you are serious about working in a particular industry.
From a work experience placement you will learn what it is like to work in a particular environment. This is something that you can certainly use to your advantage when it comes to enhancing your CV or filling in a job application form. It will also give you something to include in your answers at job interviews. Employers are likely to be impressed if you can tailor your answers to their industry by including relevant examples of work experience.
Road test a job before it becomes your career
We have discussed how work experience can benefit you as an employee, but it can also benefit you personally too. Carrying out a work experience placement gives you the chance to see if a specific job is the right one for you. Whether you are with a company for a week, two weeks a month or longer, you are likely to know if the role in question is for you by the end of the placement. It can either go one of two ways. Work experience may confirm you are making the right career choice or it may help you see that the current path you are on isn't quite for you. The latter should still be seen as a positive and should motivate you to find an alternative career that you will enjoy.
Use your work experience to your advantage in interviews. You should be able to answer most questions asked with examples related to your work experience placement.
From intern to employee
Some internships and work experience placements lead to full time employment. Many students that do a work placement as part of their course end up receiving an offer of employment upon graduating. For many companies, work placements are the first step of their graduate recruitment programmes.
Conclusion
Doing a work experience placement at a company you find interesting will benefit you both as a person and as a job candidate. Not only will it help you build on your personal skills but it will also make you more employable. Most employers will look favourably on candidates with relevant work experience as they are likely to have a greater understanding of what the job involves and how companies in a specific industry operate. If you find that your CV is looking a little bare or that you want to gain experience of working in a particular environment before you begin applying for jobs, then take the initiative and register for a work placement today. It is something that you definitely will not regret!
Tti School provide a language schools for those looking to improve their English language.
Images from flickr.com, used under the Creative Commons license. Image credits: thinkpublic & Leonid Mamchenkov.
---