Adjustable Photography Background Support Kit For Family and Product Photo Shoots ~ A Review

Disclosure: YescomUSA provided me a complimentary background support kit to review.  My opinions are entirely my own and based on personal experience.
Ever since my daughter was born I've been creating makeshift backdrops for photo shoots.  I would use ladders or high-backed chairs and drape a quilt or blanket over them.  It was difficult to keep the fabric from falling off, and lugging ladders and furniture around was not fun!  When YescomUSA approached me for the possibility of a review, I was excited to find their photography background support kits.  They have several sizes and options available, and I settled on the 10'x 8′ size, priced at $69.99.  It arrived on my doorstep safely packaged within a week.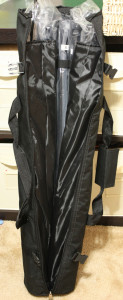 I was pleasantly surprised to find how compact the support kit is, and how well the included carrying bag is designed.  When I first opened the carrying bag, I was admittedly a little intimidated.  After I took a few pictures I set it aside for another day.  This morning was relatively free so I decided I had enough time for this project.  Again, I was surprised – the support kit went up easily.  In fact, my preschooler helped me set it up!  I had to reference a product photo (see below) on the YescomUSA site, but within 15 minutes I had it up for the first time, with a backdrop attached.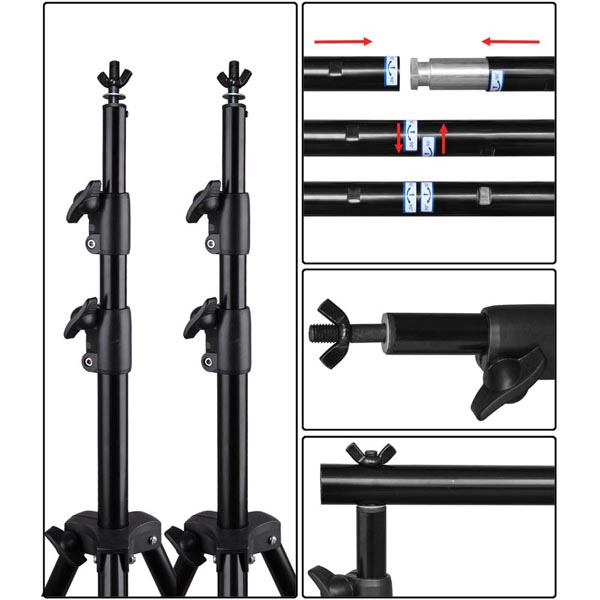 The background support raises and lowers easily.  I used common clamps (not included in this particular kit) to attach my first backdrop, a blanket which has been in my family since the late 1800's.  I quickly found a few other family items for props. This was a great opportunity to not only capture an image of the blanket and family heirlooms, but to test out the support.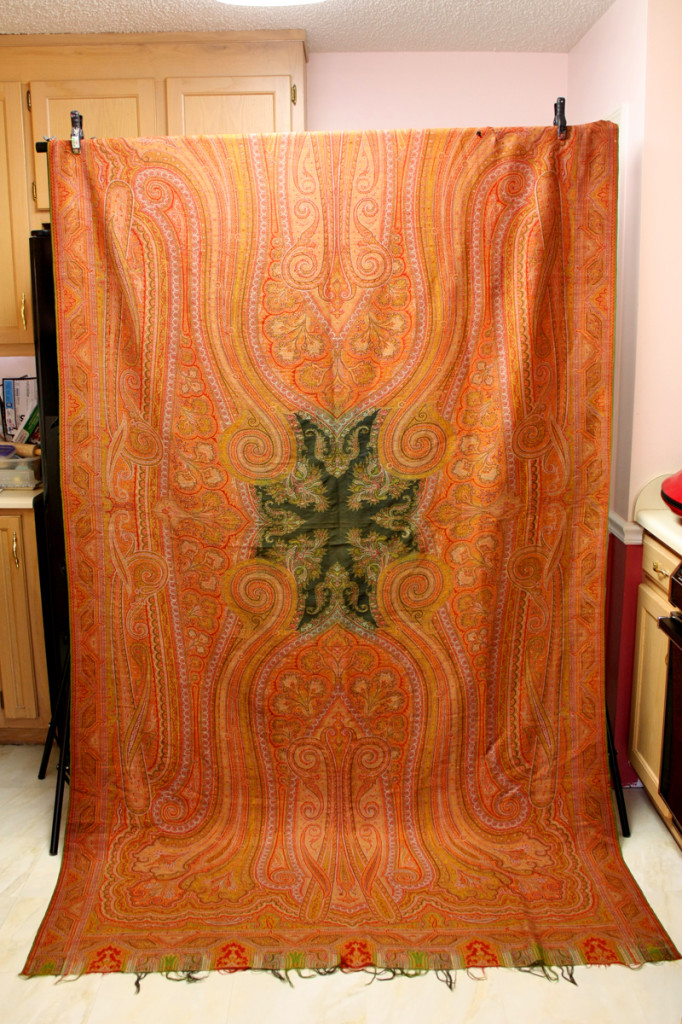 The blanket is very large but of lightweight material, and the support held it without a problem. The bars are made from an aluminum alloy, so they are lightweight but very sturdy.  (Don't let your preschooler pull on the backdrop material too hard, though, it will tip over.)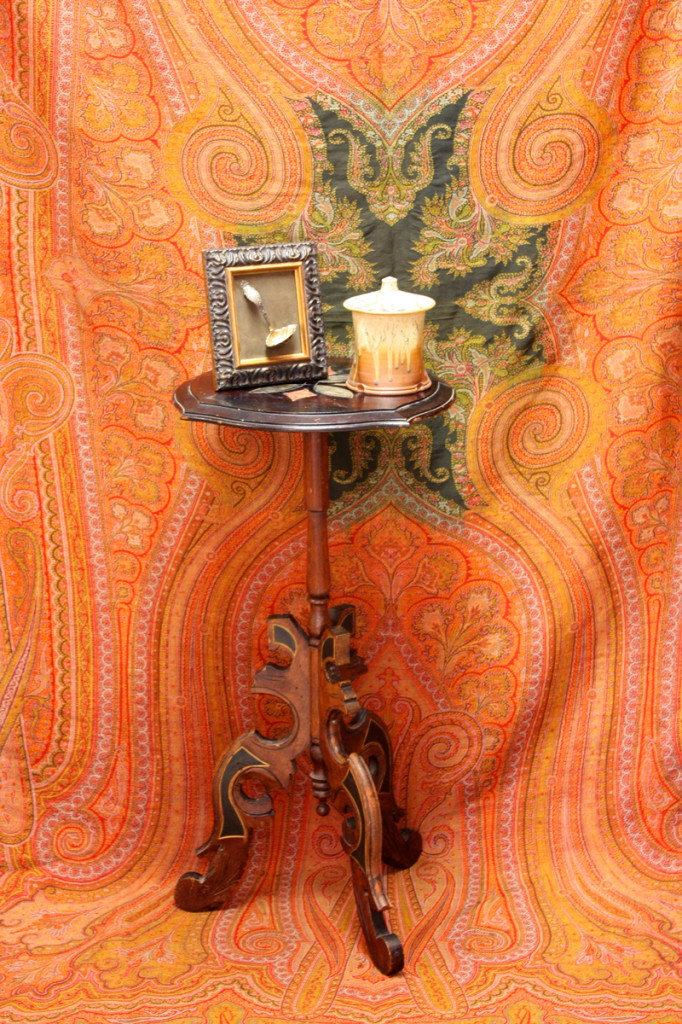 For my second backdrop test I chose a heavier quilt, made by my husband's late grandmother.  It isn't quite as large as the blanket, so I lowered the support simply by loosening two knobs, one on either side, then tightened them up again.  The colorful blocks made a perfect background for photos of my daughter (and her wagon of critters.)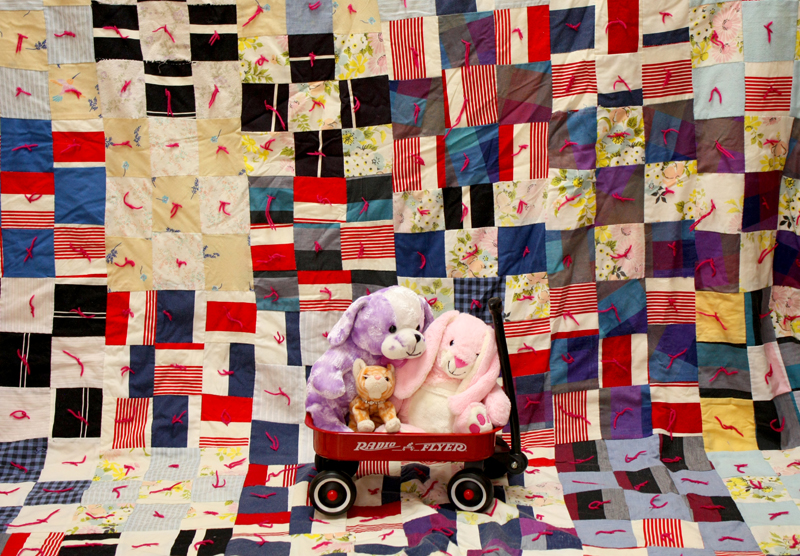 I'm including pictures of the entire support kit in this post, not to show off my not-so-tidy kitchen, but to show how you can turn an ordinary room into a photography studio in less than 15 minutes!  We have daylight bulbs in this room, so the color turns out great.  (Sometimes there is a problem with it being a little too bright, though.)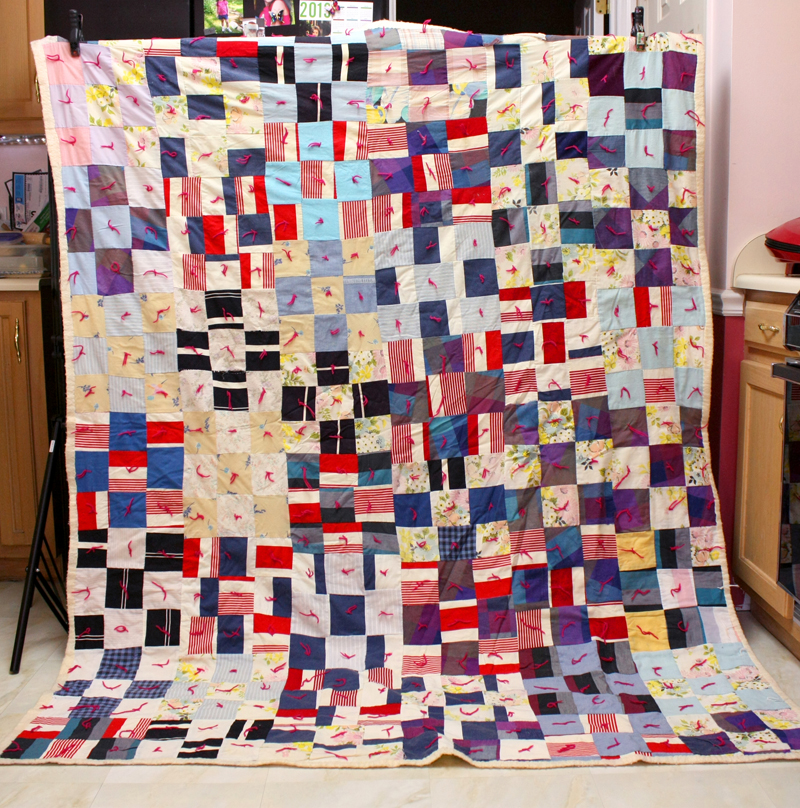 My preschooler offered an additional use – a backdrop for a play!  She pretended that she and her little stuffed animals were putting on a show.  (She also wanted to pretend it was exercise equipment and hang from it, but I don't think it was made for that!)
I am very pleased with this background support kit, it exceeded my expectations!  I believe it is an economical solution for any photographer who needs a portable background support that stores compactly.  I'm really looking forward to trying it in a larger space sometime soon – I only used two of the four upper support bars in my kitchen!  My family is going to get a lot of use out of this product!  If you are looking for more photography tips and ideas, you are welcome check out the photography posts and gallery on my Cotton Ridge Create! blog.
Visit the YescomUSA web site to view more of their background support kits, fabric backdrops, and other photography supplies and equipment.  They also offer many more products for business, home, and garden!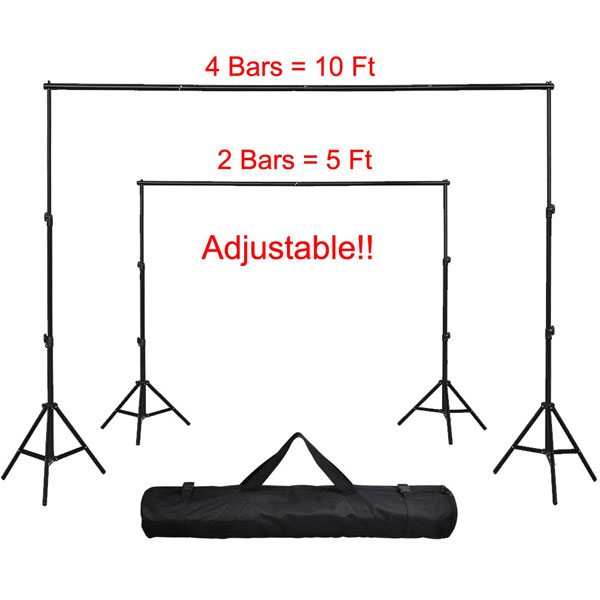 Disclosure: YescomUSA provided me a complimentary background support kit to review.  My opinions are entirely my own and based on personal experience.
---
Text and images Copyright 2013 Kathryn Depew, except for stock photos, courtesy of YesComUSA.
Related Articles