Why Family Dinners Are Still So Important
In the past, the question of families eating together wouldn't even be an issue, as it would simply be a given. However, in the modern society less and less families eat meals together.  During the day each member of the family may be out doing different activities and mixing with different people. Even when they come home many people sit in front of the TV, computer or are equally anti-social on games or mobile phones.
This is why it is so important that everyone comes home for a family dinner. In this article, Guest author Aaron Hopkins offers a variety of advantages to eating together.
Efficient
One of the first reasons that eating together as a family is so important is that it is very efficient. If you don't eat together as a family, everyone will be cooking meals at different times, and this will use up lots of energy. Being as eco-friendly as possible is very important, and only having to cook one meal for everyone is an easy way to save energy and go green.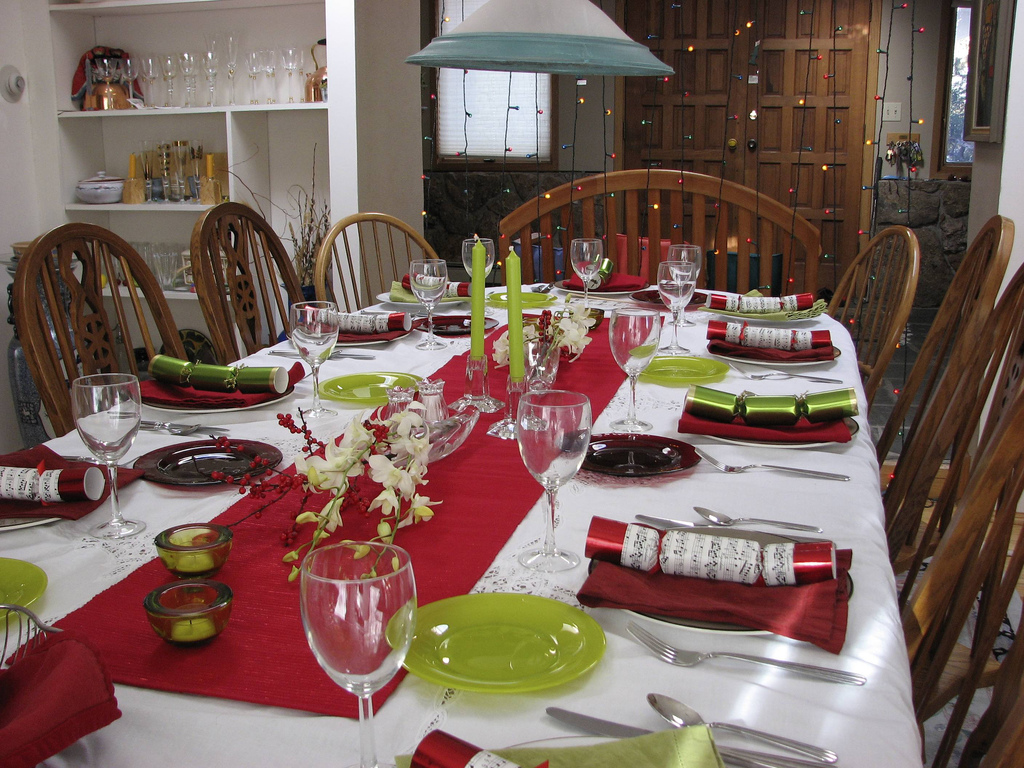 Having dinner as family is an important bonding experience.
Eating a meal together is also very financially efficient. You won't have to buy lots of different food to cater for everyone's needs; you can simply buy exactly what you need for one meal, and you will have less waste. You could also save money on energy bills. As mentioned above, only cooking once for everyone cuts down the energy used, and as a result, this can cut down your energy bills.
One reason many families do not eat together is due to a lack of space in their homes or not having dining room at all, a possible solution to this is using a folding table of some kind that can be put up for meal times then stored away.
Healthy
Eating a meal together as a family means that you can keep an eye on exactly what everyone is eating, and make sure your family has a healthy diet. This is very beneficial as it could reduce obesity and help your family stay as fit as possible.
This also means that you can encourage your family to try new foods, and even introduce foods from overseas. This helps introduce culture and makes the eating experience a lot more interesting, so your family is more likely to look forward to eating together.
Closer Relationships
One of the primary reasons that eating together as a family is still so important is because it keeps everyone close. Meals are a great social activity and this helps keep the communication open, easy and free within the family, which is very important.
When there is good communication within a family there is less likely to be a stressful environment in the house, which is fantastic. As a parent you are a lot more likely to hear about your child's issues and problems when there is good communication, and eating a meal together as a family is very important for this reason.
Manners
Family mealtime is the perfect opportunity to teach your children appropriate manners and mealtime etiquette. Although you might not be as bothered within your home, when your children visit other people you don't want them to be rude or inconsiderate.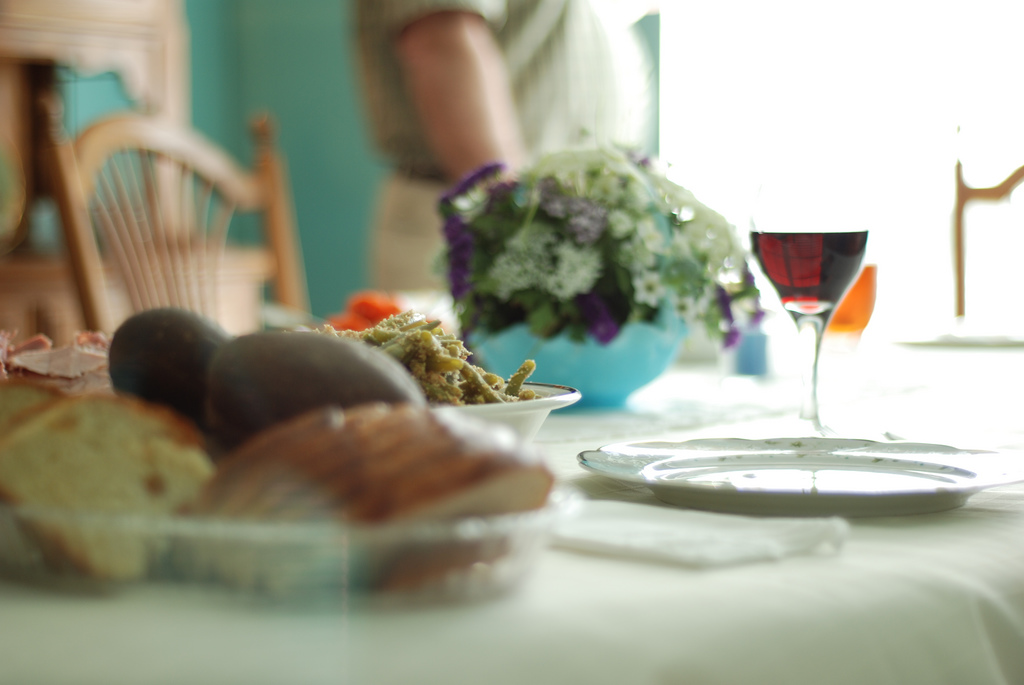 In the busy lives that most of us live dinner time can be a chance to catch up with our family.
It is also a great place to learn social skills that are essential for life now, and in the future. Studies have shown that skills and habits people pick up as a child are more likely to stick with them throughout life, and these social skills and manners are very advantageous.
Conclusion
Although you may not realize it, there are many benefits to eating a meal together as a family. A way to eat more healthily, stay in touch and become more environmentally friendly, eating meals together is an important part of family life.
A further study has been conducted by Solutions For Your Life and further evaluates the importance of families being together at meal times.
Images from flickr.com used under the Creative Commons license. Image credits: sebrenner and szapucki.
Related Articles