Don't Quit Now! Keep Your Kid Motivated for Music Lessons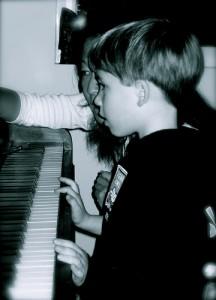 Few things are more frustrating than investing your time and money in an instrument and lessons for your child only to hear weeks later that they've changed their mind and don't want to continue. Although you're frustrated and you want your kid to get the many advantages that music lessons have to offer, you also don't want to turn your home into a battleground. What's a parent to do? If your child tells you that they don't want to continue with music lessons or if you sense that their motivation is slipping, you can take action. Read on to find out what you can do to keep your kid committed to learning music!
Ask Why, and Really Listen
The most important thing you can do is really listen to what's happening in your child's life that is making them want to quit…Read More at TakeLessons.com.
---
TakeLessons Creative Community
Image from flickr.com.  Credit: CProppe
Related Articles