5 Myths Associated With Homeschooling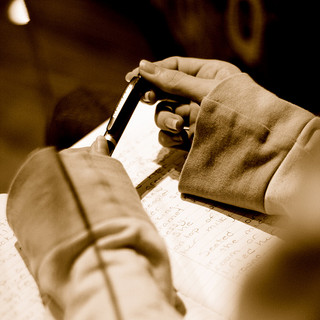 Are you thinking about homeschooling?  Here are a few myths debunked, from guest author J.P.
Homeschooling has been chosen by many parents for the last few decades as an alternative for sending their child to public or private schools. There are many reasons why a parent may want to homeschool their child, such as more one-on-one help, a focus on particular studies, and being able to reach academic goals sooner. However, there are naysayers when it comes to homeschooling.
What Are People Saying About Homeschooling?
Myth 1:
Your child won't get into college.
Truth of the Matter:
This could not be further from the truth. With today's modern technology and digital advances, your child has a better chance of getting into college because they have been taught through more intense methods than public schools can offer. When your child applies for college, he or she will be required to take entrance exams. These exams will determine whether your child is qualified to attend the chosen college, regardless of their homeschooling background.
Myth 2:
Your child will not have any friends.
Truth of the Matter:
If you want your child to participate in social activities, homeschooling them does not count them out. The parks and recreation department of every city provides activities to draw the community children together. Do some research to find out what is available in your area. You can also search online and locally for homeschool support groups. Homeschooling parents have been gathering for social events since the practice became more popular.
Myth 3:
Nobody is doing it.
Truth of the Matter:
In the last few decades of escalating violence in schools, a great deal of parents decided to pull their children from public school and teach them in the safety of their own home. Other parents seek to teach their child on a more concentrated basis, feeling that the school system is overworked, underpaid, and that many teachers are bitter in their positions. Homeschooling is much more popular than it used to be.
Myth 4:
You are not qualified.
Truth of the Matter:
If you do not think you are qualified to handle homeschooling your child, you can choose an online school simulator to do the work for you. You can find books, classes, lectures, and more involving K-12 education. Tutors are available for homeschooled children, as well, helping them to fully develop their academic skills in areas that may be troubling them. These courses are not expensive but can run up to several hundred dollars.
Myth 5:
Your child will not learn what he/she needs to learn.
Truth of the Matter:
By homeschooling, a parent has complete control over what lessons and moral values are instilled in the child. You will be able to choose the proper courses for your child and help them in areas where they may not have a lot of skill. For instance, if your child goes to public school and does not understand the math problems, the teacher will instruct the child to try harder. If a child is homeschooled, he or she can work one-on-one with someone knowledgeable to help them pass their test. In other words, as a parent, you will give your child the lessons they need to pass their grades.
NeverCheat.com is a professional writing service aimed at creating unique content for business and personal websites and blogs. Follow us on Twitter.
Image from flickr.com, credit: smoorenburg.
---
Related Articles