How To Connect With Your Child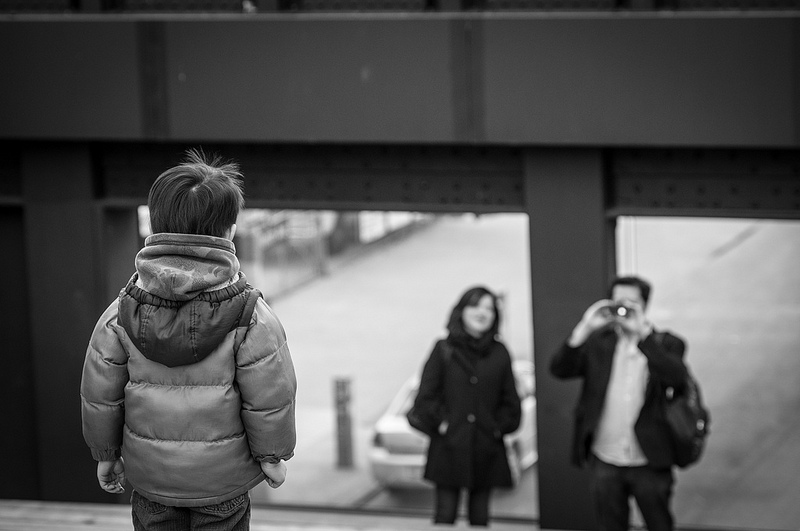 Guest author Trudy is a teacher at The Growing Tree Academy.
Parenting can be difficult, but you can make it easier by building a good relationship with your child. While you may spend a lot of time around your child and tell him frequently that you love him, this does not mean that you have connected with him on an emotional level. Once you build and maintain a connection with him, you will find that you need to discipline him less often and that he is happier and more successful. Here are a few tips that will help you to build an emotional connection with your child so that you can both benefit even more from the relationship.
Talk Frequently
In order for you to connect with your child on an emotional level, you need to spend time talking to him. Dinnertime is an excellent opportunity for family members to learn more about each other and how they spend their time during the day. Ask your child about the good and bad things that he experienced that day at school, and then share the things that happened to you. If your schedules don't allow you to eat dinner together, then talk to him as soon as you get home from work or while you are riding together in the car. You may be surprised at how much you learn about your child and how satisfying a simple conversation with him can be.
Read Together
Reading is an important skill, but it can be even more powerful when you and your child do it together. If possible, read with your child every day, and be sure to include a variety of books. As you spend time reading books with your child, he will develop listening and literacy skills that will help him in school. He will also learn to use his imagination as he pictures the stories as you read them aloud, and the stories may open up conversations about what you reading. By setting aside this time to spend with your child, he will learn that he is an important part of your life and that you look forward to spending time with him.
Play Together
While there is a time for you to be the parent and the adult, there is also a time for you to just sit back and play with your child. Set aside some time once a week to have fun with your child and the other members of your family. You can play board games, build a snowman, have races in the backyard or take a trip to the park. Choose activities that are on your child's level, and be sure to just relax and enjoy your time together.
Hug Your Child
In order to fully connect with your child, you need to show your affection by hugging and snuggling with him. This physical touch will provide him with comfort and security, and your demonstration of affection may improve his mood and boost his confidence. As your child gets older, he will resist your hugs and kisses, but you can still ruffle his hair, pat his arm or wink at him to reinforce your emotional connection.
If busy schedules and the use of technology are keeping you from connecting with your child, don't despair. These simple tips will help you establish an emotional bond that will help your child be happier and healthier as he goes through life.
Guest author Trudy is a teacher. Her classroom at The Growing Tree Academy is a nurturing environment where children learn the skills they need to succeed in school.
Image from Flickr.com, used under the Creative Commons license.  Image Credit: dbbent.
---
Related Articles