Limiting Distractions in a Homeschool Classroom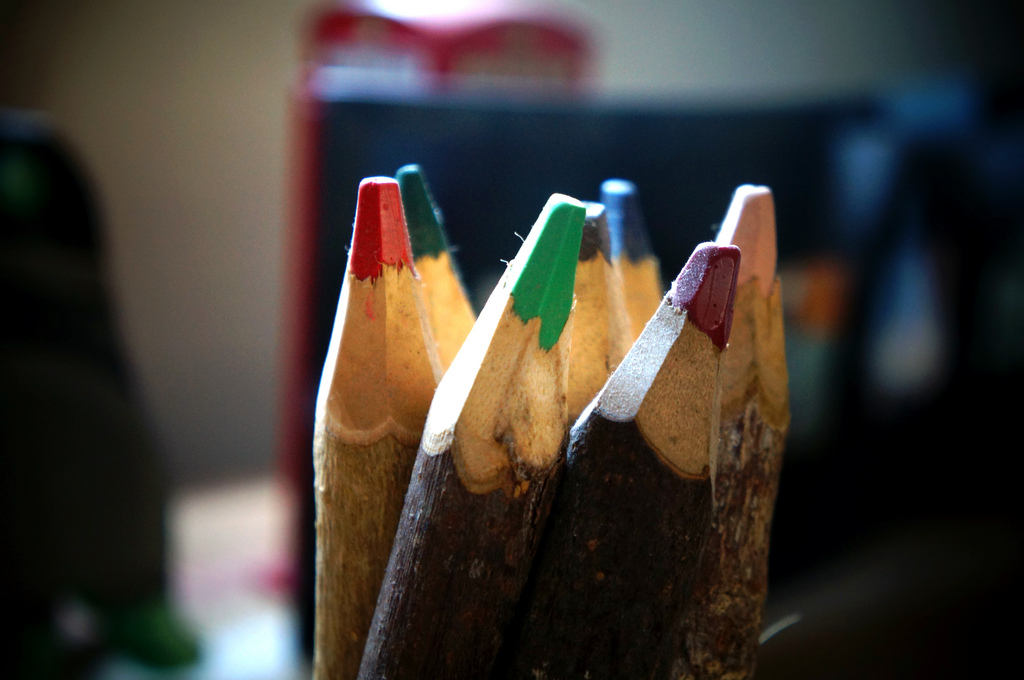 Guest author Katie F. has several great suggestions for your homeschool classroom.  If you school mainly at home, teach classes through a co-op, or even if you have a pretty relaxed homeschooling routine, this article should be very helpful! Katie writes on behalf of calvertschool.org.
It's no secret that most kids can be pretty easily distracted—especially during school hours! While small distractions throughout the day aren't an issue, too many distractions can seriously disrupt a child's learning potential. Use the following simple tips to help minimize distractions in your homeschool classroom:
Provide adequate breaks.
It's completely unrealistic to expect kids to sit still for eight hours a day, which is why scheduling adequate breaks is so important. In addition to breaks for lunch and outdoor time, schedule regular five to ten minute breaks throughout the day for snack and bathroom breaks. Don't let them run too long, though, or kids will be likely to lose focus.
Work with your kids' schedules.
You're probably well-aware that tired or hungry kids aren't typically the most focused. Work with your kids' schedules to best provided them with a focused environment; if one child is an early riser, start reviewing material with him or her to avoid wasting valuable learning time. Set a homeschool schedule that works for your family.
Establish clear classroom rules.
Set clear classroom rules early in the school year and stick to them to keep your classroom focused and under control. These rules can include raising hands instead of calling out when students have questions or taking turns for bathroom breaks; use your best judgment to decide what rules work best for your kids.
Keep school time separate from social time.
To keep school days feeling like school days, avoid scheduling appointments, errands or visitors during school hours. It can also be a good idea to make friends, neighbors and relatives aware of good and bad visiting times to avoid unexpected surprises. Lots of interruptions during the school day can make it way too easy for kids to get distracted and lose focus on their work.
Stick to consistent routines.
Establish a few consistent routines in your daily schedule that your kids can come to expect. Having an hour by hour schedule isn't for everyone, but incorporating certain routines such as the pledge of allegiance or study break time will help keep children on track during the day. Feel free to change your schedule to fit the day's needs, but don't approach a day with zero plans.
Don't let technology interrupt your day.
Technology can be one of the biggest causes of classroom distractions; since it's pretty much everywhere, it can be tough to avoid. To minimize technological distractions, turn off cell phones, tablets and computers if you're not using them for educational purposes. If you can't go an entire school day without your phone or need it for emergencies, at least keep it in vibrate or silent mode.
The fewer distractions in the classroom, the more your child will be able to learn. If you have other tips for minimizing homeschool classroom distractions throughout the day, please share them below!
This is a guest post by Katie F. on behalf of Calvert. For information on online homeschooling and more, visit www.calvertschool.org.
Images from flickr.com used under the Creative Commons license. Credits: Colored Pencils by Rafael Souza, Clock by Earls37a.
---
Related articles