Outdoor Entertaining ~ Pest Free! Find Out How From One Kings Lane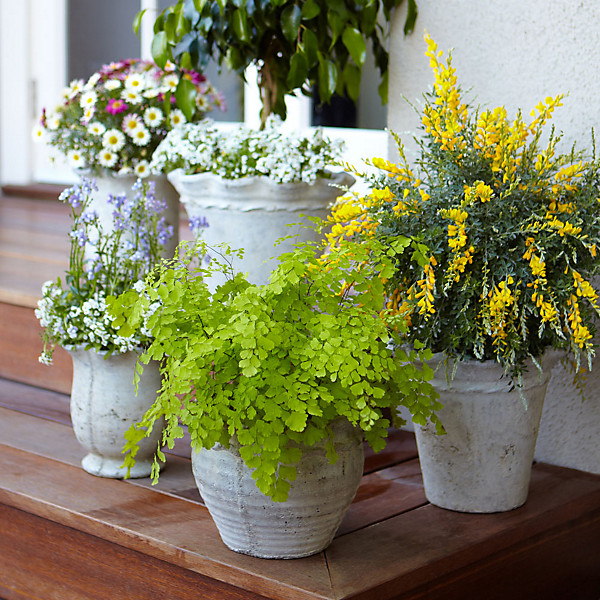 Outdoor entertaining is one of the great joys of spring and summer. Until, of course, the bugs invade. (Personally, I am a mosquito magnet!)  In place of spray and pesticides, try a cluster of mosquito-repelling potted plants. Grouped together near a seating area on your deck or patio, they make a pretty and lush addition to your outdoor landscape while also protecting you and your guests.
Check out the article from One Kings Lane – Easy Update: Mosquito-Repelling Potagerie – for more information about how a trio of lush potted plants (such as the ones shown in the One Kings Lane's photo above) will have you saying good-bye to bug spray!
Disclosure: I am an affiliate of One Kings Lane and will receive a small commission if the links above are used to make a purchase. Nevertheless, my opinions are 100% my own and may differ from yours.