Fun & Educational In Tennessee: Oak Ridge Children's Museum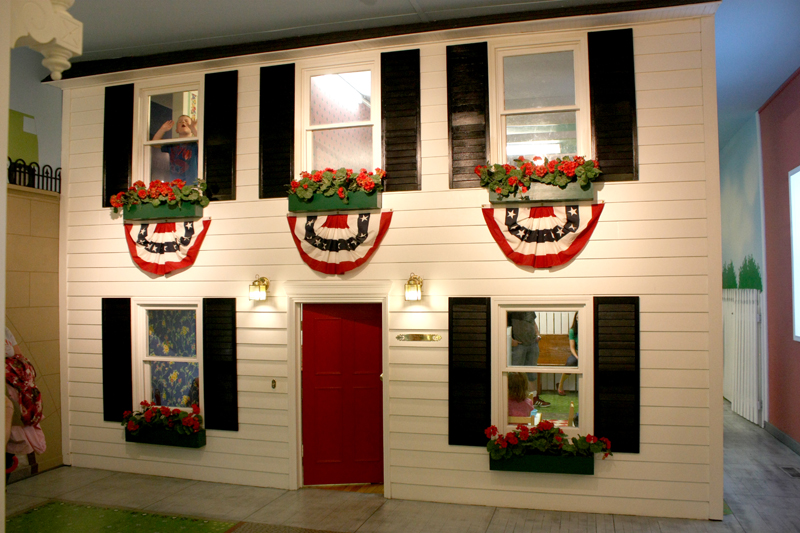 Hands-On Learning & Play
If you are traveling on I-40/I-75 near Knoxville, Tennessee, consider a side trip to the Oak Ridge Children's Museum!  From exit 376 it is about 13 miles to the museum – about 25 to 35 minutes (click here for directions).  We hadn't planned ahead, but found it on our GPS when looking for somewhere to stop along our route.  Our little preschooler had a great time – the museum has many rooms and activities for children her age – including the child-sized dollhouse pictured above!  Note the child looking out of the upper story window to get an idea of the scale.
The museum's exhibits and hands-on activities are geared towards kids ages three and up, and the admission prices are very reasonable.  At the time of this post, adult admission is $7.00, children 3 and up are $5.00, and children under 3 are free.
Educational Opportunities
Oak Ridge Children's Museum offers classes and tours for both homeschoolers and school groups.  When we went on our self-guided tour, we found international exhibits, historical exhibits (including furnished log cabins), model trains, a puppet theater, a rainforest, and many more hands-on areas to play and learn.  One of the most fascinating exhibits was the Ed Westcott Photography Exhibit, which includes historical props from the 1940's and a history of the Oak Ridge area's involvement in World War II.  Visit their web site for a full list of exhibits and a museum map.
The only Children's Museum located in the Knoxville-Oak Ridge region, it is a dynamic cultural center that features innovative exhibitions, programs and workshops for all ages. Science, art and history are emphasized in hands-on learning opportunities that encourage young people to understand their cultural heritage, environment and the world around them. Educators are encouraged to utilize the Museum's numerous resources -over 20,000 objects, archival holdings, audio/video tapes, books and magazines. – From the museum's web site.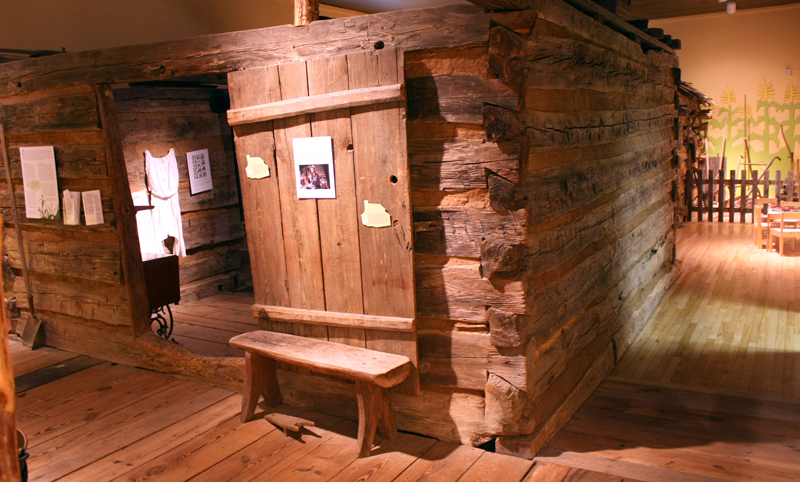 The museum was started in 1973 as a Girl Scout project, and was moved into an elementary school the next year.  It was a little like going back in time to my old elementary school!  If you live in or near Oak Ridge, you may want to take advantage of their many classes, camps, and other events.  You can even schedule your child's birthday party there!
Our trip to the museum was definitely worth the detour from our route and the time we spent there.  We plan to go back as soon as we can!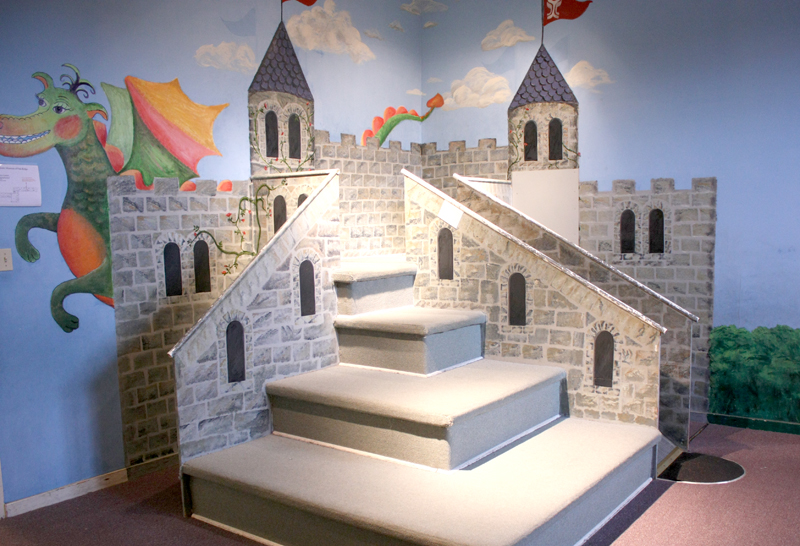 Disclosure: I was not compensated for this post.  All opinions are my own and may differ from yours.  Cotton Ridge Homeschool is not affiliated in any way with the Oak Ridge Children's Museum.
---
Copyright 2013 Kathryn Depew
Related Articles