Homeschooling 101: How To Keep Student Records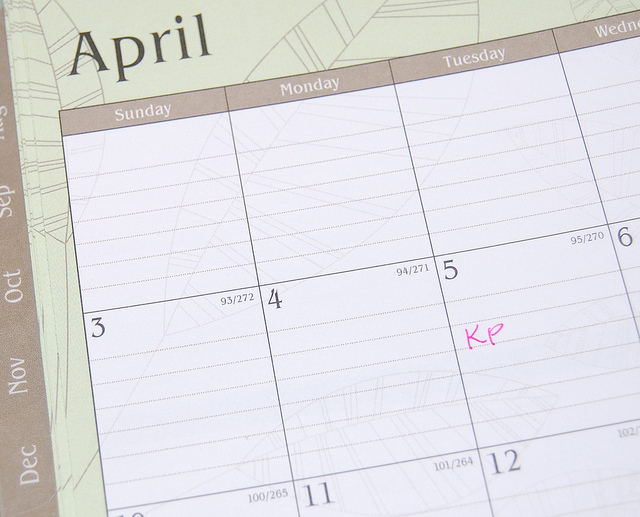 Guest author Becki Badua has some great recommendations on record-keeping for homeschoolers.
Homeschooling allows you the opportunity to provide individualized attention and personalized lesson plans for your children. However, it also requires of you a certain level of organization. Record keeping is an aspect of homeschooling that many teachers leave on the back burner until it is time to submit progress reports to a state agency, create high school transcripts for college applications, or referring back to past performance to identify what works and what doesn't. Fortunately, there are some simple and easy ways to maintain records in a way that will help you become a better teacher and encourage your pupils to do their best. Here are some suggestions for how to keep student records:
Maintain a calendar
On this calendar, write down everything homeschool-related, including daily lessons, field trips, workshops, physical education activities (trips to the park or soccer league matches, for example), music lessons, and books you are reading. For easy reference, consider using different colored highlighters to differentiate between categories. Come reporting time, your calendar should contain all of the information you need to make a detailed outline of your homeschooling activities.
Student portfolios
When your homeschooled children get old enough to consider applying to college, it will be helpful for them to have portfolios in which to display all of their impressive hard work. If a particular project is too large for the portfolio (a winning science fair project, for example), then take pictures of it and do a write-up for the portfolio.
Share your work
Part of the academic experience is learning how to report. Reporting is an integral part of language studies, science lab, and any discipline that requires an expression of aptitude through writing. A great way to encourage your homeschooled children to develop these skills, and keep records in the process, is to share your work via a blog. For example, if your homeschool curriculum involves completing one science lab per week, you can devote a blog to that ongoing project. Have your children write up their lab reports, take pictures, and publish everything to the blog. Not only is this a very effective record keeping method, but it also invites other homeschoolers from all over the globe to offer commentary, which is real encouragement. You can get creative with the sharing idea, having your homeschoolers create instructional videos for Youtube, or write essays for social media.
As you can see, there are some great, creative ways to keep homeschooling records. Not only is record keeping an integral part of homeschool organization, but it is also a wonderful way to keep your pupils inspired.
About the Author: Becki Badua has homeschooled her youngest child since the age of 5 but has hired a tutor for math skills. You can find tutors here whether your child is homeschooled or not. Early intervention is key!
Image source: cathyse97 on flickr, used under the Creative Commons license.
---
Related articles