Three Creative Ways To Preserve Your Kids' Artwork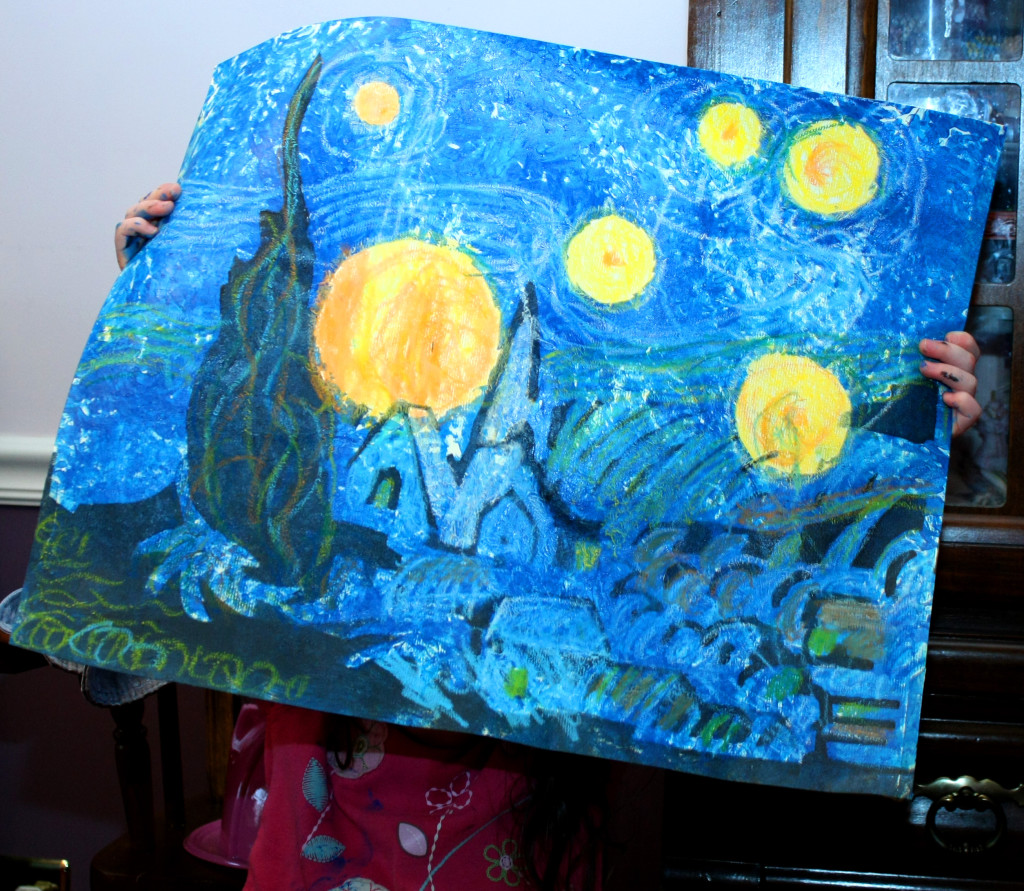 Guest author Martha Stepson is a mom of 6 children and an occasional blogger. She enjoys writing about family activities and art.
Kids do the best artwork, don't they? Give them a piece of paper, crayons, paint or or a pencil and they'll come up with a masterpiece that will make Picasso and Dali tremble. No matter the subject, whether it's drawing the family in stick figures, painting a row of flowers or just expressing how they feel, their boundless energy and creativity inspires and delights us.
Sadly, many of these drawings and painting get tacked on the family refrigerator where they can get torn or damaged, and a lot of them end up being thrown away. Whether your budding Picasso or van Gogh is two or ten, you'll want to preserve their artwork and display it proudly. Here's three great ways to do it.
Photo Books
Photo books are the best way to preserve the greatest number of artworks in one place. There's no limit to the number of paintings and drawings you can bind together. With colors that won't fade and covers to protect them, a book will keep memories safe and vibrant for a generation. There's also a wide variety of ways to divide chapters by your child's age, subject or type of artwork. You can even caption each one, and at any level of detail you wish, keeping a book of memories that will last for a lifetime of enjoyment.
Canvas Prints
Canvas prints are an excellent way to display a very special drawing or painting. Through a simple process of transferring an image of the artwork to canvas, you'll suddenly see details, colors, texture and depth you didn't notice before. Once framed, a canvas print of a colorful flower, animal or person looks great in the living room, hallway or your kid's room. It's a great way to show your pride in his or her talent and decorate at the same time! Frame a small series of prints or one large one to make an impact in your decor.
Posters
Posters are a wonderful and easy way to enlarge your kids' artwork so it can be hung on the wall in a playroom or bedroom. The cost won't break your budget, either! With lots of different templates to choose from, you can easily find one that fits in your home. Then you only need to upload images online for printing. From there, you'll have the fun of deciding where to hang them. High quality paper helps keep the image fresh and colorful for years to come.  Creating your poster prints online is definitely a great idea if you want to give life to your kid's artwork.
Kids see the world in fresh and interesting ways each day, and their artwork is precious. Their ability to inspire adults with their vision, imagination and humor makes their drawings and paintings irreplaceable. With a poster, photo book or canvas print, your little artist's work will be saved from a short life in that dusty drawer or cardboard box in the basement. Keep them out where their friends and yours can see them every day, and watch your child's talent and confidence grow!
---
Text Copyright 2013 Martha Stepson, used by permission.  Image Copyright 2013 Kathryn Depew
Related articles