Featured Teaching Blog: Living Montessori Now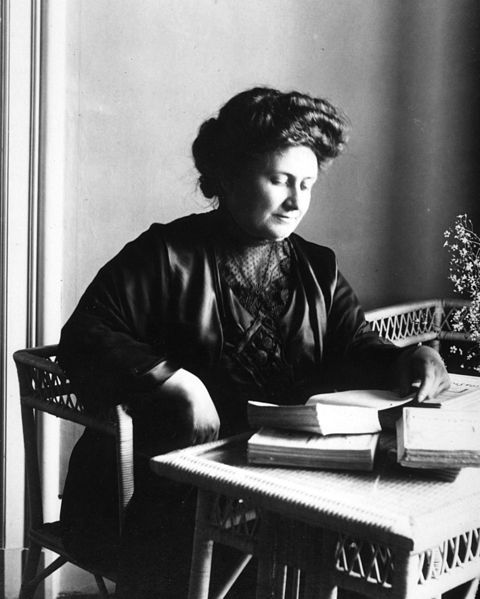 Montessori Method of Education
In my research of homeschooling methods and ideologies, I found Living Montessori Now, a blog written by Deb Chitwood in Colorado Springs, Colorado.  Deb has a Montessori certification for teaching children ages 2½-5, and provides an amazing amount of free information on the Maria Montessori's educational methods on her site.
Although I've run across Montessori teaching tools and educational toys on Etsy, I really don't know anything about the philosophy, so I was very glad to find this site!  Here is a quote from Living Montessori Now – About Montessori that made me interested in continuing my research:
Montessori education is devoted to helping each child achieve his or her potential and develop a lifelong love of learning. An attractive and orderly prepared environment, unique learning materials, and special way of viewing and teaching the child are essential parts of Montessori education.

The teacher in a Montessori class acts as a source of guidance and gentle direction. Whether the child is ready to learn how to tie shoes, how to differentiate shades of color, how to read, or how to understand the decimal system, the child determines the major educational direction. While the children develop inner direction and discipline, the teacher provides freedom within limits.
If you are just learning about the Montessori method (like me), I suggest starting with this article: How to Start Using Montessori at Home.  This post lists several other articles and resources that will help get you started, but not so much that it becomes overwhelming!  One of the links suggested is Top 10 Montessori Principles for Natural Learning. If we go with this method I think we are going to find the recommendation to "make your child's environment as orderly and attractive as possible" challenging – we are packrats and tend to have clutter everywhere.  I would love to get more organized and orderly, though – maybe this will be the motivation to change!
Homeschooling Giveaways – Ending on December 13
Living Montessori Now is hosting two giveaways that end on December 13.  If you are interested in the Montessori method, visit this link: Huge Giveaway – Alison's Montessori Products Worth $760.  If you would like a chance to win a $50 gift certificate to create a homeschooling yearbook or photo book, visit this link: $50 Gift Certificate for Total Yearbooks.
Copyright 2012 Kathryn Depew.  Image is a public domain photograph of Maria Montessori from 1913 from Wikipedia.
---
Related articles