Creative Homeschooling: Including Dolls In Educational Play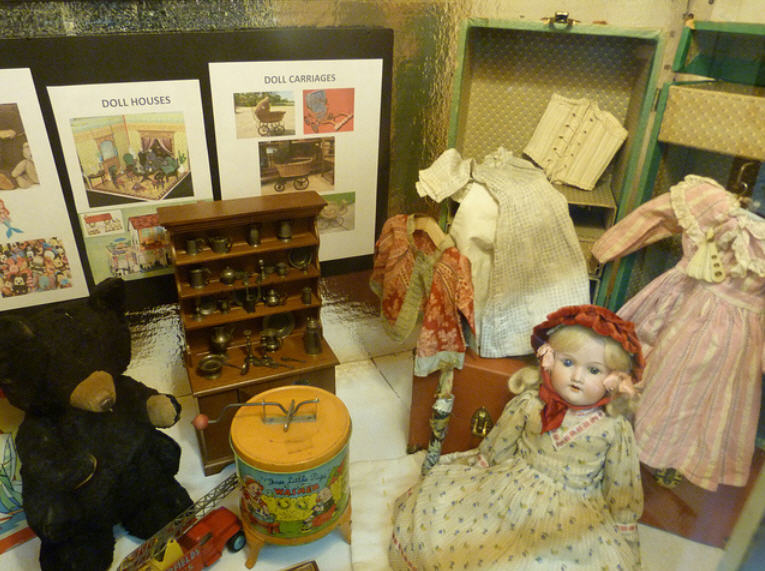 The following featured guest article is by Kate Carson from A Girl For All Time.
How to Use Dolls as Part of Your Child's Home Schooling Curriculum
If you're educating your children at home, you may often face the difficulty of trying to find ways to keep them both happy and engaged whilst learning. A good solution to this is educational play; it's an easy method of keeping your kids entertained with the added bonus of developing them further as people. Many parents who decide to home-school their children have found that dolls are the perfect educational toys due to their impressive versatility. Here are some ways in which you can use dolls at home to improve your child's education.
Make Learning an Active Process
The fact of the matter is, all children are different and being able to cater to your child's individual educational preferences is probably the reason you decided to home-school them in the first place. It's well known that whilst some children learn best in a "passive" style, by sitting down and listening to what their teacher is saying, other children are much better suited to an active style of learning, where they can interact with the subject and discover things they did not already understand. Using dolls during home schooling is a way to add a tactile element to your child's learning. Why not make scenes of famous historical moments for history classes? You can even make period costumes for the dolls you are using to really help your child visualise the subject you are dealing with.
Learn About the World
If you have made the decision to homeschool your children, it's likely that you've read or heard about some of the beliefs that people have about children who are educated by their parents. Many believe that home-schooled children often have problems knowing how to act in social situations and have trouble forming healthy relationships with their peers. This can be the case if the child's parents do not try and accommodate for the fact that their child will spend less time socializing with other children their own age. This kind of outcome is something that is easily avoidable however by teaching your children about the world around them. It's important to help your child learn that everybody is different and that we all come from different backgrounds with different values and beliefs. Why not get your child to learn more about different cultures by researching different customs and traditions from around the world. You can encourage children to make outfits from around the world for a doll as an activity during this process.
Education isn't a Set Formula
Some people incorrectly assume that the only way for a child to learn is to sit in class, listen to their teacher and copy down notes. But even just saying it like that seems boring. The truth is there are plenty of different routes to seeing your child receive a fulfilling education and home schooling is certainly one of them. If you want to use dolls to form part of your homemade curriculum, that is totally acceptable as long as the child is enjoying your teaching and most importantly is learning from it.
---
A Girl for All Time provides a number of age appropriate gifts for girls from the age of 6 upwards, including award winning dolls and keepsakes.
Image Source: Historical Doll and Toys at the Berlin Historical Society Barn, image by Lisa Jacobs on Flickr, used under the Creative Commons license.
Related articles