Maty's All-Natural Health Products Review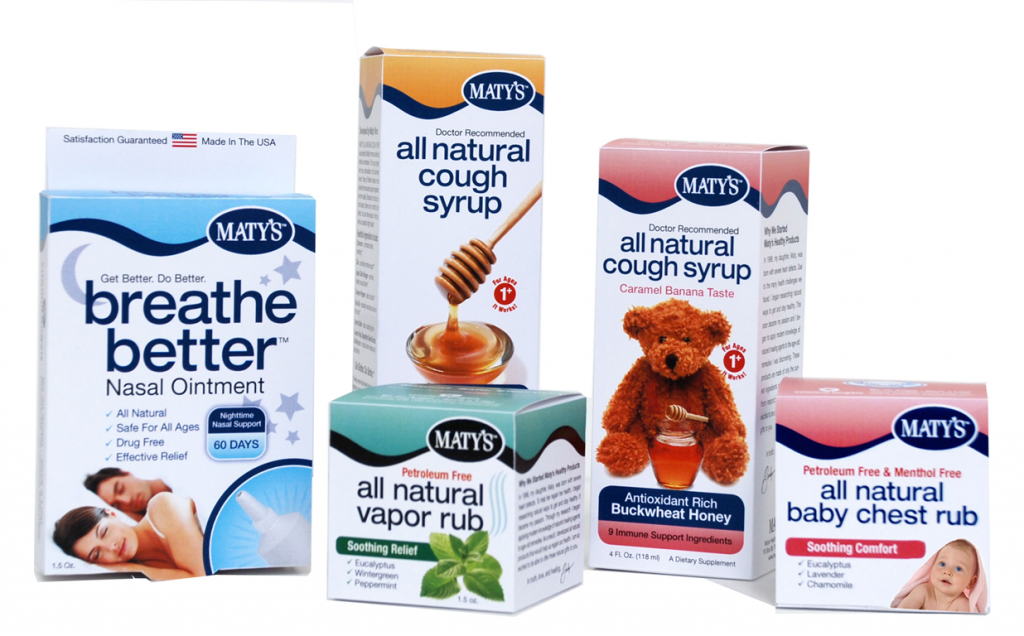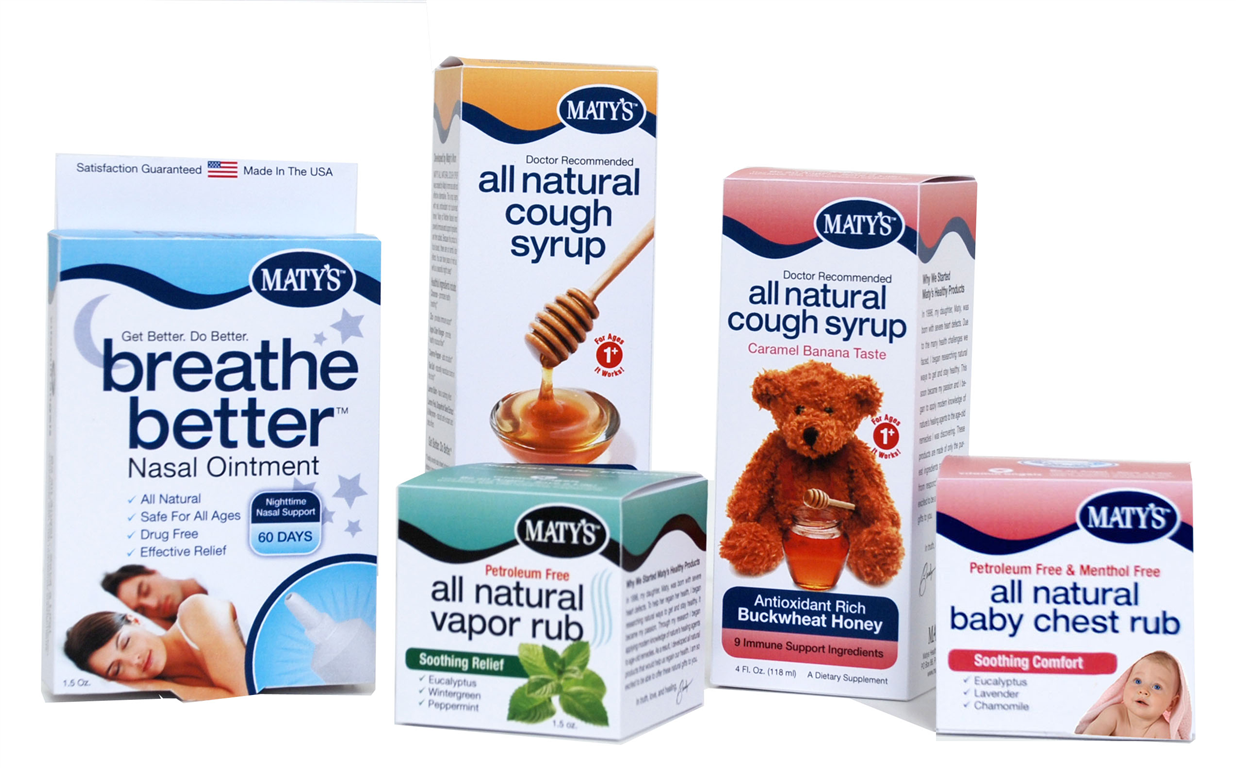 It's that time of year – the cold and flu season!  Below is a review of Maty's Health Products by Kara Teel:
Maty's Health Products
A few months ago I suffered through almost eight weeks of the most horrible sinus infection and cold I've ever had. It went from being lightheaded to completely stuffed up to a dry, hacking cough that would not subside. It caused me to lose sleep and feel miserable, making for some of the longest weeks of my life. I've given up on over the counter cough syrups because they simply are not effective for me and most of them taste awful.
I was doing my daily e-mail inbox checking one day and found an e-mail from Maty's Health Products. A few days later I received a box full of their products. Of course I was skeptical, but in the middle of that awful cold I was willing to try just about anything different from what I'd tried before. I immediately opened the cough syrup and poured a spoonful, guzzled it down and waited for relief. To my amazement I actually got relief from this product and it tasted great.
Read Kara's full review here.
You can find Maty's products at a wide selection of stores including Walmart, CVS, Rite Aid, Kroger and now Meijer, among others. I highly suggest trying them out or stocking up since flu season is upon us!
Giveaway
One winner will receive the entire line of Maty's products pictured above! This giveaway is open to the U.S. and will end on December 16th. Please enter on the Rafflecopter entry form below.
Thank you for visiting Cotton Ridge Homeschool!
Disclosure: I received no compensation for this post. Opinions are Kara Teel's and may differ from yours. Cotton Ridge Designs, LLC is not responsible for prize shipment.
---
Related articles