Christmas Craft Activities For Kids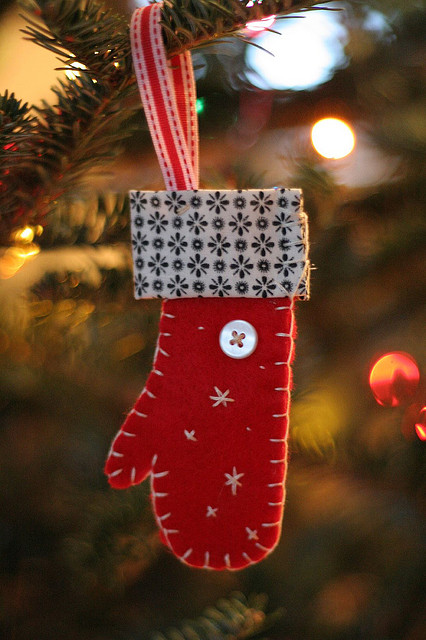 It's time to pull out the craft supplies and plan some homemade Christmas gifts to create with your children!  Guest author Stephanie has a few ideas to get us started!
Christmas is a time for gathering the family and for everyone to pull together, contributing to the festivities in their own unique way – and this includes the kids. Luckily, the festive season provides ample opportunities for kids' craft activities. From homemade Christmas cards to fantastic decorations for the home and tree, here are some of the top Christmas crafts for your kids this year. Not only will these add a touch of personality to the items and help to make your home look fabulously festive but it will keep your kids happy and occupied in the run-up to Christmas Day too.
Christmas cards
You can give your kids the freedom to be creative when it comes to cards, as Christmas cards made by your children's fair hands are bound to be warmly received by friends and family – after all, they are far more personal than shop-bought cards. All you need to get started is some coloured card, gold and silver pens, various materials and glue. For the materials, gather bits of random paper and cloth – this could be from old clothing or cut-offs from felt used in other activities, for example. The materials can be a mix of sizes as they will be used to make anything from Santa's hat to a house. Alternatively, your kids could draw a picture on the card and decorate with some glitter and a nice handwritten greeting.
Christmas decorations
There are so many decorations that kids can make for the festive season, but these three are always popular and so simple to make.
Felt stockings – these are perfect for hanging on the Christmas tree, with a small gift or two popped inside for good measure. All you need is some red felt, needle and cotton, decorative items like buttons and beads, ribbon and fabric glue. Fold the felt in half and cut two stockings out before sewing these together and leaving the tops open. Then hand over to your kids to decorate! They can stick on buttons, beads, glitter and more. When they've finished, attach a loop of ribbon to the top left corner of each stocking, and hang from the tree.
Pom-poms – these are great fun to make and look wonderful on the tree. Ideally you should use wool in a festive colour like green, red or sparkly pale blue, together with some card. To make, cut two circles from the card and then cut a circle from the middle of each card. Place the two cards on top of each other and wrap the wool around them, going through the middle hole. Repeat this until the card is covered and the middle hole is almost completely closed. Using a pair of scissors, snip the wood at the edge of the circle then ease the cards slightly apart. Tie some wool around the middle of the wool and pull tight between the card circles, leaving the ends of the wool long so you can use these to hang the pom-pom. Remove the card and add the pom-pom to your tree.
Paper chains – these are always popular to make with kids of all ages and super easy too. Gather some patterned and brightly coloured paper, and cut into 20cm x 2.5cm strips. Make a loop from one of the strips, sticking the ends together with some glue. Then thread another strip through this loop and stick its ends together – and repeat until you have the length of chain you want.
Guest Author Stephanie writes for Baby Nest, a top UK retailer of prams and pushchairs including the new Bugaboo Cameleon 3. 
Christmas Mitten Ornament image by overanalyzer on flickr, used under the Creative Commons license.

---
Related articles