How to Write an Excellent Personal Essay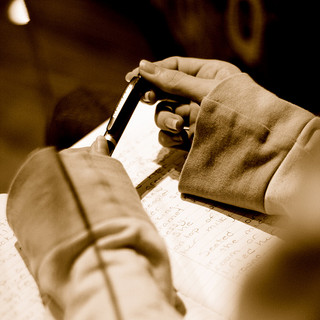 This featured guest post is brought to you by Paige One.
Even if you're currently a young student, it never hurts to plan ahead and become inspired early to writer a personal essay that's outstanding. After all, from college and grad school applications to writing good creative nonfiction, the personal essay paper is an important aspect of anyone's academic career. The individuals who read these essays are typically drowning in stacks of essays. Don't let your essay fall into another stack of papers! You can create your own custom writing to capture your unique voice and personality while telling your story.
You may have never climbed Mt. Everest, but your life is interesting, and your writing should show it. Was your life changed by an overheard conversation in a grocery store? Did a yet another bad date revamp your perspective on finding love? Are you one of those quirky individuals who actually looks forward to doing laundry? Think about single moments that make great stories. You probably only have a small amount of words in your essay, so stick to one clear story that has a pivotal lesson. Perhaps going to the library every day as a child allowed you to love to learning. Now, let's think about some points of interest. These points of interest are called concrete details.
A concrete detail is a universal thing that is interpreted through the five senses. Concrete details grab the reader's attention, because they make the story come alive. They are also typically things the reader has encountered in daily life, such as the sound of high heels on cement, or the warm, sloppiness of a dog's tongue licking your hand. For the library story, consider the universal details of the library: the musty of books, the quiet aisles, and the beep of a computer checking out books. Now consider the details that inspired you personally. These could be things like discovering brightly colored illustrations, curling up in a bright blue beanbag chair that fit your body just right, or even the way the sunlight came through the windows at a certain time of day. Use some of these details to draw in the reader and hold attention.
Your story needs to have more than details – it must also have a point. The details are just a powerful way to grasp and hold your reader's attention. Make sure there is a solid lesson that you learned and has impacted your life – something that will show the reader an aspect of your personality or character that will persuade them to want to meet you. Don't be afraid to put yourself – and your story – out there!
---
Paige One enjoys writing a variety of topics, from fashion to fitness. Succeed in school and write an enticing essay that helps you excel!
Image by smoorenburg on flickr. Used under Creative Commons license.
---
Related articles