Research: A Charlotte Mason Companion by Karen Andreola
Homeschooling Research
I'm just starting to research the various educational philosophies and teaching methods used in homeschooling. We have a few years before we start, but I like to be prepared! At McKay Used Books I found A Charlotte Mason Companion: Personal Reflections on the Gentle Art of Learning (1998) by Karen Andreola. The little information I had read on the internet about the Charlotte Mason method had intrigued me, so I brought the book home.
Yesterday I had a chance to pick it up, and although I'm only to page 45, I'm finding myself drawn to this way of teaching. Karen Andreola states that she doesn't intend for her book to replace Charlotte Mason's writings, and so far she has been successful in motivating me to read them. With 49 chapters and almost 400 pages, A Charlotte Mason Companion will take some time to study! I'll share some of what I discover as I read.
This post and the ones that follow on A Charlotte Mason Companion are more than a book review – they are my notes as I research this method of teaching (in other words, this is going to be much longer than an average book review!)
Introduction To The Charlotte Mason Method (Chapters 1 – 2)
In the first two chapters, Mrs. Andreola describes the reasons why she chose this method of homeschooling her children. What especially interested me was Charlotte Mason's belief in using "living books" and "narration" in education.
"Living" books are those written by a single author on a subject about which he or she is passionate and knowledgeable, rather than textbooks written by or compiled by a committee. This appeals to me, because I was able to read and study these sorts of books in school more easily with less loss of concentration than when I was studying textbooks. I'm not sure how this would translate into a study of Accounting (my college major). I'll keep an open mind, though, as I keep reading about this method!
"Narration" is where the child tells about a book in his or her own words, either verbally or in writing. The importance of this discipline hit me when I remembered that sometimes I can't tell someone else what a book I've read is about…even if it is the day after I read it! So it's not only important to read a good book, but be able to remember and tell someone else about what was read.
A brief overview of Miss Mason's method: Living Books, Narration (), No Homework, No Grades, Short Lessons, Free Afternoons, Few Lectures, Ideas and Culture, Education is a Discipline, and a Living God for a Living Education.
Providing Opportunities (Chapter 3)
"Each person must achieve his own kind of success, and such success is far more important than how much money he [or she] makes." – Page 23
"Whatever the specifics of the curriculum used in your home, be sure that your children each day have:
Something or someone to love
Something to do
Something to think about."
"There are opportunities for love in every home. There are also many ways to provide services (labors of love) to others if you look for them. By 'something to do,' I mean of course something worthwhile to do….A little amusement is fine, but boredom willl be transformed into real interest when your children are given meaningful tasks of recreation or service. They like to see and measure results of their activities….'Mom, look what I made!'" – Page 24
"Education Is A Science Of Relations" (Chapter 4)
Charlotte Mason's belief that "education is a science of relations" was explained well by Mrs. Andreola in Chapter 4. (I have to admit I had no idea what she meant when I started the chapter.) Miss Mason emphasized that children should care about a certain thing or subject, not just "cover" it in a lesson plan. This made sense to me, since no one can learn everything. It seems that we should encourage children to concentrate on those things and subjects in which they are intensely interested. This would of course mean that we introduce a broad range of subjects to them to see what captures their attention. The book presents some ideas that are worth considering…
"I have learned to understand the balance of of keeping to a schedule and holding to a structure while allowing for all the wonderful 'unscheduled' learning experiences that can feasibly be accomplished."
"It was Charlotte's desire that all children gain knowledge about – and establish relations with – God, man, and the universe."
– Page 30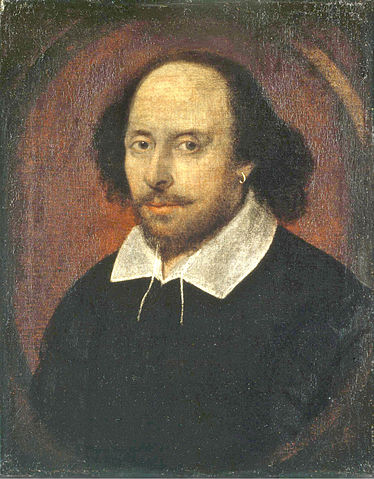 A Child Should Know Himself or Herself
This above all, to thine own self be true,
And it must follow, as the night the day,
Thou canst not then be false to any man,
Farewell; my blessing season this in thee!
– Lord Chamberlain to his son Laertes in Hamlet, Act I, Scene iii by Shakespeare
– Page 32
(Image from Wikipedia.org)
Forming Relations
"When a child shows interest that he wants to know more about something, that is one sign that he is forming a relation with it. He cares about it…We never know just where a child's talents lie, until we give him a variety of opportunities and a wide curriculum." – Page 34
"We can't teach them everything…We can expand their horizons with a wide range of interests and then practice the fine art of education – that art of standing aside to let a child develop the relations proper to him." – Page36
"It should not be 'How much has our child covered?' but How much does he care?' and 'About how many things does he care?'" – Page 37
Self-Education (Chapter 5)
Chapter 5 is titled "Self-Education," and I've read just enough to be intrigued. I'll save my thoughts for the next post, after I finish the chapter.
---
Copyright 2012 Kathryn Depew